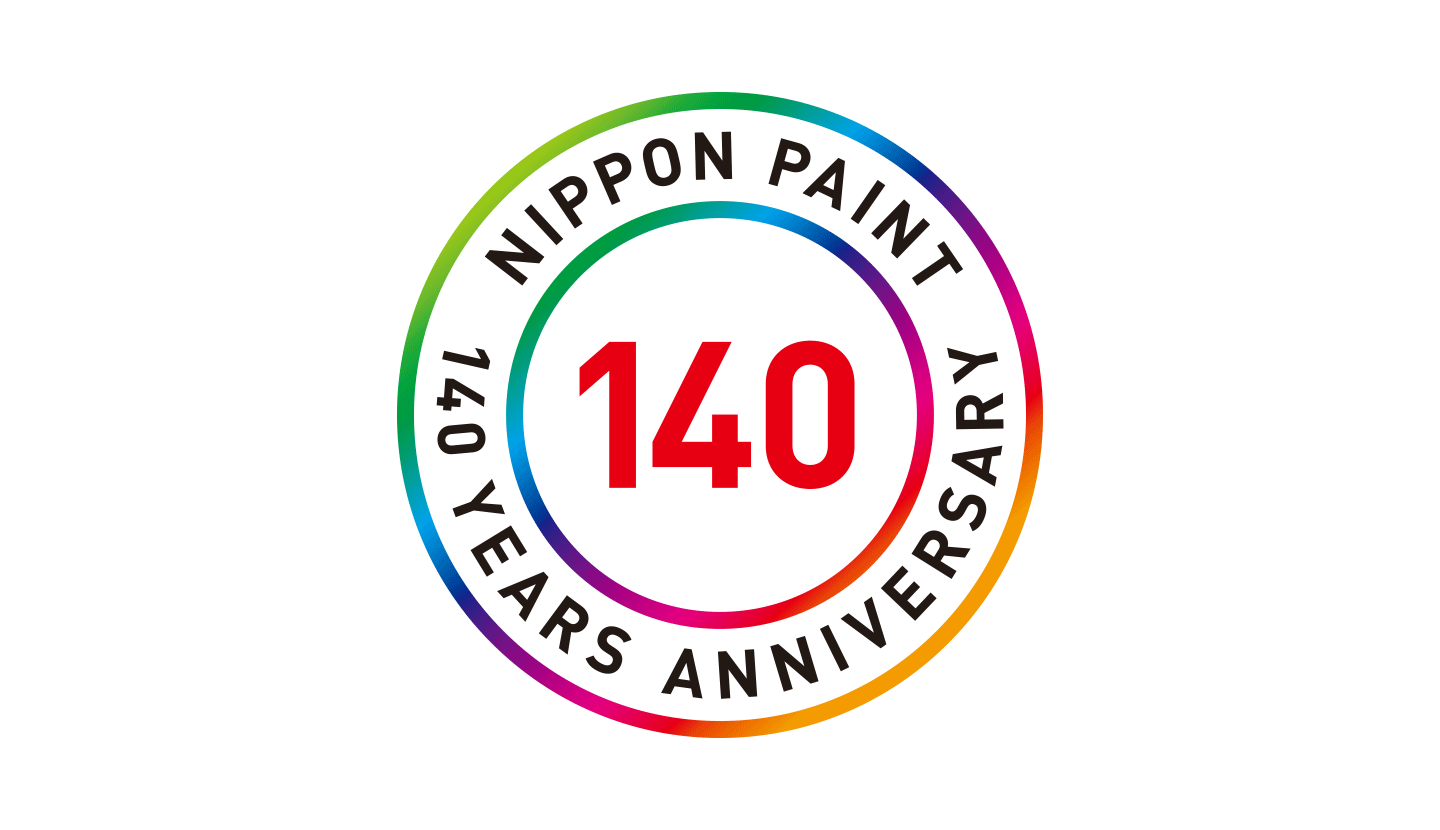 To mark our 140th anniversary, we have created an anniversary logo using rainbow assortment to express the materials, concepts, emotions and changes over time that are born from paint. These logos will be used on various business cards, our website and in advertising.
MESSAGE
Our beliefs have been passed down from the founding

Our history of challenging social issues
Safe white powder that saved people from lead poisoning
Jujiro Moteki, the founder of the Company, was studying diligently at Keio Gijuku public school and then Kaisei School, which later gave birth to the University of Tokyo, when he was asked by his elder brother, Haruta Moteki, in 1878 if he could produce non-toxic white powder in Japan. At that time, white makeup powder contained lead, and many people suffered from lead poisoning. Out of the sincere wish to help those who suffered from lead poisoning, Jujiro launched the production of zinc oxide. Starting from scratch and repeating many failures, he finally succeeded in producing zinc oxide in 1879 for the first time in Japan.
Development of domestic paints that anyone can use with peace of mind
The 1870s was the age of "civilization and enlightenment" in Japan, and buildings and vessels were being built throughout the country, and demand for paints was rising. However, it took advanced knowledge and technology to develop paints. Under the circumstances where numerous dishonest merchants made huge profits by diluting and repacking imported paints, Jujiro pledged: "I want to make paints that are of comparable quality to Western ones." Determined, he devoted himself to his research. He was committed to developing paints by himself, rather than reselling imported paints, and became the first in Japan to develop paints in 1880.
Practical application of marine paints
Asked by the chief paint engineer of the Imperial Navy to jointly set up a paint manufacturing business, Jujiro challenged the development of made-in Japan marine paints for practical application and founded Komyosha in 1881.This marked the beginning of the Nippon Paint Group. The marine coatings business is the founding business of the Group, and we are still continuing technological innovation to protect vessels from the harsh marine environment, reduce environmental load, and save energy.
Nippon Paint Group
Management Philosophy
Here we will introduce our beliefs and values, which have been passed down from our founding and form the basis of the management philosophy of the Nippon Paint Group, while looking at our history, from our founding to the present day.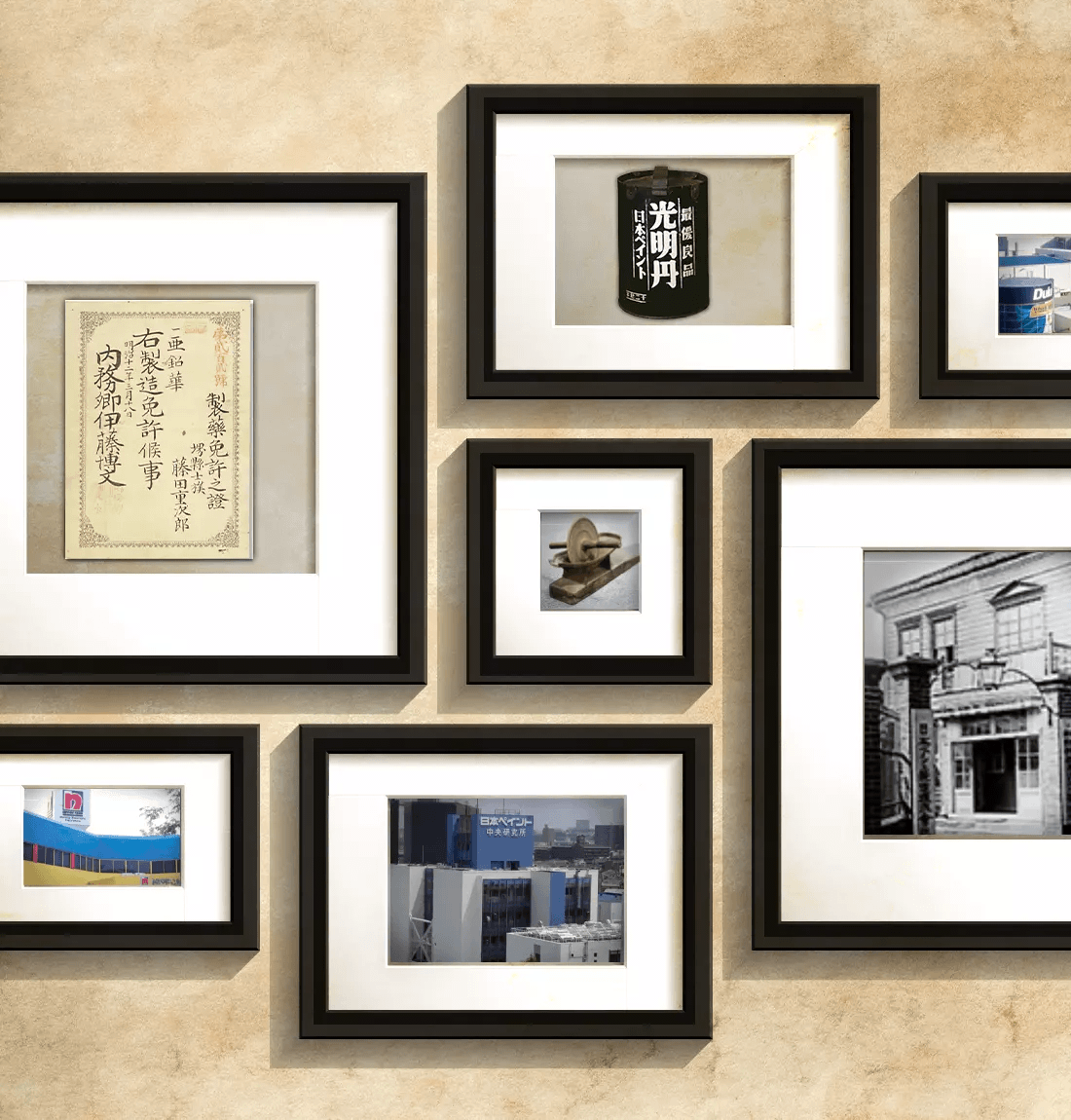 With the support of everyone, the Nippon Paint Group celebrated its 140th anniversary as a comprehensive paint manufacturer with the longest history in Japan, which dates back to the founding of Komyosha, its predecessor and Japan's first manufacturer of Western paint, in 1881.
After launching NIPSEA businesses in cooperation with Wuthelam as its Asian sales agent in 1962, the Group expanded into the U.S. in 1975, China in 1992, and other Asian countries in around 1993. By consolidating its joint ventures in Asia in 2014, it became the No. 1 global paint manufacturer in Asia and No. 4 in the world.
Having completed acquisition of 100% ownership of the Asian joint ventures and its Indonesia business in January 2021, the Group is integrating its global operations at an even greater speed. Based on its corporate philosophy, which has been passed down from its founding, it will contribute to the development of society by creating products and technologies to resolve social issues as a global leading company in paint and coatings.