Global

2020.05.18
Conclusion of Agreement on Industry-Academia Co-creation Between The University of Tokyo and Nippon Paint Holdings
― Sponsored Program Around the Concept of Paint and Coatings -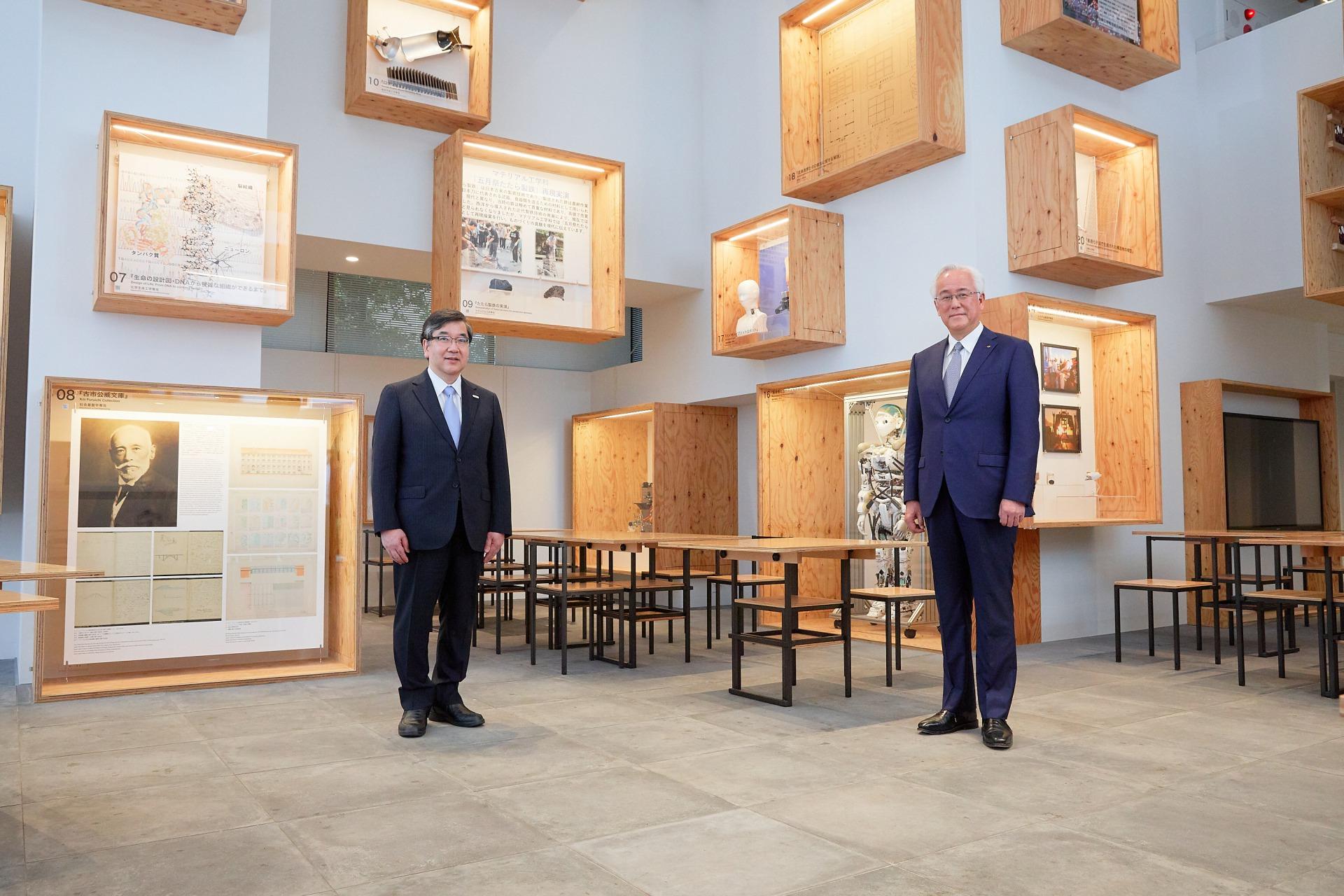 On May 18, 2020, the University of Tokyo and NPHD concluded an industry-academia co-creation agreement aimed at high-level comprehensive joint research and the exchange of human resources. We decided to establish a social cooperation course titled "Construction of Innovation Coating Technologies" in the Graduate School of Engineering of the University of Tokyo.
The period of the agreement will be five years from October 1, 2020, to September 30, 2025, with a total of 1 billion yen offered as research funds.
This program was established in the School of Engineering with the aim of conducting joint research for the post-COVID world based on the following three themes:
Research on coating technologies with anti-viral and anti-bacterial functions to prevent the spread of infectious diseases
Research on coating technologies that can support the foundation of a smart/remote society envisioned in the future and contribute to improving efficiency in society; and
Research on coating technologies that will contribute to reducing environmental loads and controlling social costs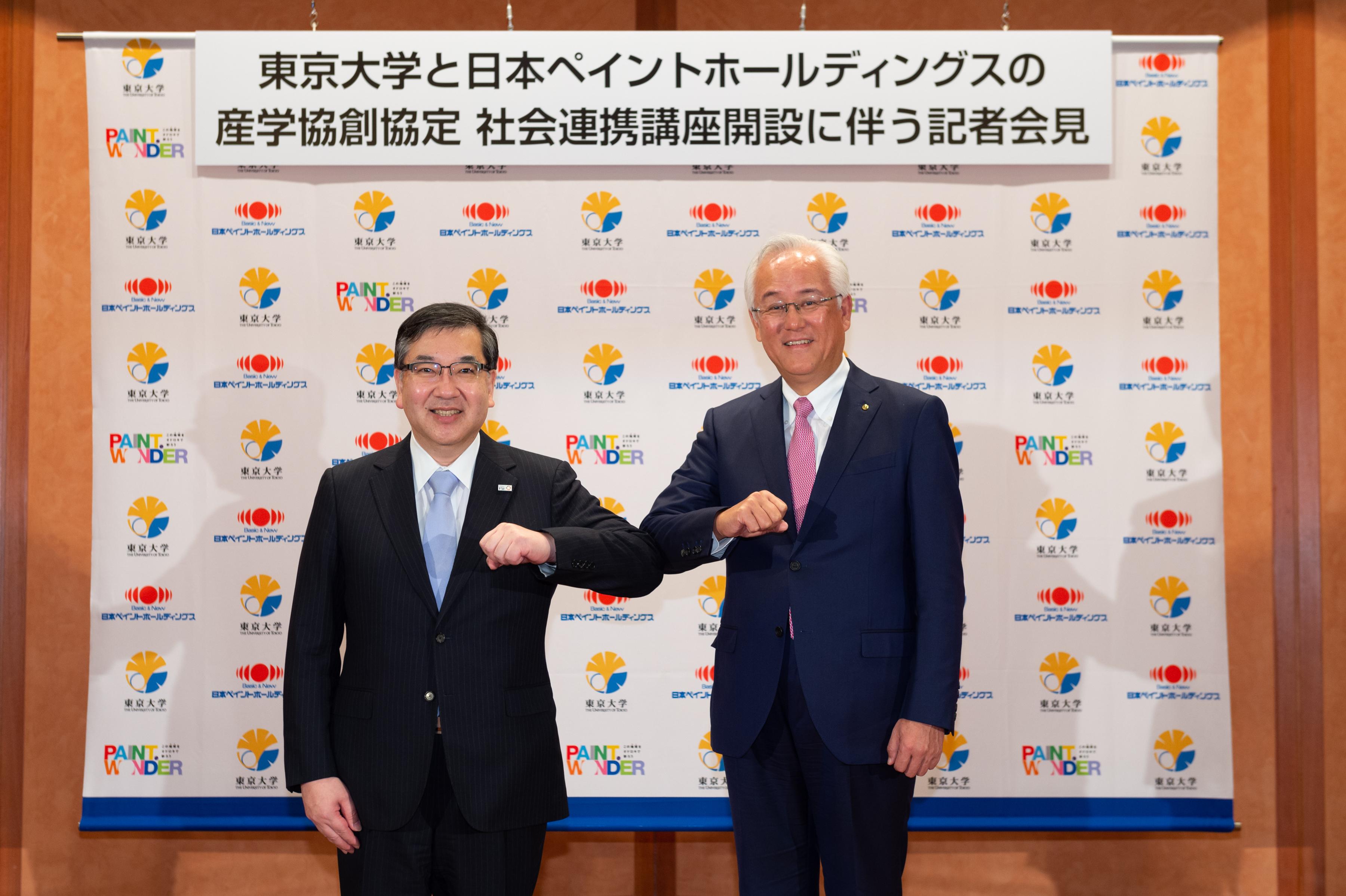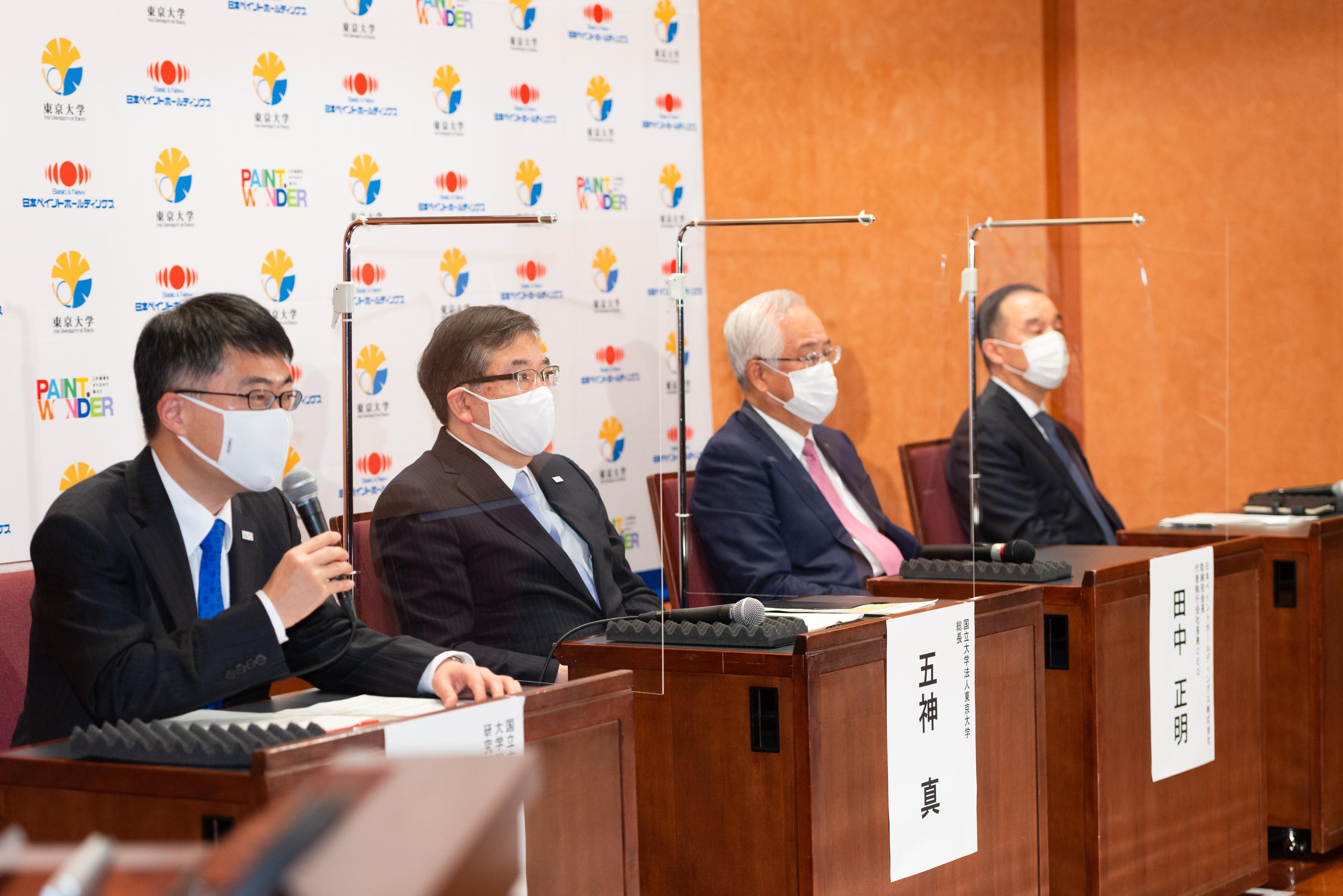 Paint requires multiple functions (anti-fouling, anti-fogging, anti-bacterial, wettability control, and others). However, next-generation coatings may also need to have completely different painting processes than in the past. With the goal of developing next-generation coating technologies, this program will give people advanced skills, including new know-how and techniques. These people will have the expertise to design new painting processes by using a perspective that encompasses the entire painting process. In addition, this program will establish an educational process to eliminate the shortage of engineers in the paint industry and give people expertise to become the next generation of highly-skilled engineers.
The University of Tokyo and Nippon Paint have a strong commitment to the success of the upcoming five-year joint research project. The goal is many accomplishments for breakthroughs and innovative technologies that can contribute to a sustainable society and a better future.
Nov 24, 2020 : The University of Tokyo and Nippon Paint Holdings Establish Japan's First Corporate-Sponsored Program Around the Concept of Paint and Coatings <リリースへのリンク:/en/news_release/2020112401>
May 19, 2020 : Conclusion of Agreement on Industry-Academia Co-creation Between The University of Tokyo and Nippon Paint Holdings <リリースへのリンク:/en/news_release/20200519>