Global

2020.12.07
Nippon Paint Malaysia integrates its business with Selleys, a leading home improvement brand in Australia for over 80 years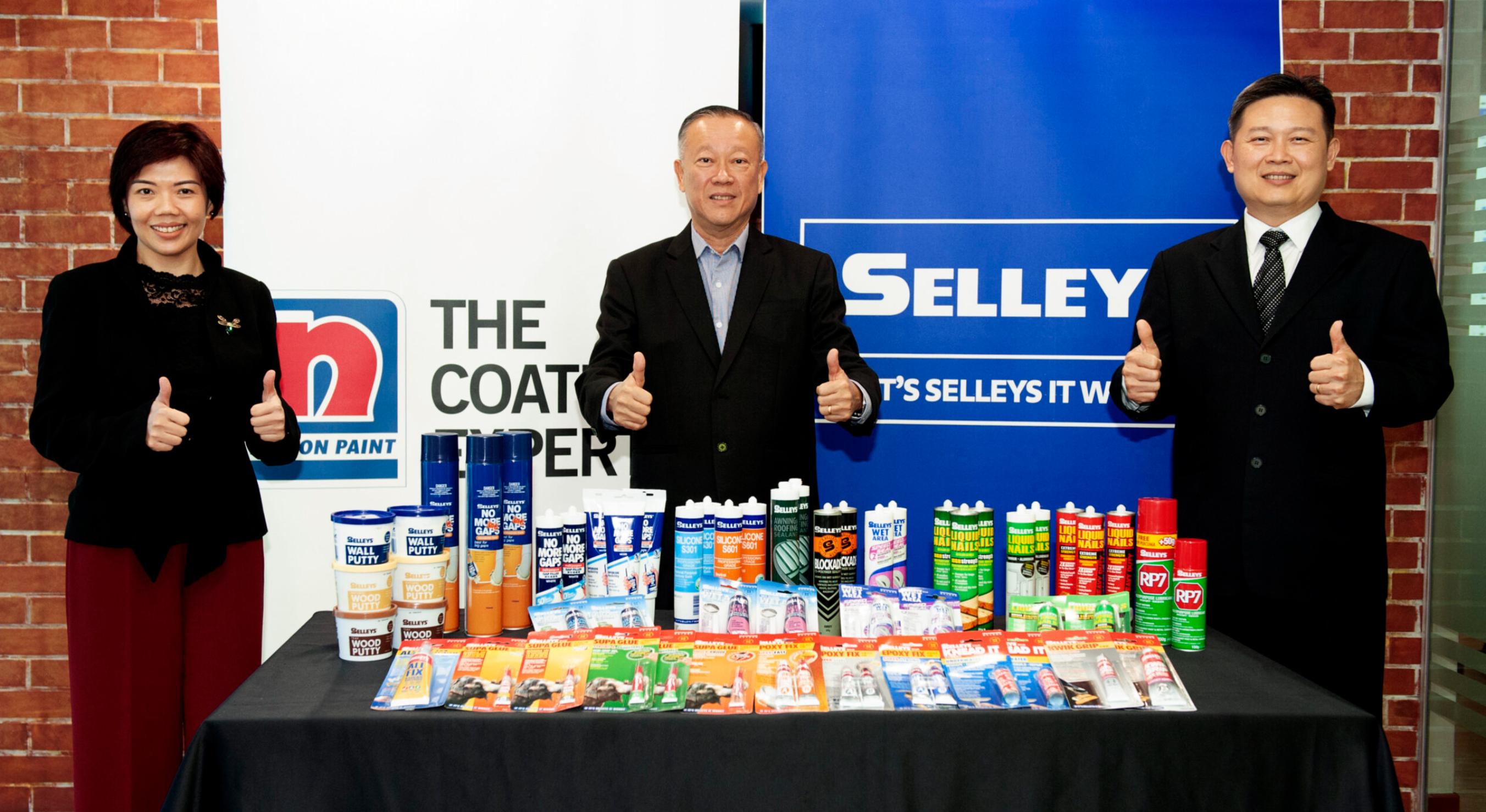 NIPPON PAINT Malaysia has integrated the "Selleys" brand business of sealants, adhesives, fillers and lubricants of the Dulux Group in Australia and has begun operations.

Selleys was born in Australia and is a trusted brand that has been the market leader for more than 80 years. Selleys growth in world markets is already evident with major trade extending in to Asia. In fact, Selleys has been exporting to countries such as Singapore, Malaysia, Thailand, Hong Kong, Korea, Taiwan, Indonesia, Vietnam, China, the Philippines, South Africa and Saudi Arabia for many years.

In 2019, DULUXGROUP joined the NIPPON PAINT HOLDINGS GROUP. With this, the "Selleys" business in Malaysia has been integrated into NIPPON PAINT Malaysia.
This integration will further strengthen Nippon Paint's home improvement and DIY segment across four key categories including sealants, adhesives, fillers and lubricants, further enhancing its leadership position as a market leader beyond the Coatings industry, offering consumers with complete end-to-end solutions under one roof.

Chen Lee Siong, General Manager of Group Trade User Business at Nippon Paint Malaysia said, "The expansion of our product offerings through Selleys will further enhance Nippon Paint's end-to-end home solutions, designed to meet the needs and demands of Malaysian consumers. This strategic integration paves way for both Nippon Paint and Selleys to further grow within the Malaysian market - creating an accessible and convenient shopping experience for consumers."
"The three phases of the Movement Control Order revealed Malaysians initiative in embarking on their own Do-It-Yourself (DIY) projects at home, from repainting, to fixing faulty household items and carrying out creative projects with the family, ensuring that their home continues to be a conducive environment. As such, we identified this trend as a strategic growth opportunity to expand from our existing range of products beyond coatings and painting tools, through offering Selleys' quality products to complete our range of home DIY solutions that deliver superior results to Malaysian homeowners," continued Chen.
Nippon Paint Holdings' spider's web-based management has created synergy between the brands.
Selleys Link
http://www.selleys.com.my/