Growth with communities
In the materiality that the Group identified in 2020, it determined the following items as crucial issues that are important elements for its sustainable growth: "diversity & inclusion," which places importance on active acceptance of diverse values and respect for people involved in its business; "safe people and operations," which aims to minimize risks caused by the handling of chemical substances; and "growth with local communities," which aims for sustainable business growth through investment through its value chain.
Diversity & Inclusion
Respect for the people around us and active acceptance of diverse values are important for our sustainable growth. We place great importance on the diversity of employees and other people involved in the business and respect human rights.

Basic ideas on promoting diversity
Based on our management philosophy, we are dedicated to maintaining an organizational culture that uses diversity involving the experiences, skills, ideas and other capabilities of people as strengths. This encompasses everyone regardless of gender, age, nationality or other characteristics. We also foster the development of leadership through various training programs for employees with diverse individuality and skills to deliver their full potential.
Development of world-class human resources
We have many programs that teach people the skills and knowledge that are necessary to become successful on a global scale. Examples include overseas study for languages (English and Chinese), MBA programs at universities in Japan and other countries, and the newly established doctorate study program. We plan to further increase the pace of activities that train people to succeed worldwide while reinforcing the development of core skills required by global businesspeople.
Empowering women
The Group provides opportunities for women's career development, including internal and external training programs for changing one's mindset and improving skills. The Group's female employees selected through open internal solicitation have participated in J-win (Japan Women's Innovative Network) since FY2016 to develop a mindset and make self-improvement as a leader through cross-industry social events and training programs.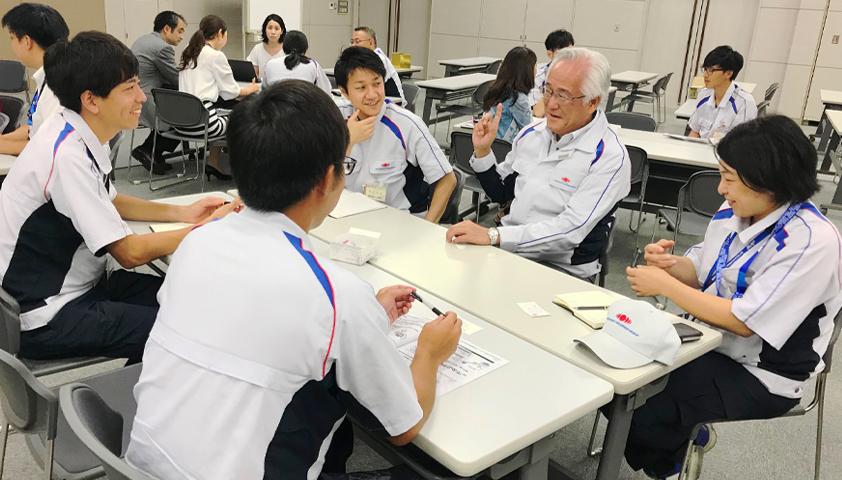 Communication scene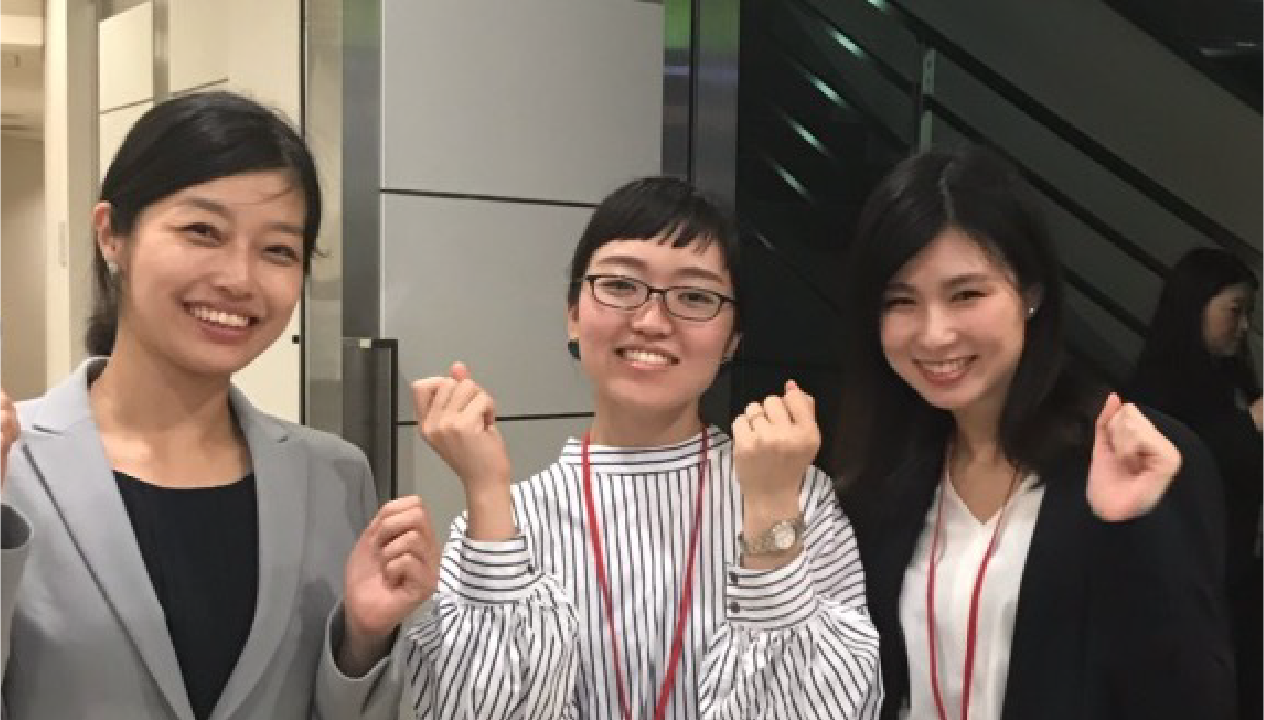 "J-win" participating members (2019)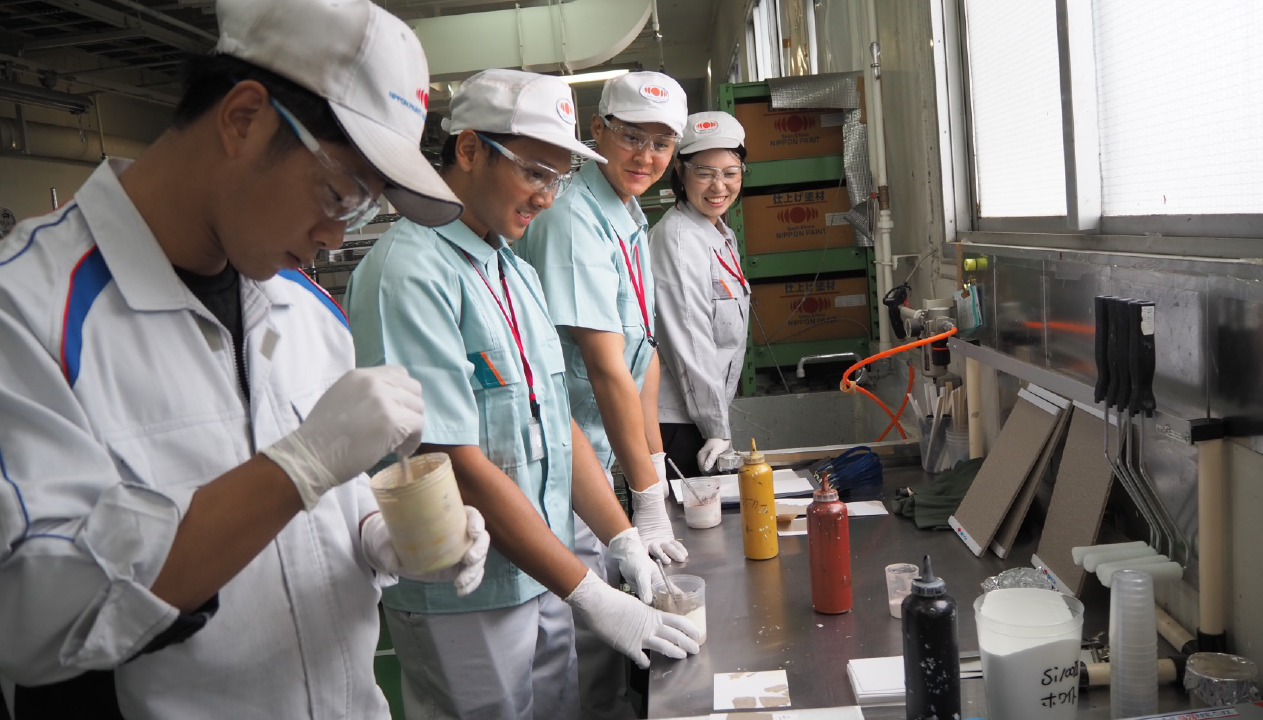 internship
Safe people and operations
As a chemical manufacturer, we still believe that accidents and health damage caused by handling chemical substances are major risks. We will ensure the safety of employees and everyone involved in our business, and will make investments and education to minimize risks.

The Group is committed to the prevention of accidents under the concept that safety takes priority over everything.
In FY2019, we worked to improve health and safety activities and solve relevant problems through the RC Committees, Group safety and environment meetings and product safety meetings. Health and safety committee meeting is held in each area and site to identify safety and environmental issues in each area, and all employees participate in activities to make improvements. In addition, events to help employees improve their health are designed and organized in cooperation with the labor union. In FY2019, the number of accidents at the group decreased from FY2018, but there was one serious accident (loss of part of the left thumb). Information about serious accidents is shared with group business sites and companies worldwide for reviewing and strengthening workplace rules and safety measures. During FY2019, the Group conducted the following safety training activities in Japan.
Safety training for new employees: 73 participants
Follow-up training for new employees (danger experience class, risk prediction training, static electricity safety class): 69 participants

Frequency rate of accidents in Japan resulting in lost time
* Deaths/injuries per one million actual working hours

Number of workplace accidents in Japan

Number of accidents by employee category

Frequency rate of accidents overseas with lost time

Number of accidents overseas

---
Growth with communities
We will invest in communities through our value chain and to achieve sustainable business growth based on market growth, brand strengthening and good relationships with local communities.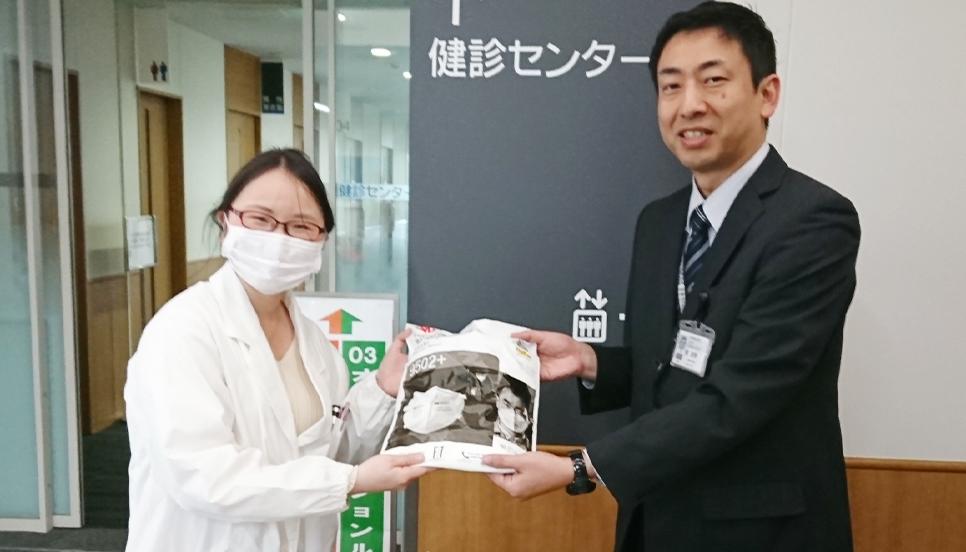 Masks and disinfectants being donated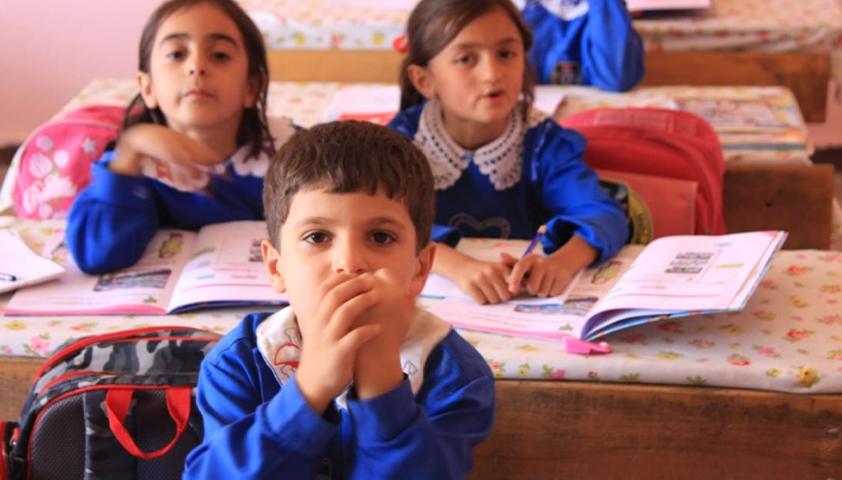 Repainting and color effect programs assist schools in Turkey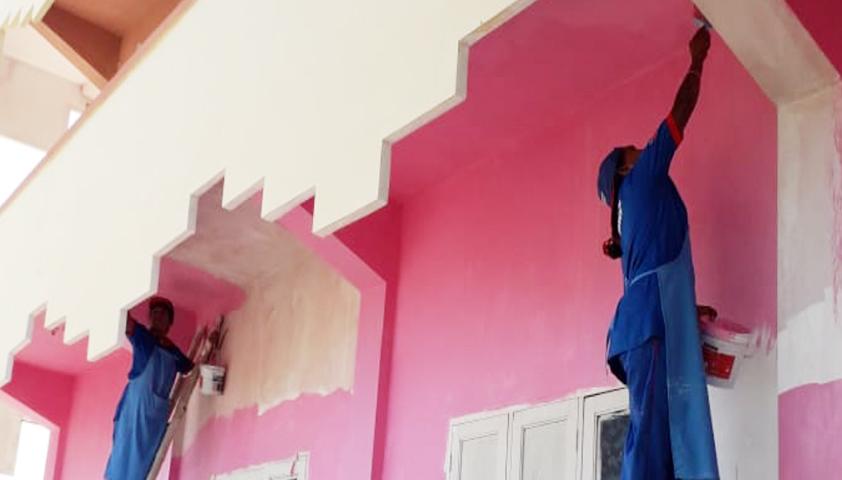 Training programsfor Female house painters