| | |
| --- | --- |
| Total number of authorized shares | 1,000,000,000 |
| Total number of issued shares | 325,402,443 |
| Number of shareholders | 9,752 |
Distribution by type of shareholders (number of shares held)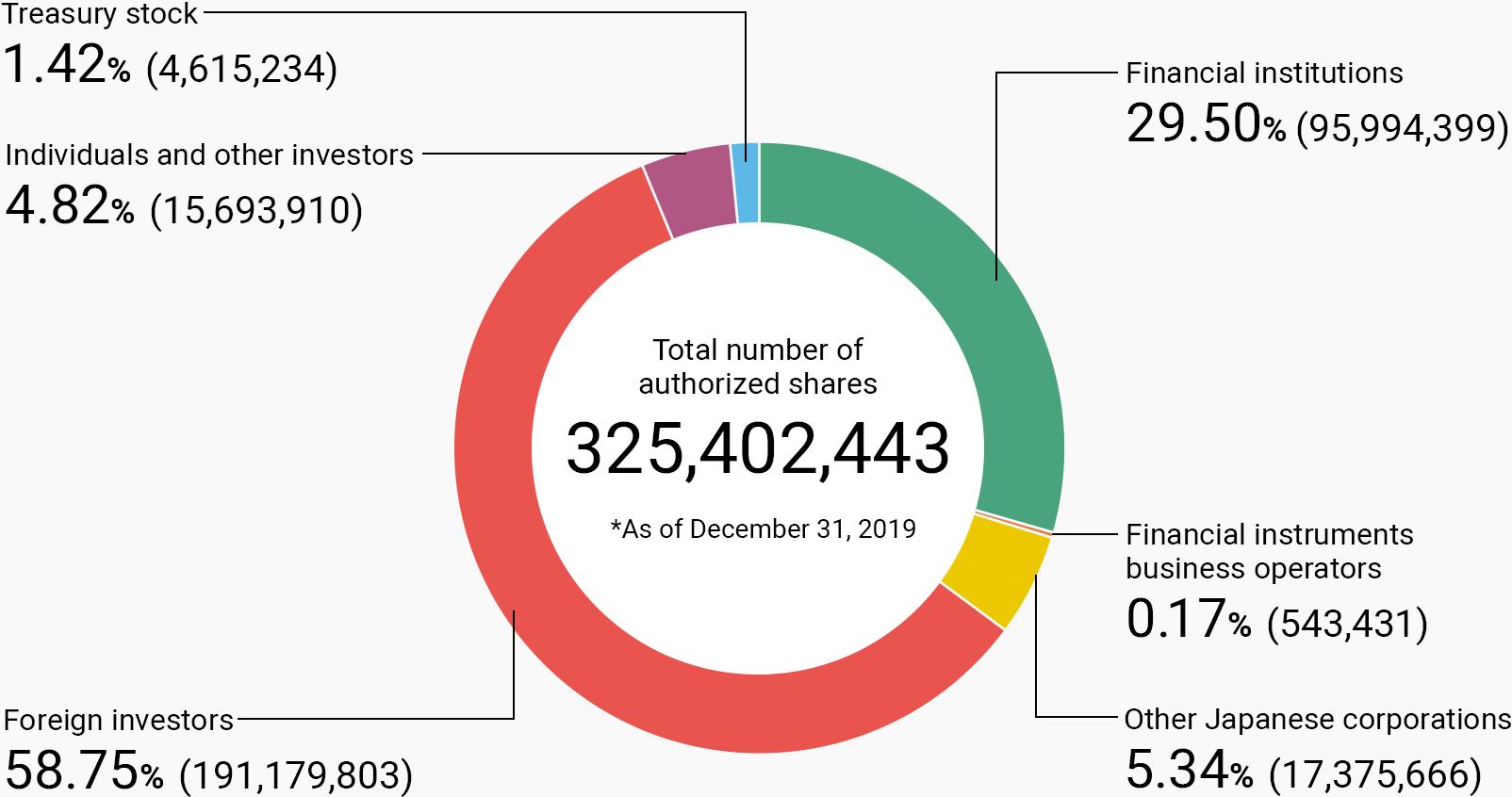 Number of Shareholders (historical data)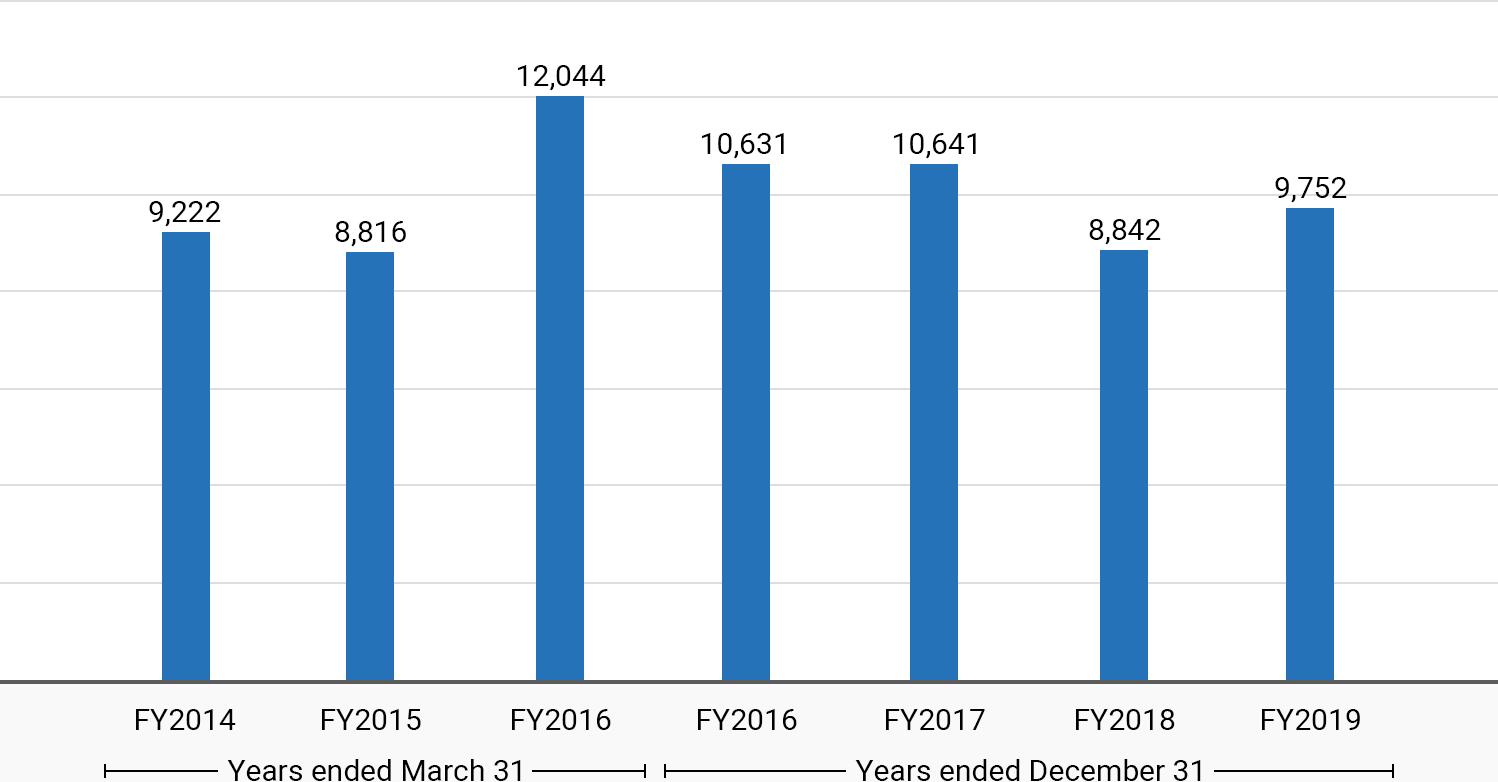 *As of December 31, 2019
Breakdown by Investor Type (historical data)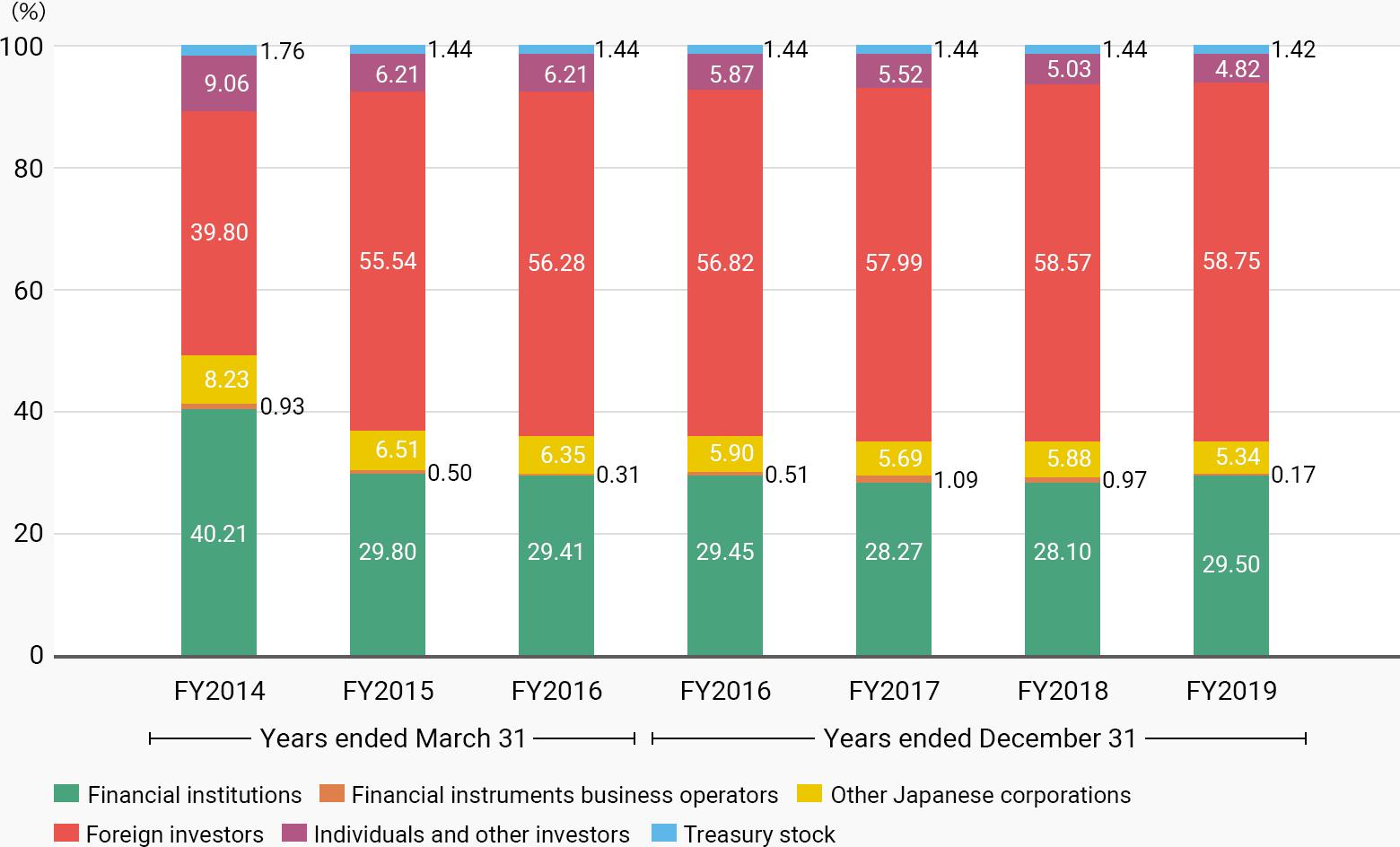 *As of December 31, 2019
Major shareholders
Name
Number of shares
(in thousands)
Shareholding
ratio (%)
Name
NIPSEA INTERNATIONAL LIMITED
Number of shares
(in thousands)
126,906
Shareholding
ratio (%)
39.56
Name
HSBC BANK PLC A/C 792827
Number of shares
(in thousands)
14,474
Shareholding
ratio (%)
4.51
Number of shares
(in thousands)
12,357
Shareholding
ratio (%)
3.85
Name
Nippon Life Insurance Company
Number of shares
(in thousands)
10,817
Shareholding
ratio (%)
3.37
Name
Sumitomo Life Insurance Company
Number of shares
(in thousands)
10,750
Shareholding
ratio (%)
3.35
Name
Sumitomo Mitsui Banking Corporation
Number of shares
(in thousands)
9,999
Shareholding
ratio (%)
3.11
Name
The Master Trust Bank of Japan, Ltd.(Trust Account)
Number of shares
(in thousands)
9,254
Shareholding
ratio (%)
2.88
Number of shares
(in thousands)
7,133
Shareholding
ratio (%)
2.22
Name
Sumitomo Mitsui Trust Bank, Limited
Number of shares
(in thousands)
7,053
Shareholding
ratio (%)
2.19
Name
The Master Trust Bank of Japan, Ltd.,
(for Toyota Motor Corporation)
Number of shares
(in thousands)
5,109
Shareholding
ratio (%)
1.59
*1 Shareholding ratio is calculated excluding our treasury stock (4,615,234 shares).
*2 Less than 1,000 shares held and any fractions after two decimal places in the shareholding ratio are rounded down.
*3 NIPSEA INTERNATIONAL LIMITED is a wholly owned subsidiary of WUTHELAM HOLDINGS LTD. of which Mr. Hup Jin Goh, Director of the Board of the Company, serves as Managing Director.
Stock overview
Account closing date
December 31
General meeting of
shareholders
March
Record date for
shareholders
Year-end dividend: December 31
Interim dividend: June 30
Shareholder registry
administrator
Mitsubishi UFJ Trust and Banking Corporation
Osaka Corporate Agency Division
3-6-3 Fushimi-machi, Chuo-ku, Osaka 541-8502
Stock listing
Tokyo Stock Exchange