Global

2021.11.09
Mobile Trailers Service -- an Innovative Retail Store Solution of Moving Retail Outlets to Convenient Locations for Customers
#Paints for architectural structures
#architectural interior
#architectural exterior
#Products・Businesses
#Global
Dunn-Edwards, a Nippon Paint Group partner company*1 operating a decorative paints business in the southwestern U.S., launched the mobile resource trailers service in the spring of 2021. This unique service of Dunn-Edwards combines Mobile Resource Trailers, which are a store on wheels at large jobsites selling paints and paint applicators and other accessories, with Mobile Color Match Trailers, which carry a color matching system to enable color mixing on the spot.
The Bay Area in northern California has many paint retail stores, which makes it one of the most competitive paint markets in the U.S.
Dunn-Edwards started the mobile resource trailers service to increase customers' convenience and work efficiency. The aim is to save customers time needed to drive to paint stores to purchase paints and paint applicators and other accessories. In addition, these trailers strengthen communication with customers by providing better service than existing services at stores without having physical stores. This is a big advantage because of the high cost of real estate in the Bay Area.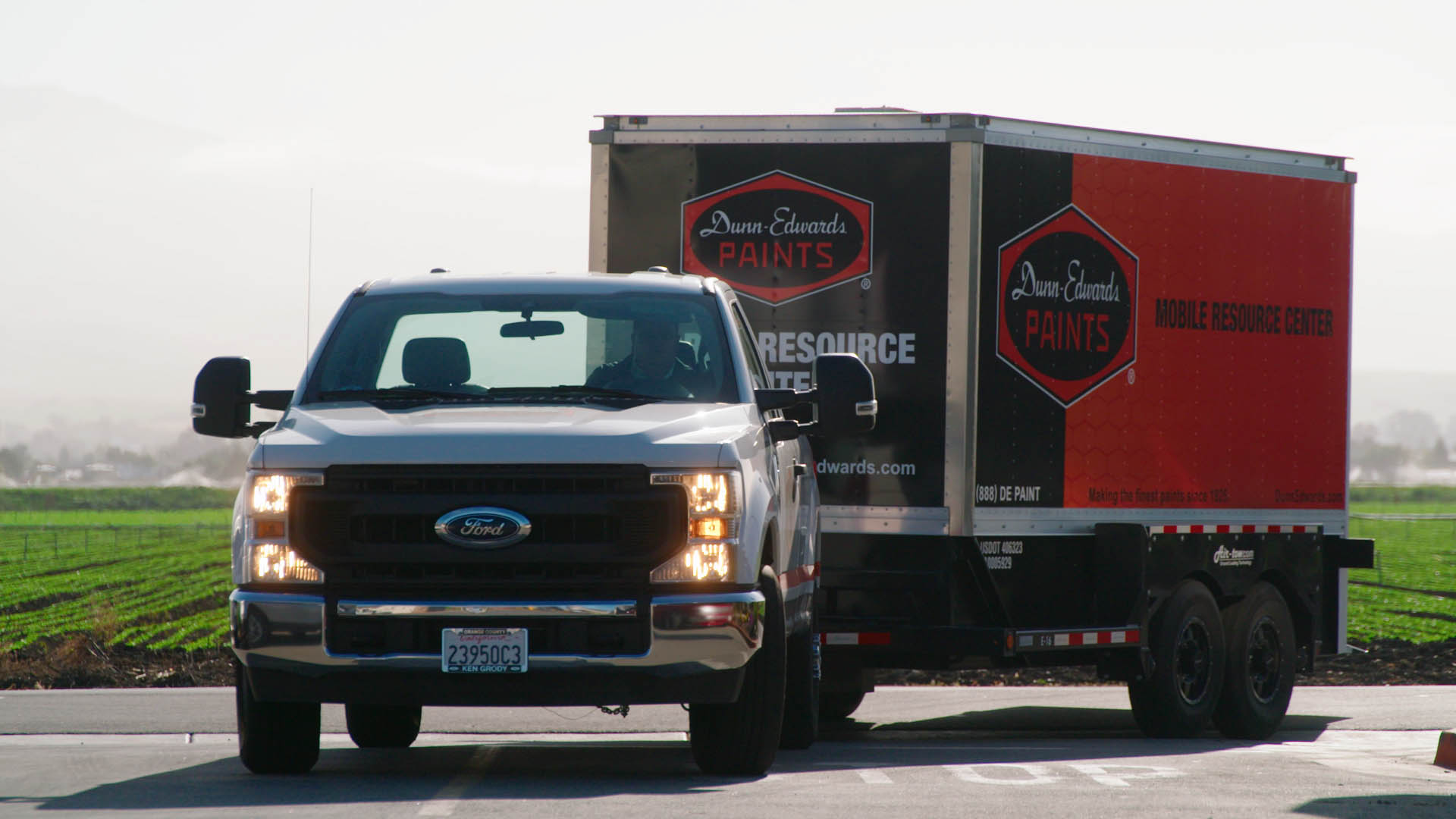 Two services that give customers new purchase experiences
The trailers are 16-feet long (approximately 5 meters) and designed to serve customers at large-scale construction sites and painters' offices.
Mobile Resource Trailers have paints and all other items necessary for paint application from curing sheets, masking tape, brushes and rollers to chipping sprays and other accessories. The trailers go to locations designated by customers, allowing customers to easily purchase items they require. This eliminates the need to go to distant stores to purchase paints and supplies, enabling customers to spend that time on their jobs.

Mobile Color Match Trailers have color matching services such as color matching equipment such as color matching systems, shakers, and paint drying systems. Color matching experts match colors and suggest specification changes to customers on the spot. Normally, a long time is needed for painters to obtain approval from property managers for colors and specifications. The color matching service allows customers to select colors on the spot. The mobile color match trailer is the first of its kind in the industry and can significantly improve on-site work efficiency.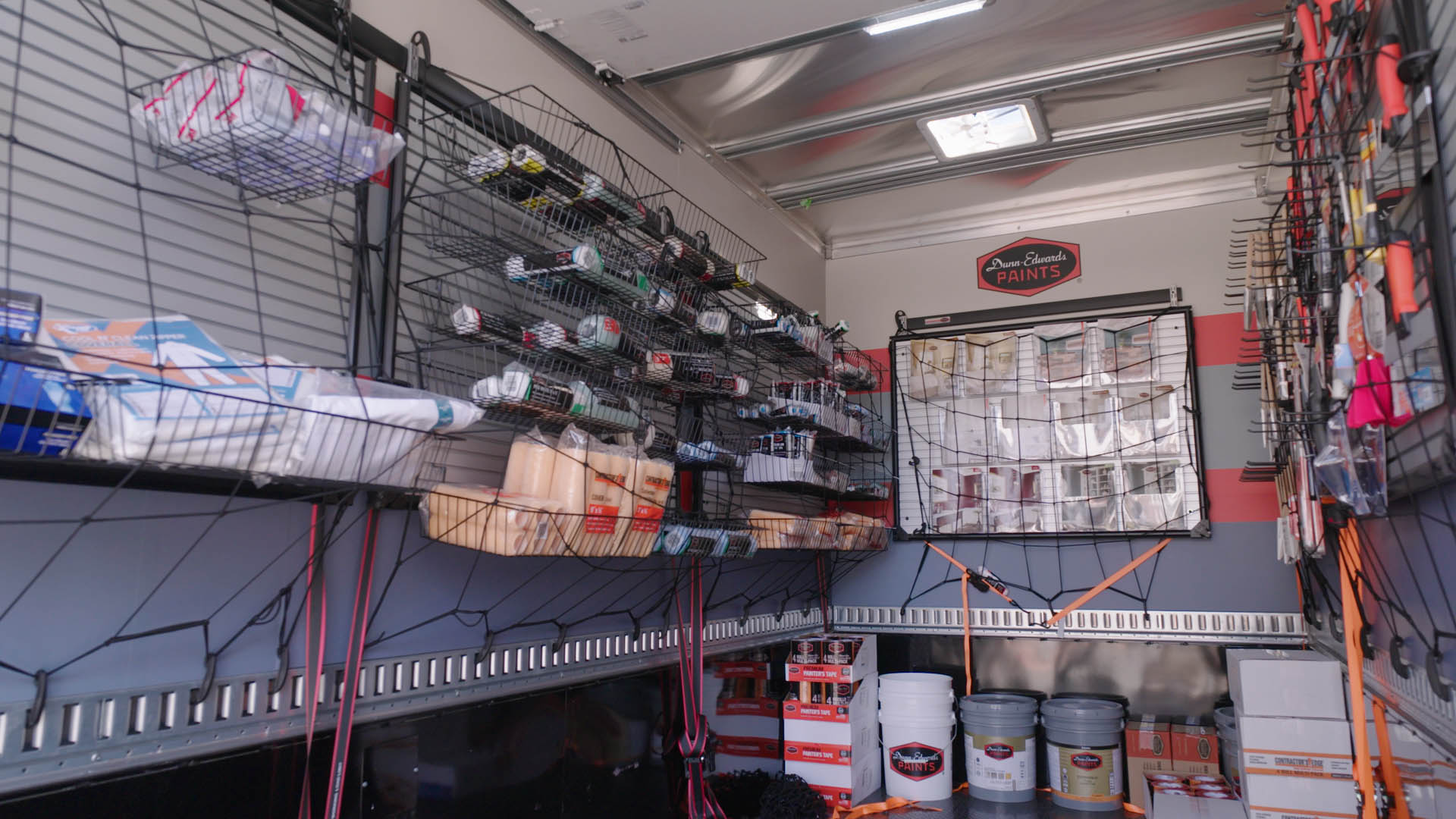 Mobile Resource Trailers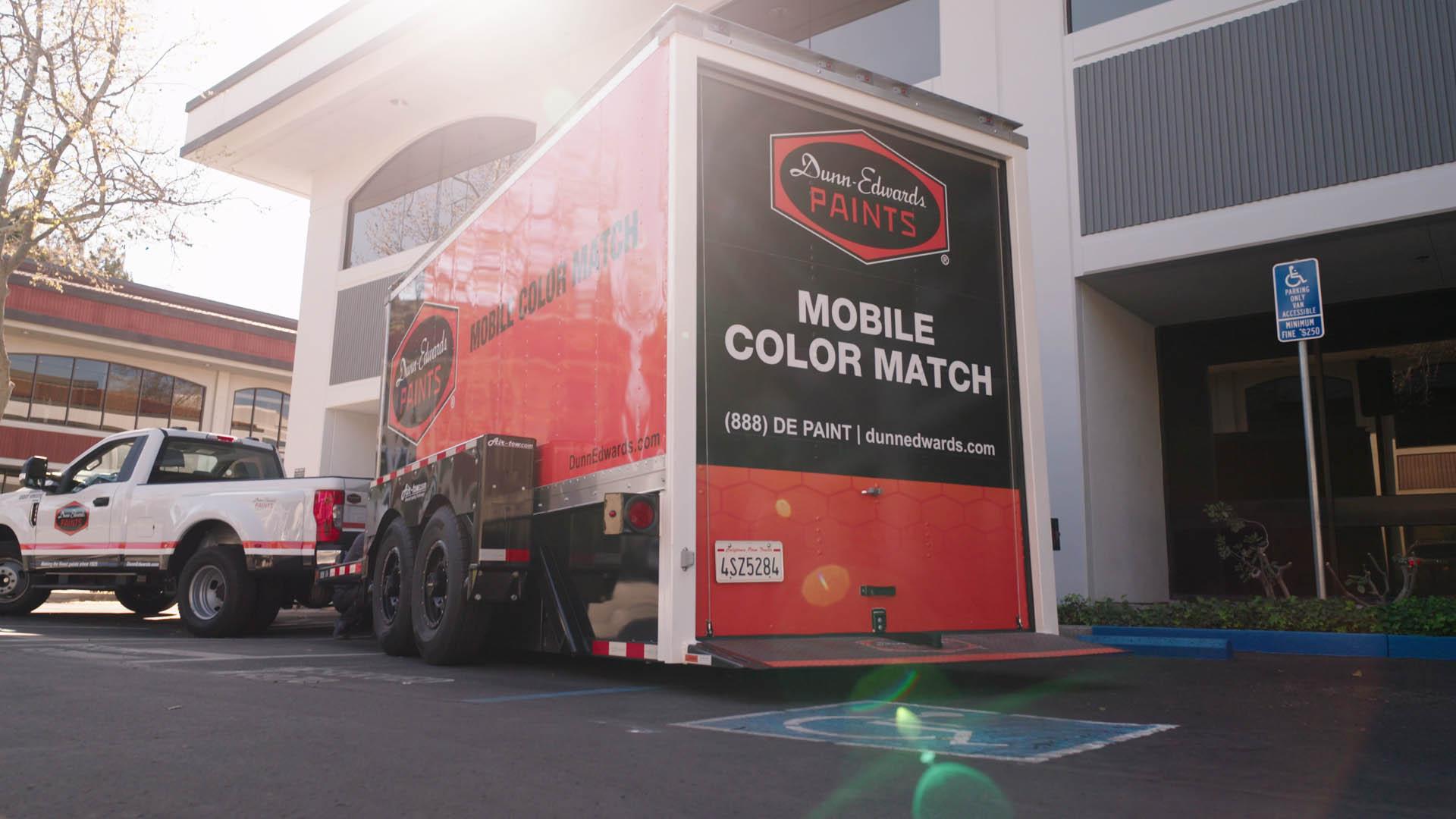 Mobile Color Match Trailers
Future developments
The COVID-19 pandemic has created challenges for painting contractors such as suspensions and delays of construction projects. Mobile Resource Trailers and Mobile Color Match Trailers reduce the time needed to purchase materials and receive approvals and enable high quality painting work.
Dunn-Edwards will drive the growth of the paint and coatings market by providing speedy and reliable services backed by outstanding products and extensive knowledge and experience and services that accurately meet the paint requirements of every customer.
Website of Dunn-Edwards
https://www.dunnedwards.com/