Sustainability

2020.06.04
Nippon Paint Holdings Provides "Perfect Interior Air Clean" Antibacterial and Antivirus Coating Free of Charge
June 4,2020
Nippon Paint Holdings Co., Ltd.
Contact Person: Yukiko Yamamoto
General Manager of Public Relations
Email: nphd-kouho@nipponpaint.jp
#news release
#architectural interior
#antiviral
#Sustainability
Nippon Paint Holdings Provides "Perfect Interior Air Clean" Antibacterial and Antivirus Coating Free of Charge
-Delivering safety and security to society through our high-function coating solutions-
Nippon Paint Holdings Co., Ltd. (Head office: Chuo-ku, Tokyo; Chairman, President and CEO: Masaaki Tanaka; hereinafter the "Company") has decided to provide "Perfect Interior Air Clean*1" antibacterial and antivirus interior paint, free of charge, to public facilities including some medical institutions and schools mainly in areas where the novel coronavirus infection was widespread in Japan, in order to help alleviate the concerns about virus exposure among people who use public facilities and deliver safety and security to society. To allow for quick execution of painting work, we have provided "Perfect Interior Air Clean" to 10 buildings where the adoption of Nippon Paint's interior paint products has already been decided.

This provision of antibacterial and antivirus paint, free of charge, will be carried out mainly by Nippon Paint Co., Ltd. (Head office: Shinagawa-ku, Tokyo; President: Masuo Kida), our group company engaged primarily in manufacturing and sales of decorative paints (architectural, heavy duty, Auto refinish). "Perfect Interior Air Clean" is the first and only antibacterial and antivirus interior paint in the paint industry certified by the Photocatalysis*2 Industry Association of Japan (PIAJ). This paint solution reacts even to weak indoor lighting such as fluorescent lighting and LED lighting and inhibits the reproduction of bacteria and virus.

The Company established a new R&D team toward the development of innovative coating technologies and products for protection against viruses, etc. Also, the Company concluded an agreement on industry-academia co-creation with The University of Tokyo to promote comprehensive joint research and exchange of human resources at the highest level on May 18. Through this industry-academia co-creation alliance, The University of Tokyo and the Company will focus on achieving the development of products that will provide safety and security and protect people's healthy lives across the globe shaped around the concept of "paint and coatings" by combining technologies of NPHD Group with the cutting-edge antivirus technologies and networks of The University of Tokyo.

 The Company, in pursuit of realizing mutual prosperity set out in the Management Philosophy, will make a concerted effort, centering on its engineer employees, to advance research and development of antivirus products and constantly contribute to providing safety and security to society through its products and technologies.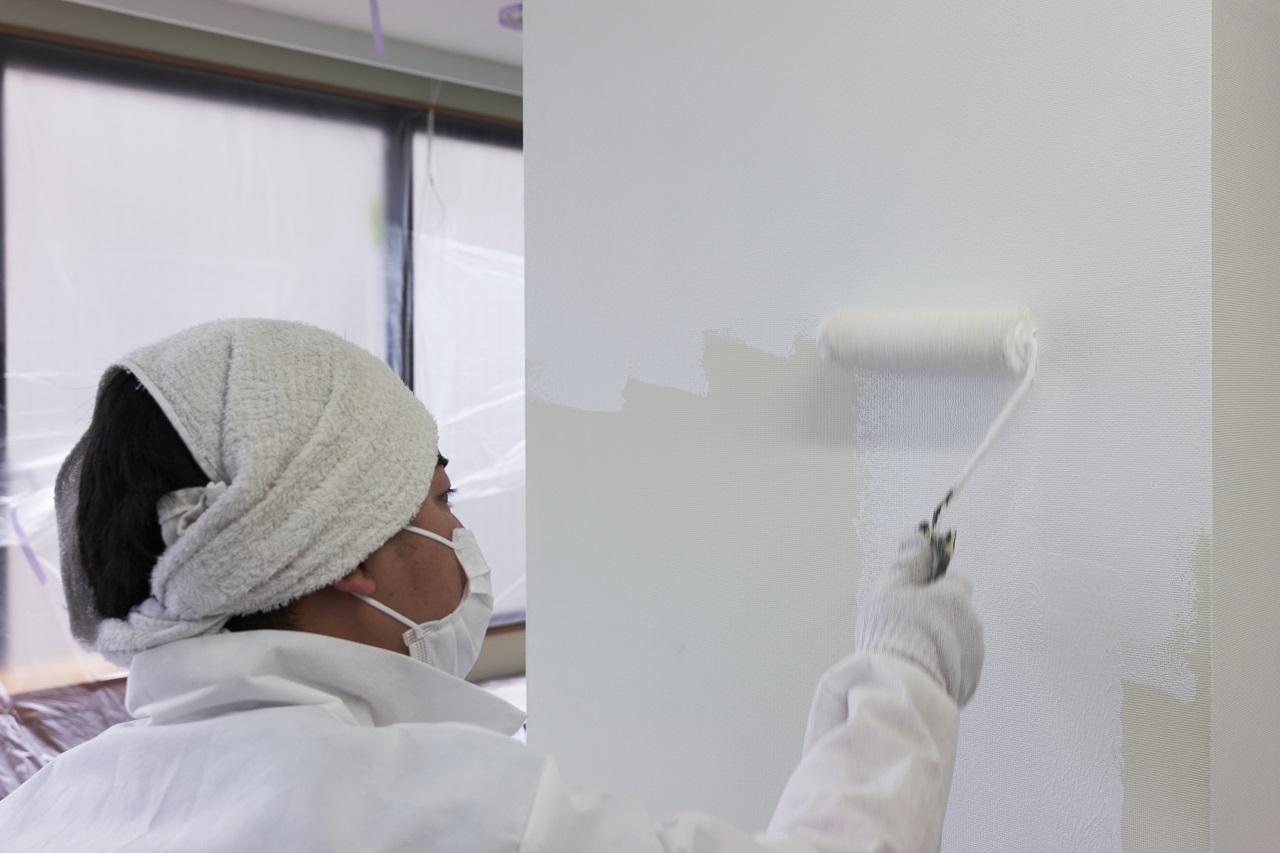 Building undergoing painting work: Tama University Kudan Satellite Campus in Tokyo (Terashimabunko Bldg)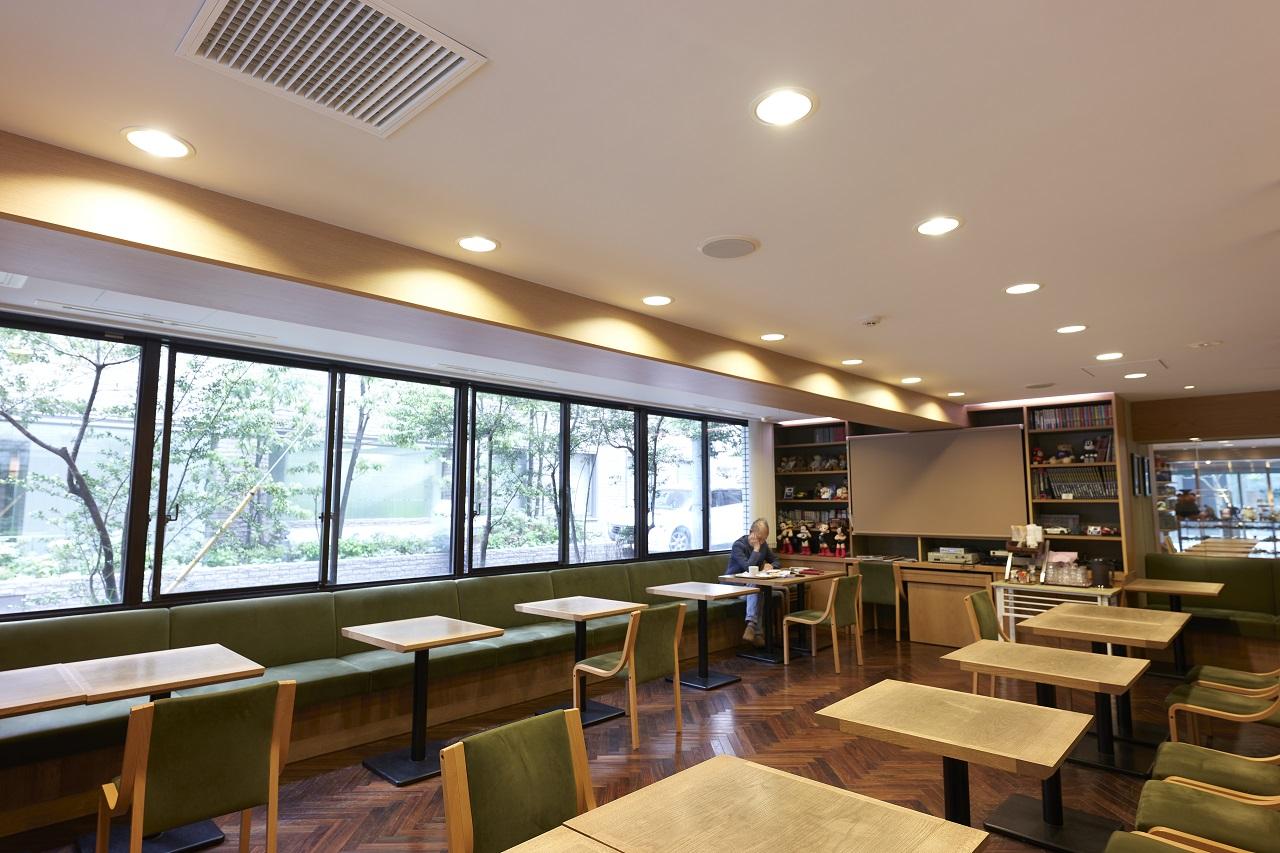 Building undergoing painting work: Terashimabunko Bldg.
※1 "Perfect Interior Air Clean"

Release date: October 2017

Product features:Ultra-low odor, air purification, and antibacterial and antivirus properties realized through photocatalytic reaction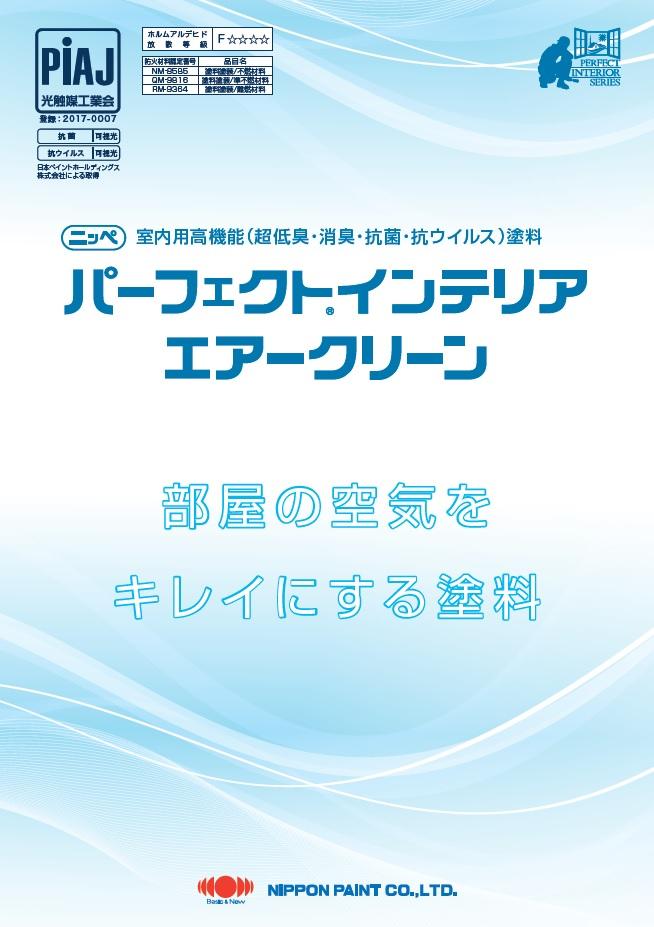 ※2 Mechanism of photocatalysis

Active oxygen species produced by photocatalytic reaction inhibits the activation (infectious ability) of viruses through oxidative breakdown of outer membrane (envelope or capsid) of virus particles. Photocatalytic test results show that "Perfect Interior Air Clean" is effective against general strains of virus but do not guarantee protection against all virus families or specific virus strains.

Antibacterial tests were performed using Staphylococcus aureus and antivirus tests using bacteriophage Qβ.