Products/Businesses

2021.01.22
Nippon Paint Marine Launches FASTAR Next-Generation Industry-First Nanotechnology-Based Hydrolysis Antifouling Paint
#news release
#Marine coatings
#Products・Businesses
#Investor Relations

January 22, 2021
Nippon Paint Holdings Co., Ltd.
Contact Person: Yukiko Yamamoto
General Manager of Public Relations
Email: nphd-kouho@nipponpaint.jp
Nippon Paint Marine Launches FASTAR Next-Generation Industry-First Nanotechnology-Based Hydrolysis Antifouling Paint
-Contributing to Vessel Efficiency Improvement and Environmental Impact Reduction-
Nippon Paint Holdings Co., Ltd. (Head Office: Chuo-ku, Tokyo; Chairman, President & CEO: Masaaki Tanaka) announces that Nippon Paint Marine Coatings Co., Ltd. (Head Office: Kita-ku, Osaka; President: Seiichiro Shirahata), a Group company producing marine coatings, has launched FASTAR, a self- producing and selling antifouling coating that incorporates for the first time a hydrophilic and hydrophobic nanodomain structure using a unique nanotechnology.
In recent years, seawater temperatures have changed dramatically due to global warming and ship operations have been varied to comply with changes in the shipping market. The changes in the maritime transport market are forcing operators of vessels to meet a broad range of needs. In addition, vessel operations must take steps to prevent pollution of seawater and reduce CO2 emissions. Nippon Paint Marine Coatings is constantly working on the development of hull coating products that contribute to efficient and environmentally responsible vessel operations.
By controlling the resin structure of the conventional hydrolysis antifouling technology and using nano-domain technology, Nippon Paint Marine Coatings succeeded in adding a new antifouling function that can diffuse and maintain antifouling ingredients in the resin structure on the surface of the coating film. As a result, elution of antifouling agents is over 50% lower than in conventional products. In addition, FASTAR incorporates Nippon Paint Marine Coatings' unique water trap technology, which was inspired by the skin of tuna, to reduce water flow resistance. This technology reduces the fuel consumption of vessels by approximately 8%. Consequently, FASTAR has the dual benefits of a lower environmental impact and more efficient operation.
Nippon Paint Marine Coatings started selling LF-Sea, a fuel-saving antifouling paint, in 2008; A-LF-Sea, an advanced LF-Sea featuring ultra-fuel-saving antifouling paint, in 2013; and AQUATERRAS, a biocide-free self-polishing antifouling paint, in 2017. More than 3,300 vessels worldwide are adopted with the company's innovative water trapping technology, which is incorporated in LF-Sea antifouling paint, contributing to a reduction in CO2 emissions. The LF-Sea series received the Minister of the Environment Award in Japan in 2019.
Nippon Paint Marine Coatings will continue to tackle environmental issues and develop antifouling paint products that can contribute to efficient and environmentally responsible vessel.
The Concept
FASTAR is an eco-friendly marine coating for the maritime and shipbuilding industries. This innovative coating improves the operation of vessels by minimizing the impact of seawater temperature, ship speed and other factors affecting the efficiency and environmental properties of vessels.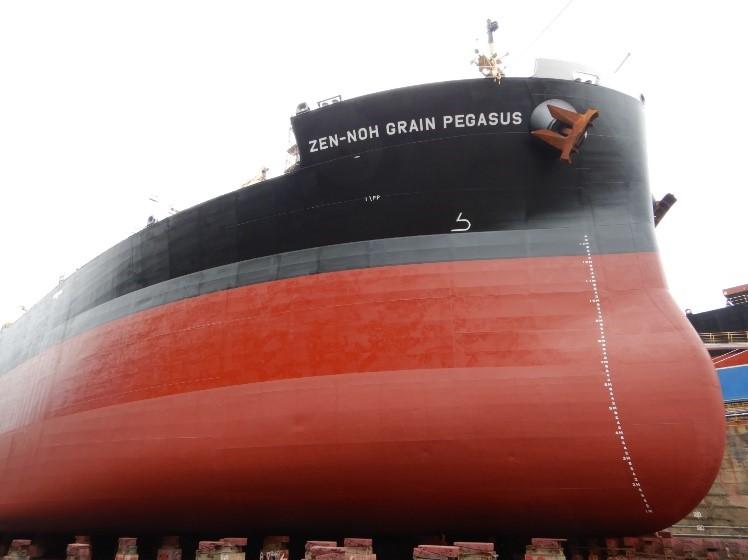 FASTAR Hydrolysis Antifouling Paint
FASTAR's Antifouling Mechanism
FASTAR is a low-friction, self-polishing antifouling coating that uses a highly advanced antifouling technology. FASTAR has excellent antifouling performance based on a unique hydrophilic and hydrophobic nanodomain structure in the coating film in order to uniformly and efficiently elute antifouling components from the surface of film.
The exclusive water trapping technology of Nippon Paint Marine Coatings is used in two of the four FASTAR products to further contribute to the fuel efficiency of vessel operations.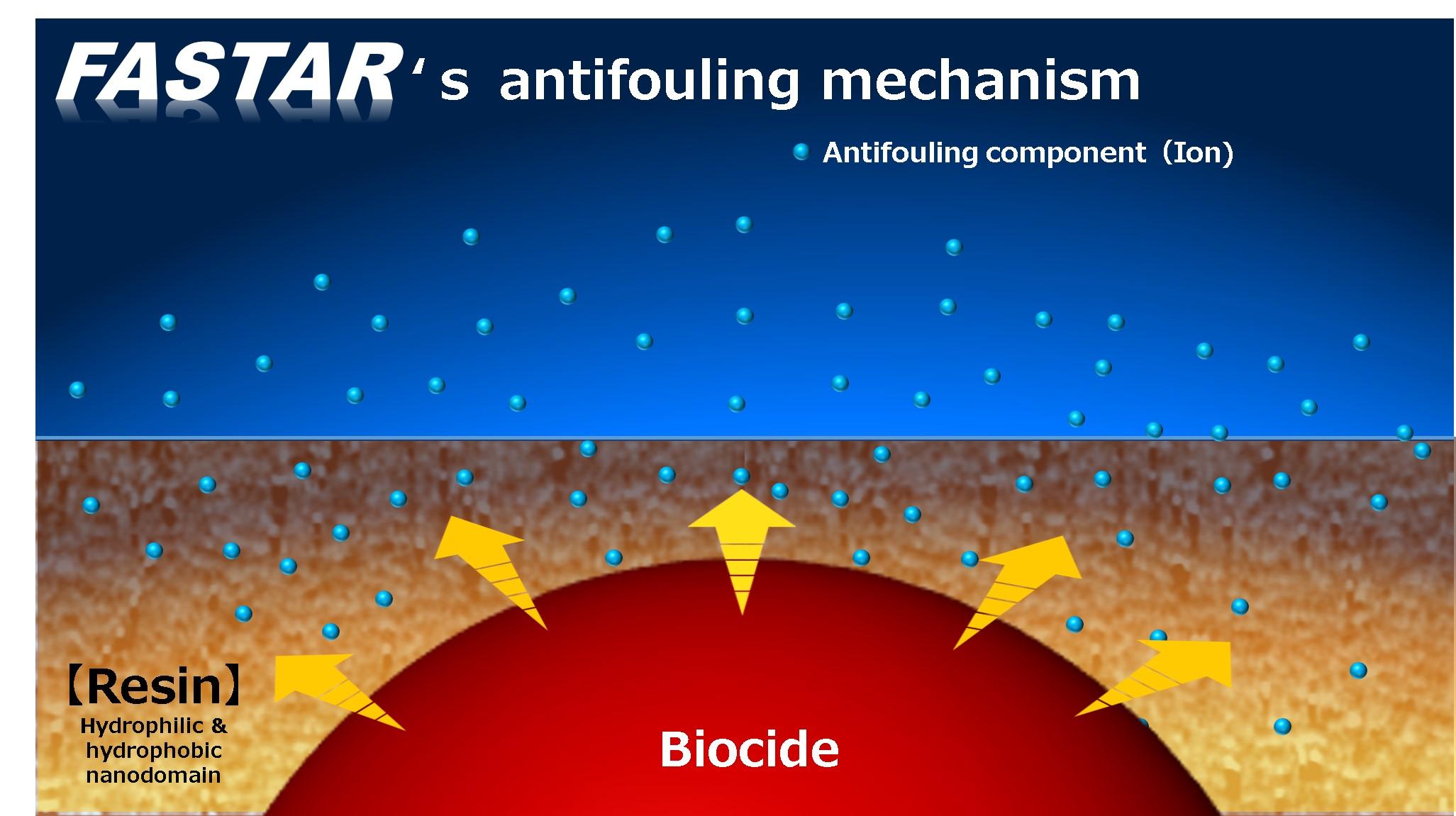 【Nippon Paint Marine Coatings】
Head office: 2-1-2, Oyodokita, Kita-ku, Osaka
Representative: President: Seiichiro Shirahata
Business activities: Manufacturing and sales of marine coatings