Products and Business

2021.04.21
First as a Japanese Corporation, Nippon Paint Marine's Antifouling Paint AQUATERRAS Wins GREEN4SEA TECHNOLOGY AWARD—Making a Major Contribution to Environmental Protection Through the Provision of World's First Biocide Free Hull Paint Technology—
#Sustainability
#news release
#Investor Relations
#Research and Development
#Commercialized technologies
#Marine coatings

April 22, 2021
Nippon Paint Holdings Co., Ltd.
Contact Person: Yukiko Yamamoto
General Manager of Public Relations
Email: nphd-kouho@nipponpaint.jp
First as a Japanese Corporation,
Nippon Paint Marine's Antifouling Paint AQUATERRAS Wins GREEN4SEA TECHNOLOGY AWARD
—Making a Major Contribution to Environmental Protection Through the Provision of
World's First Biocide Free Hull Paint Technology—

Nippon Paint Holdings Co., Ltd. (Head Office: Chuo-ku, Tokyo; Chairman of the Board, Representative Executive Officer, President and CEO: Masaaki Tanaka) announces that Nippon Paint Marine Coatings Co., Ltd. (NPMC) has won the 2021 GREEN4SEA Technology Award, hosted by SAFETY4SEA. This is the first winning of the Technology Award of GREEN4SEA VIRTUAL AWARDS by a Japanese company.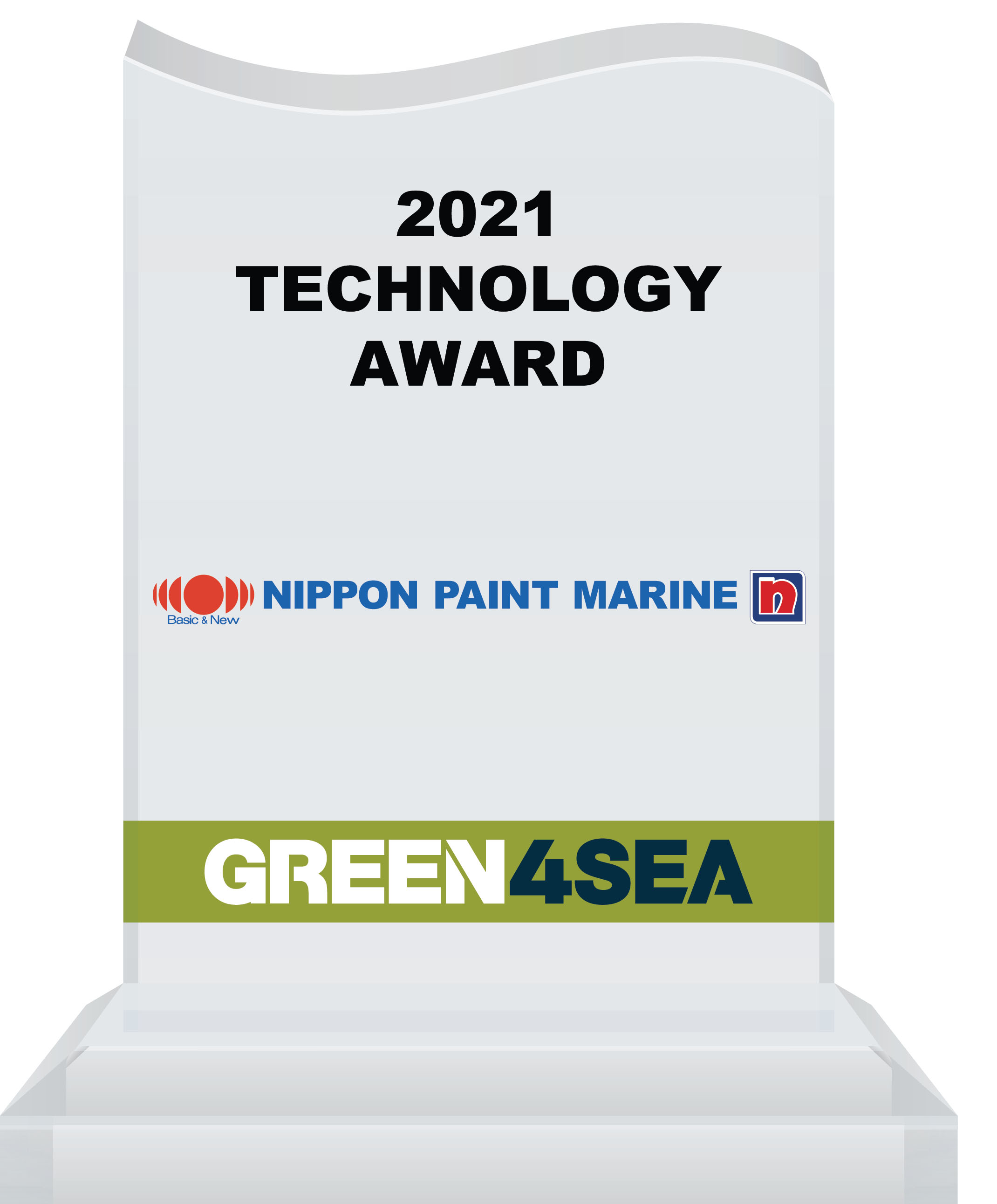 GREEN4SEA Technology Award Trophy
GREEN4SEA VIRTUAL AWARDS are an environmental award program hosted by SAFETY4SEA, a European non-profit organization that fosters, enlightens and promotes the marine environmental awareness. The award program has seven categories, and NPMC's AQUATERRAS antifouling paint was nominated for and has won the GREEN4SEA Technology Award. AQUATERRAS received a high rating for its biocide-free technology that contributes greatly to environmental protection.

AQUATERRAS is the world's first biocide free self-polishing antifouling paint with a marine-environment-friendly formulation, free of heavy biocidal pigments, active ingredients and silicone. In addition, this product can reduce the total resistance on hull by up to 10%, thereby contributing to ship's fuel efficiency improvement and CO2 emissions reduction. This innovative technology has been rated highly worldwide for its ability to realize both efficient and environmentally responsible vessel operations.

Commenting on the award-winning achievement, NPMC's President Seiichiro Shirahata commented, "the Nippon Paint Group's Purpose Statement defines our goal as "Enriching our living world through the power of Science + Imagination." This expresses our commitment to making our world better and sustainable by using our technological strengths and the unlimited power of imagination and contribute to increasing wealth in society. As a member of the Nippon Paint Group, we will continue to conduct management that reflects the SDGs and ESG and develop world-leading technologies with the goal of solving social issues."

NPMC will continue to tackle environmental issues faced by society through research and development of hull coating products that can constantly support comfortable and efficient vessel operations.

【About AQUATERRAS hull coating】
AQUATERRAS is a marine-environment-free, biocide-free self-polishing antifouling paint. The paint uses the hydrophilic and hydrophobic micro-domain structures that can significantly reduce the frictional resistance of hull through hydrolytic reaction and prevent adhesion of marine organism on the surface.

The development of AQUATERRAS received a subsidy for next-generation marine environment technology project from the Ministry of Land, Infrastructure, Transport and Tourism and was adopted as a joint research theme by the ClassNK. AQUATERRAS has been rated highly mainly in the European market for its low environmental impact and used by environmentally responsible customers centered on cruise ship operators.
Research theme: Research and development of ultra fuel efficient biocide-free antifouling paint

Project parties: Nippon Paint Marine Coatings, Nippon Paint, Imabari Shipbuilding

Development period: From November 2013 to March 2016                                                  
【About Nippon Paint Marine Coatings Co., Ltd.】
Location of head office: 2-1-2 Oyodo Kita, Kita-ku, Osaka, Japan

Representative: Seiichiro Shirahata, President and Representative Director

Business activity: Manufacturing and sale of marine coatings
【About SAFETY4SEA】
SAFETY4SEA is one of the world's largest maritime organization based in Piraeus, Greece, the hub of maritime industry in Europe. The organization conducts activities to foster understanding and increase the use of environmentally-friendly practical maritime methods and technologies through its own media and award programs, while fostering, enlightening and promoting the maritime environmental awareness.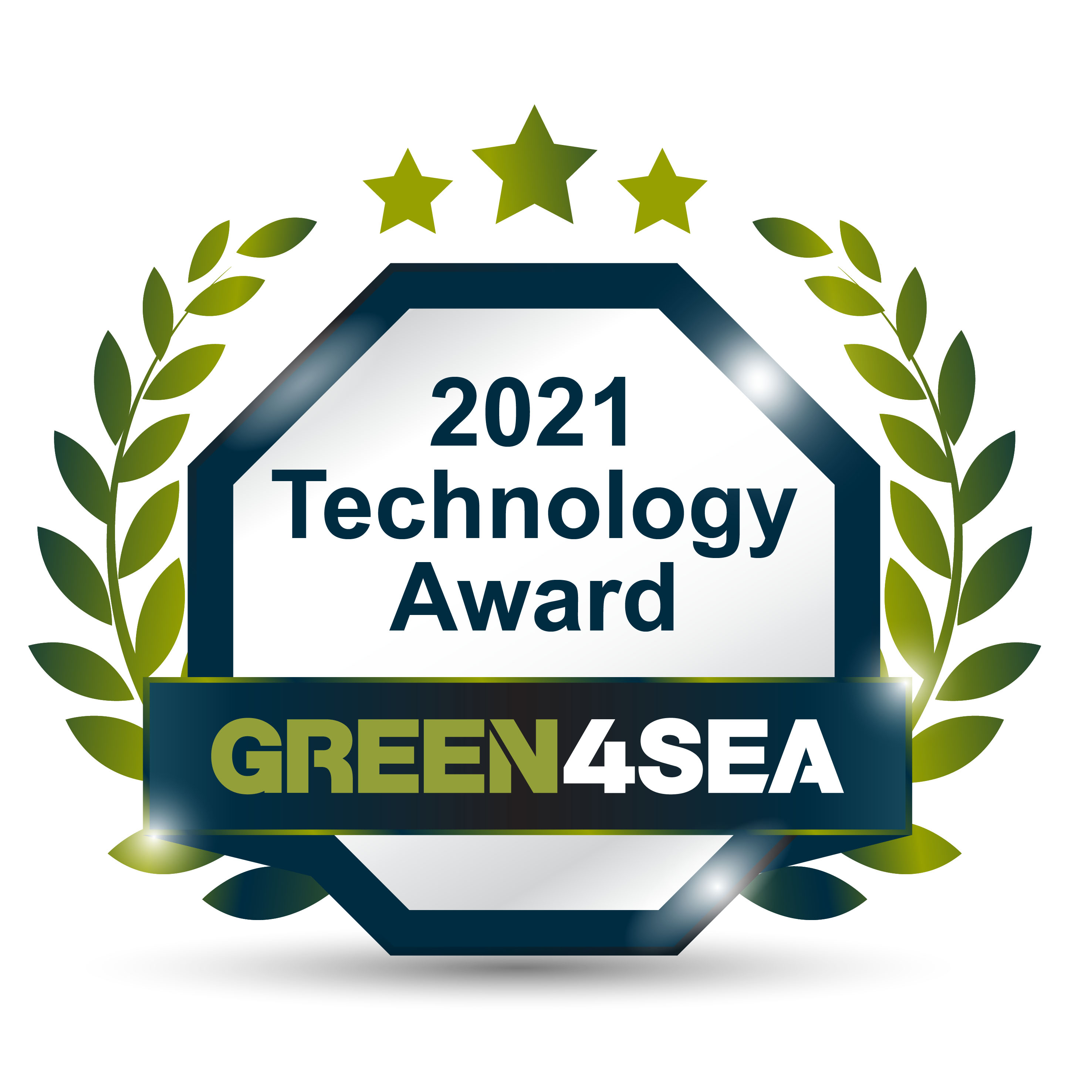 【About GREEN4SEA VIRTUAL AWARDS】
Established in 2016, the GREEN4SEA Awards are an environmental accreditation program that recognizes corporations that contribute to to maritime industry from various aspects. This is the eighth year of the award program. The Technology Award of the GREEN4SEA VIRTUAL AWARDS, which NPMC has won, is given to corporations that have made technical contributions to environment protection. The award program recognizes corporations in seven categories including the Technology Award, Clean Shipping Award and Sustainability Award. Award-winning corporations were selected by online voting for five nominees in each award category.

The Nippon Paint Group turns 140 years old
Founded in 1881, the Nippon Paint Group has the longest history of any comprehensive paint manufacturer in Japan.
Our corporate tradition and philosophy commit us to confront and solve social issues through technology and research and
develop innovative paint and coating technologies.