Research and Development

2020.11.17
Technology to design insulation powder/insulation electrodeposition
This technology makes it possible to impart insulation functionality to parts for various applications by using coating films. It is expected to contribute to creating a smart society.
#Resources and environment
#Improving living standards
#Commercialized technologies
#Industrial coatings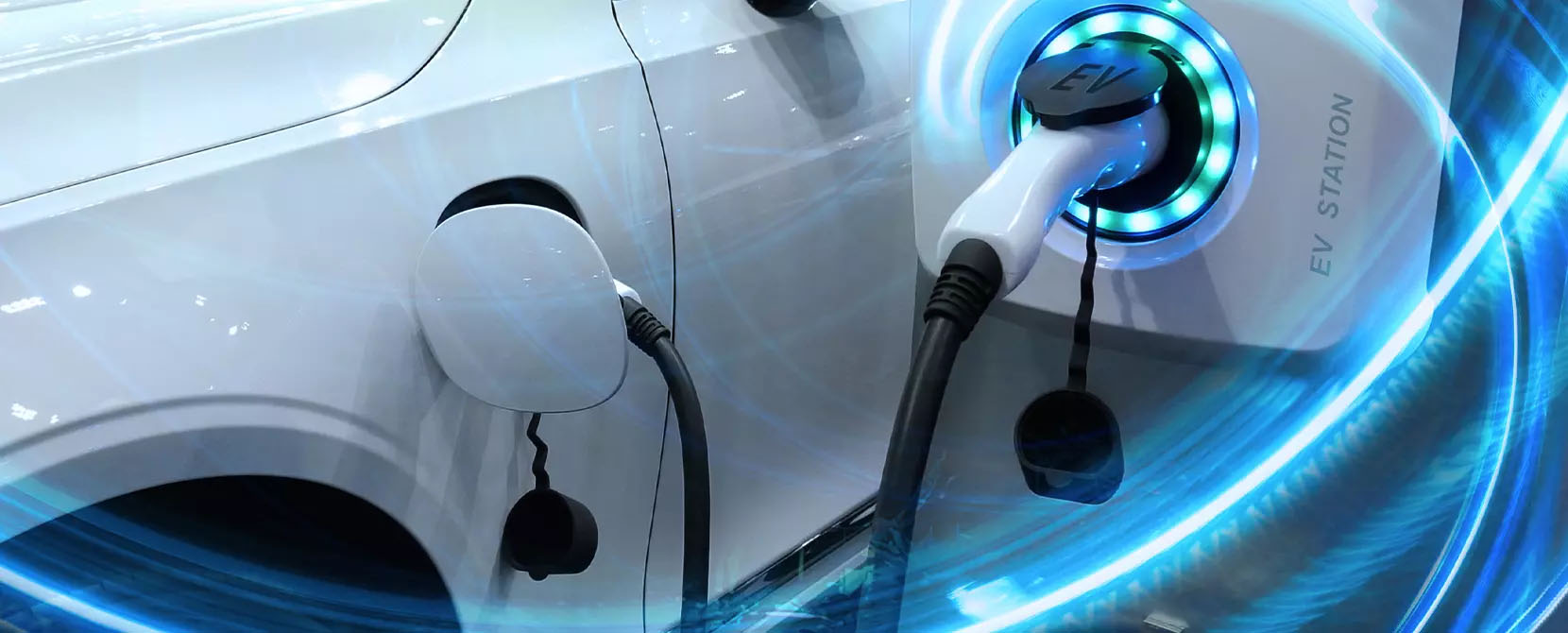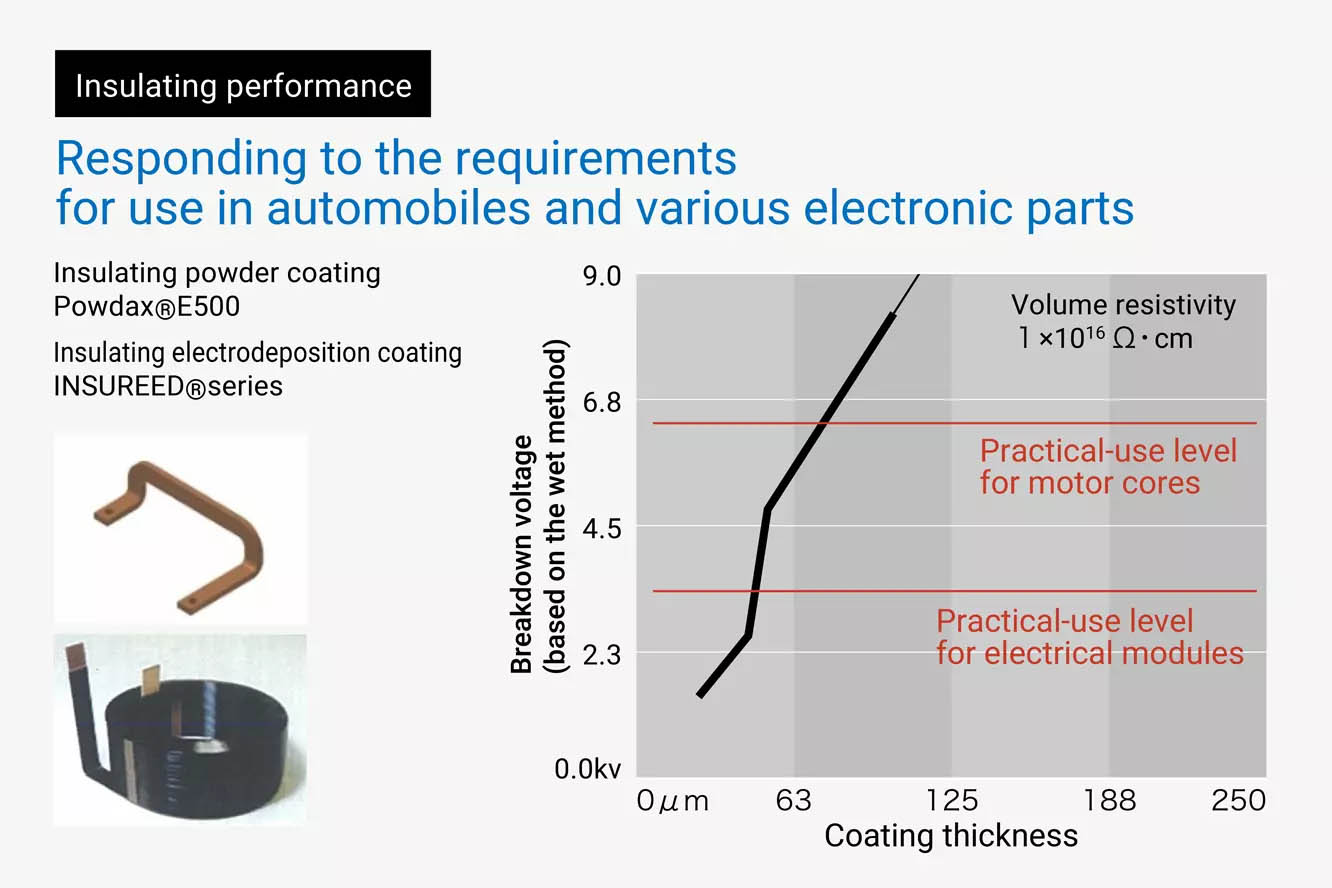 What is the technology to design insulation powder/insulation electrodeposition?
To achieve insulation functionality, it is important to eliminate uncoated or defective areas in forming films. Insulation powder paints are designed to melt by preheating of objects to be coated. They demonstrate superb insulation performance by forming a smooth and thick coating film and achieving high edge-covering performance. Meanwhile, insulation electrodeposition paints achieve uniform coating of objects of complicated shapes. They impart insulation performance together with high edge-covering technology.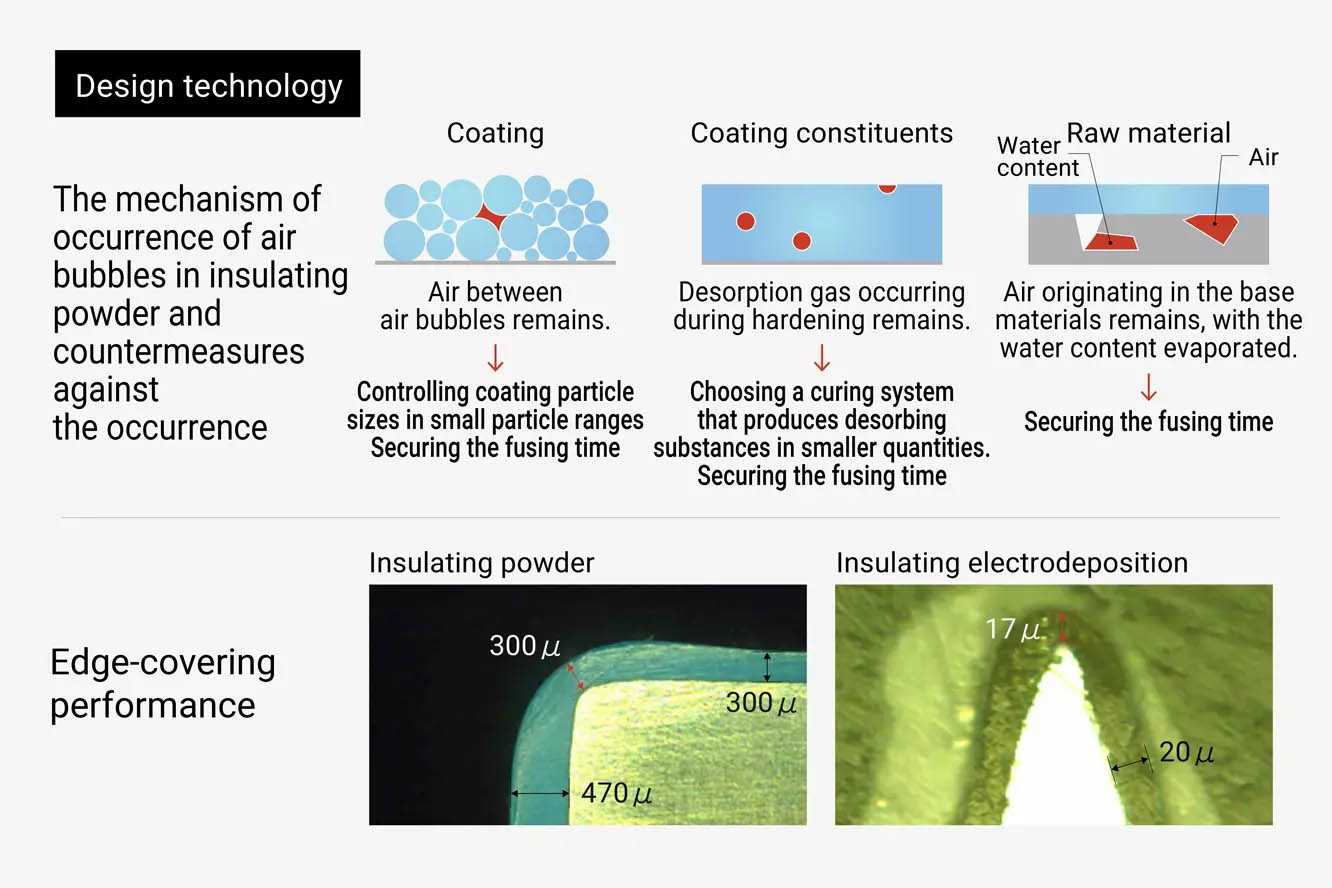 What are the key features of this technology?
The use of atomization production technology for insulation powder paints, low-viscosity control in the initial phase of melting, and the preheating coating method suppresses formation of bubbles even in an ultra-thick film region. The curing reaction speed control after melting enables us to design insulation powders that ensure both smoothness and edge-covering performance.
Insulation electrodeposition paints form uniformly thin films and achieve high edge-covering performance due to the technology to synthesize rigid and highly heat-resistant epoxy- and polyamideimide-based resins and to creation of electrodeposition paints using this technology.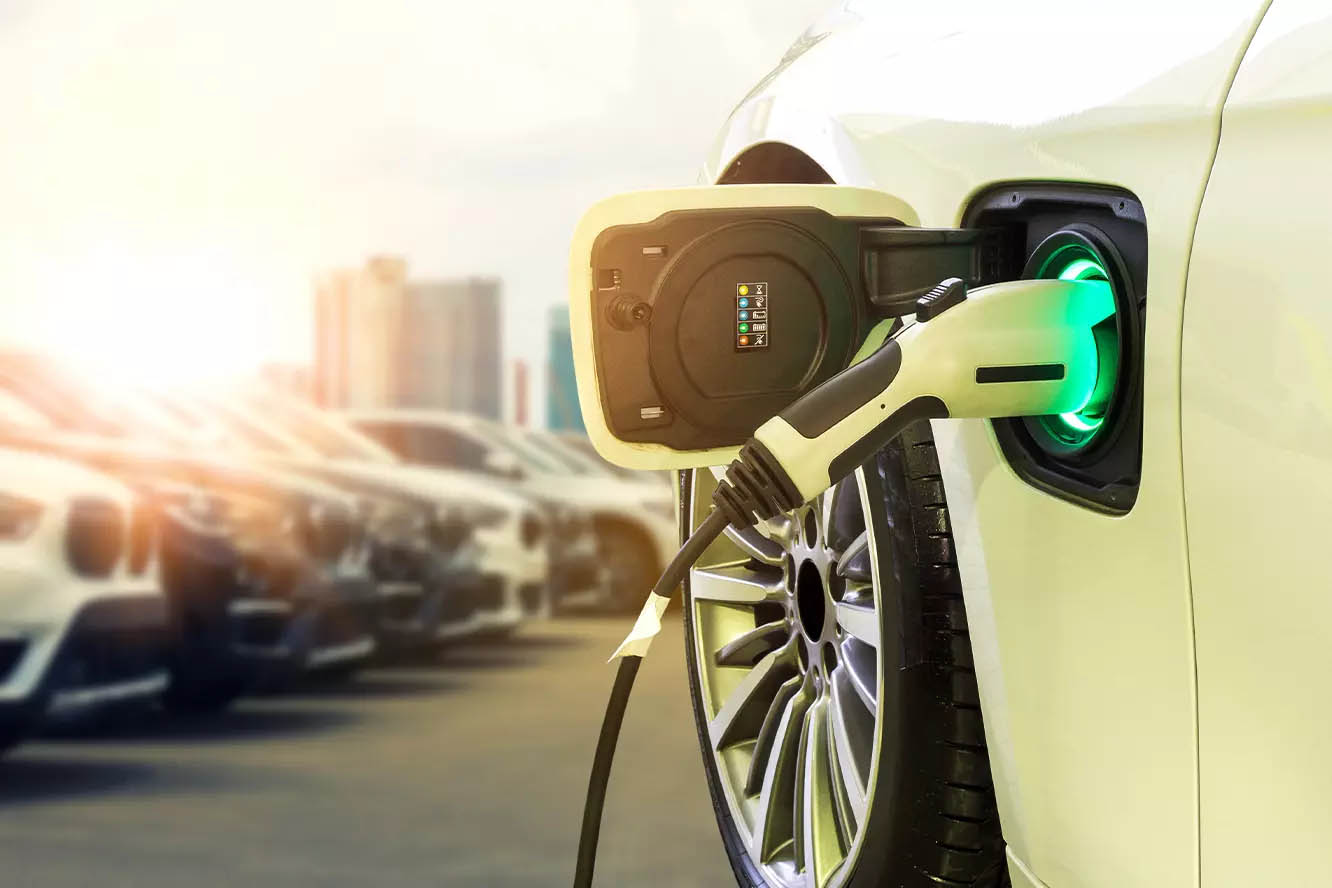 Contribution to solving social issues
Hybrid vehicles and electric vehicles have come into widespread use to reduce CO2 emissions. There has been growing need to reduce the size and increase the output of batteries and electrical components. We will contribute to creating a smart society by applying various types of paints that meet such need. We will also contribute to reducing the environmental impact by offering powder paints that are effective in reducing VOCs emissions.