Research and Development

2020.12.16
Anti-fog and anti-Reflection technology for face shields
We have imparted anti-fog and anti-Reflection functionality to face shields, whose demand has been growing in the COVID-19 turmoil, by applying interior paint technology for automobiles. The technology contributes to reducing users' stress.
#Infection Control
#New Normal
#Improving living standards
#Safe people and operations
#Unique technologies
#Commercialized technologies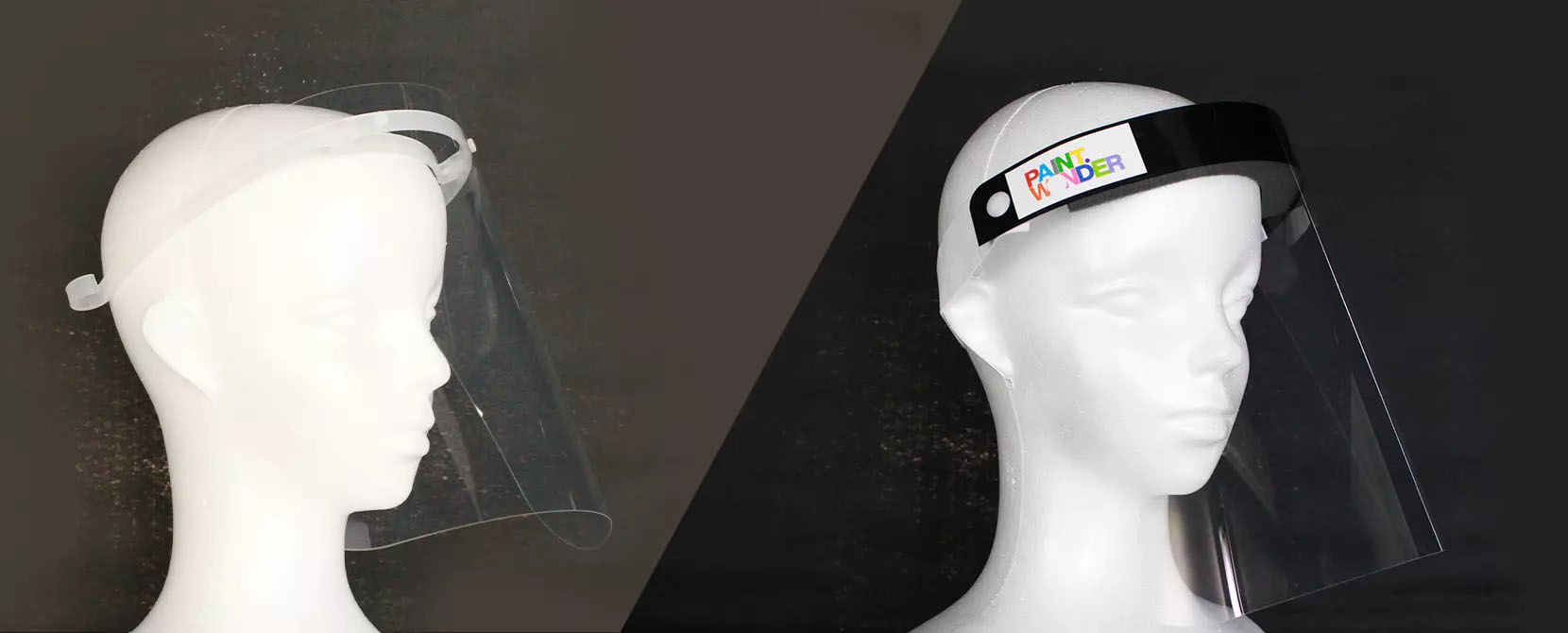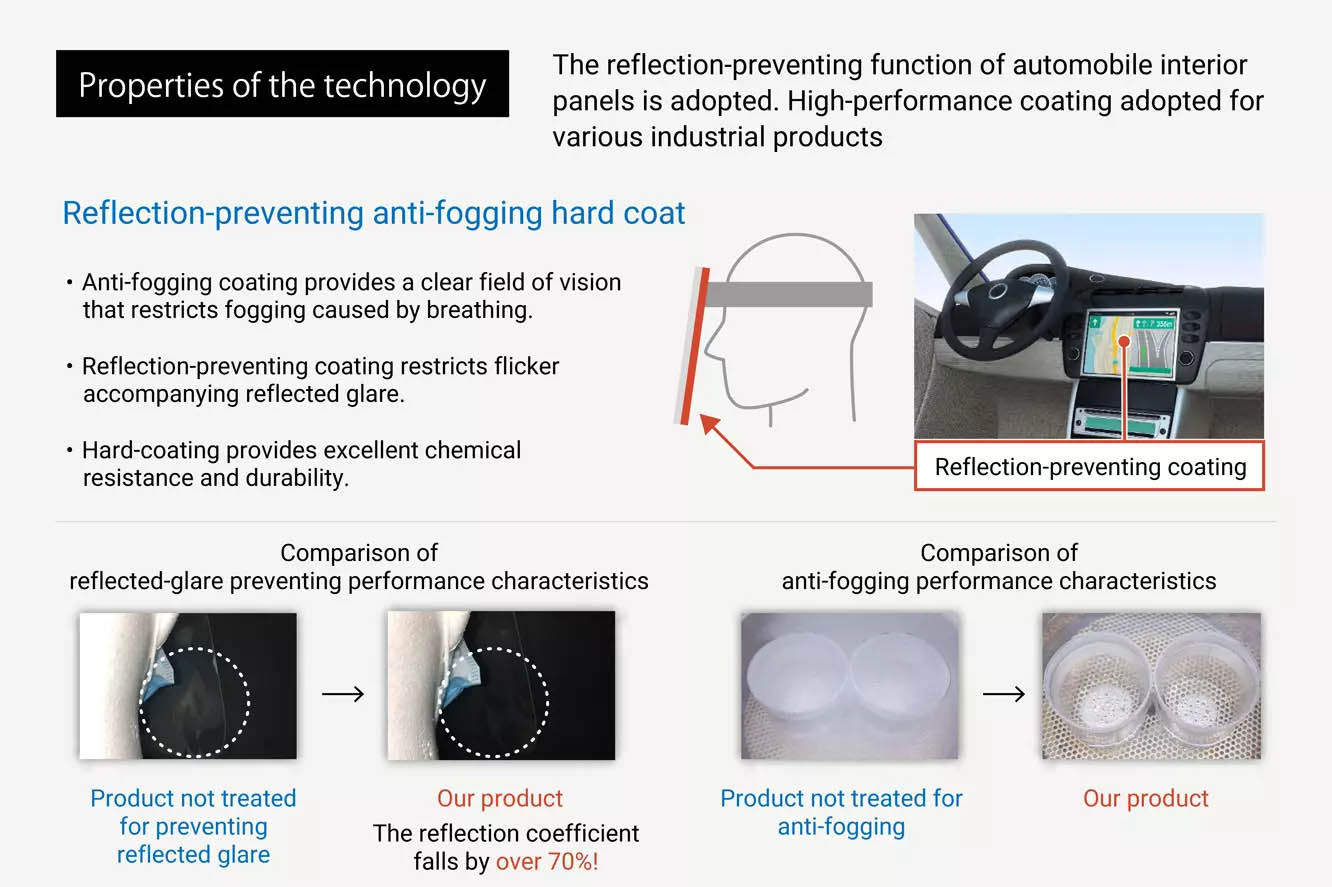 What is anti-fog and anti-Reflection technology for face shields?
In the COVID-19 turmoil, face shields have attracted attention as tools for preventing infection.
However, the use of face shields posed two problems. One was fogging of shields, which was caused by exhaled breath, and the other was glare, which was caused by reflection of one's own face and scenery on the shields, and reduced visibility. We have solved these problems by using anti-fog technology and anti-reflection technology, which were refined in the course of developing automotive paints and coating technologies.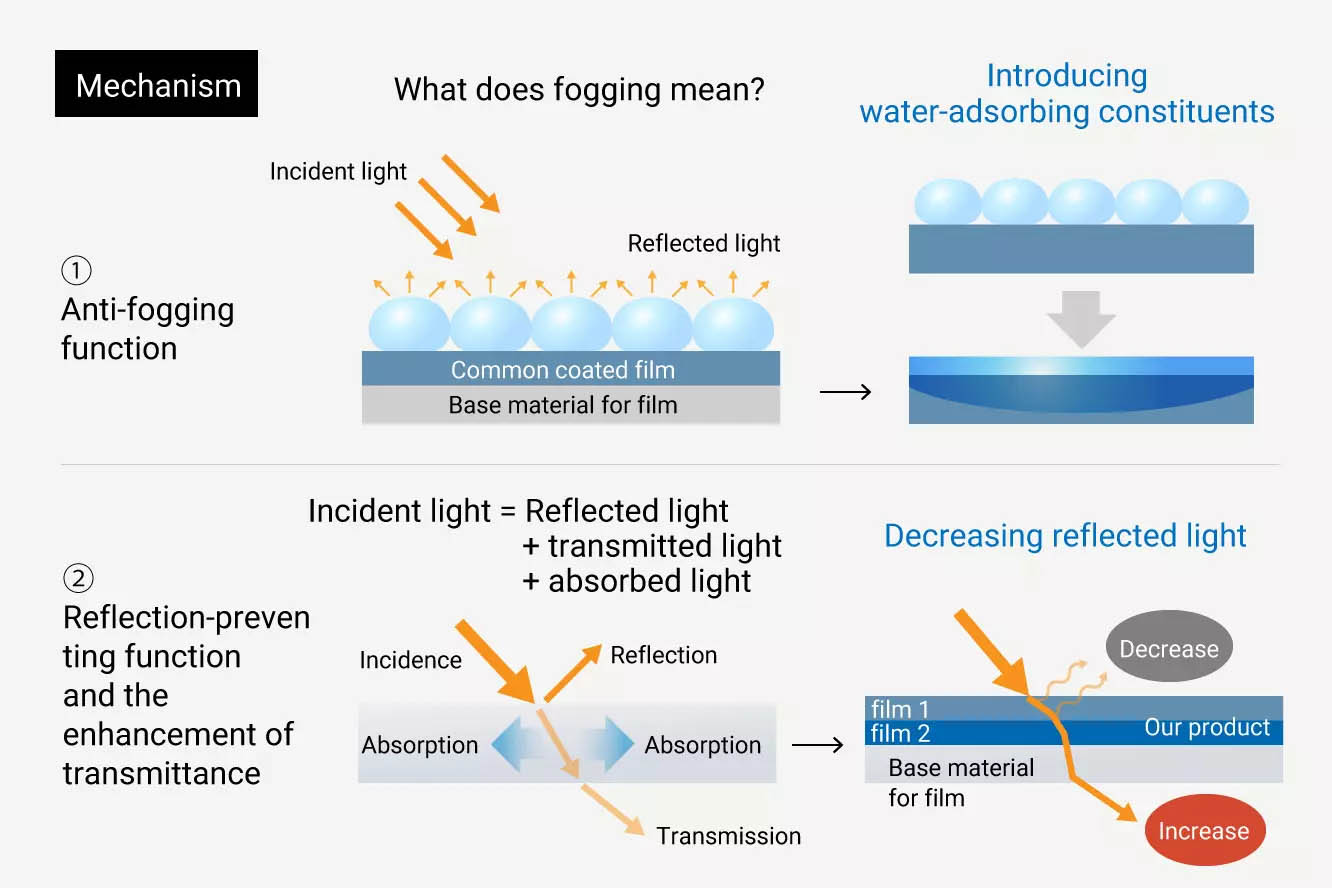 What are the key features of this technology?
[Anti-fog function]
 Fogging refers to a phenomenon in which light is scattered and vision is blurred due to moisture in the exhaled breath that adheres to the surface of the coating film. To solve this problem, a water-absorbing component was introduced to the coating film. Light scattering is reduced and fogging is prevented by absorbing moisture that adheres to the surface of the coating film.
[Prevention of glare]
 Based on the relational expression in the figure, transmitted light can be increased by reducing the reflected light. Transmitted light is increased by allowing reflected lights to collide with each other by using the refractive index difference of coating films 1 and 2 and thereby changing the optical path. This helps reduce glare.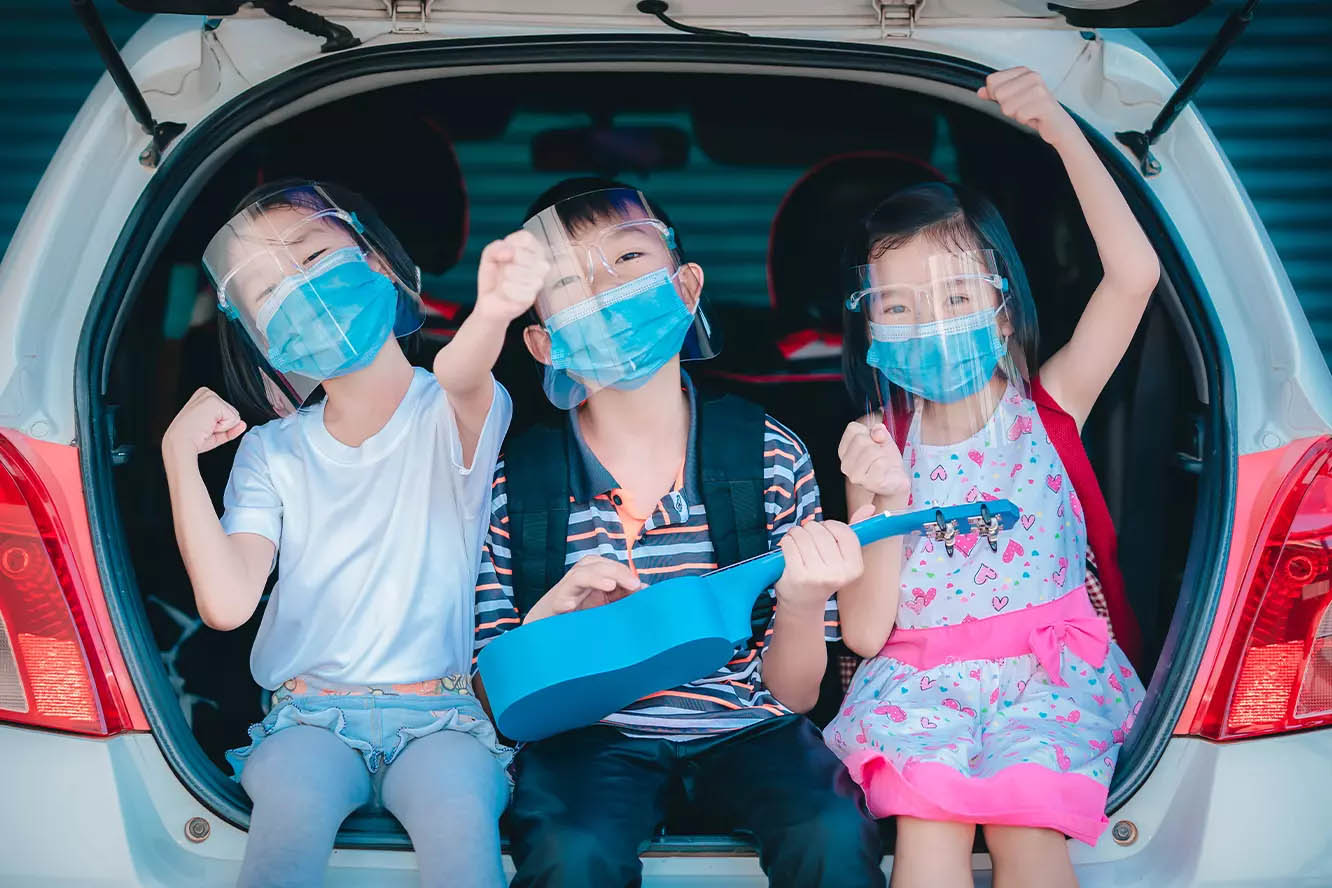 Contribution to solving social issues
In 2020, the COVID-19 pandemic hit the world and has not shown any sign of slowing down. We embarked on a mission to achieve both safety and comfort in the midst of the spreading pandemic. Our challenge has just begun. The first measure to make contributions is to offer an anti-reflection and anti-fog coating film for face shields.