Research and Development

2020.11.11
Environmentally friendly next-generation chemical conversion treatment agent
This is an environmentally friendly pre-coating treatment agent for auto bodies that helps reduce hazardous substances and industrial waste and significantly reduces water consumption.
#Resources and environment
#Improving living standards
#Commercialized technologies
#paint base film
#Automotive coatings
#Surface treatments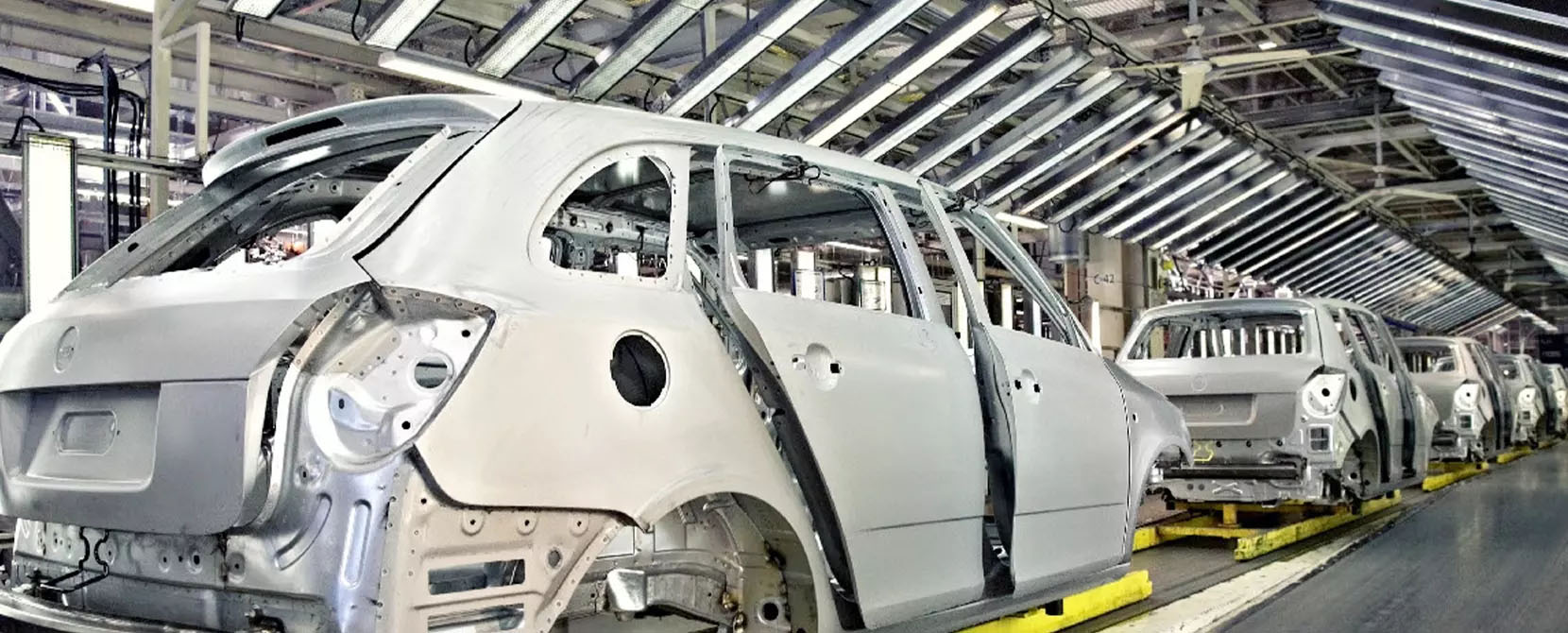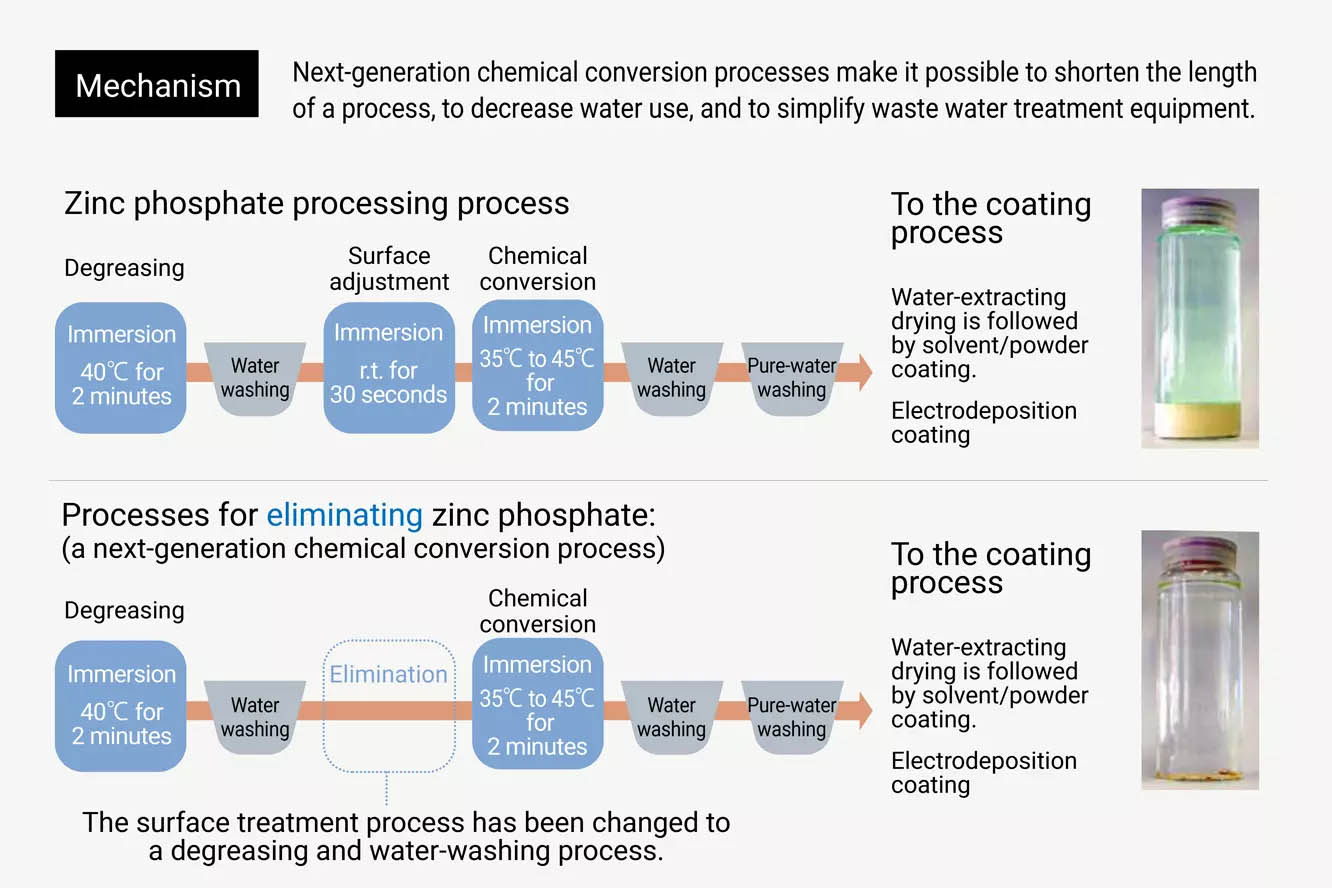 What is an environmentally friendly next-generation chemical conversion treatment agent?
Auto bodies consist of cold-rolled steel sheets, galvanized steel sheets, and aluminum steel sheets. The cleaning process for removing the oil content and metal powder adhering to the surface, and the chemical conversion treatment to impart coating film adhesion and corrosion resistance are performed before the electrodeposition coating process.  The environmentally friendly chemical conversion treatment process uses an environmentally friendly chemical conversion treatment agent whose performance is equivalent to that of zinc phosphate (a generally used substance) and which is free from substances that adversely affect the environment, including heavy metals, such as nickel and manganese, and phosphorus compounds. Compared to zinc phosphate, this process does not require the surface preparation process, produces very little by-product (sludge) during the chemical reaction, and significantly reduces water consumption during treatment. It contributes to shortening the process and reducing water consumption and industrial waste.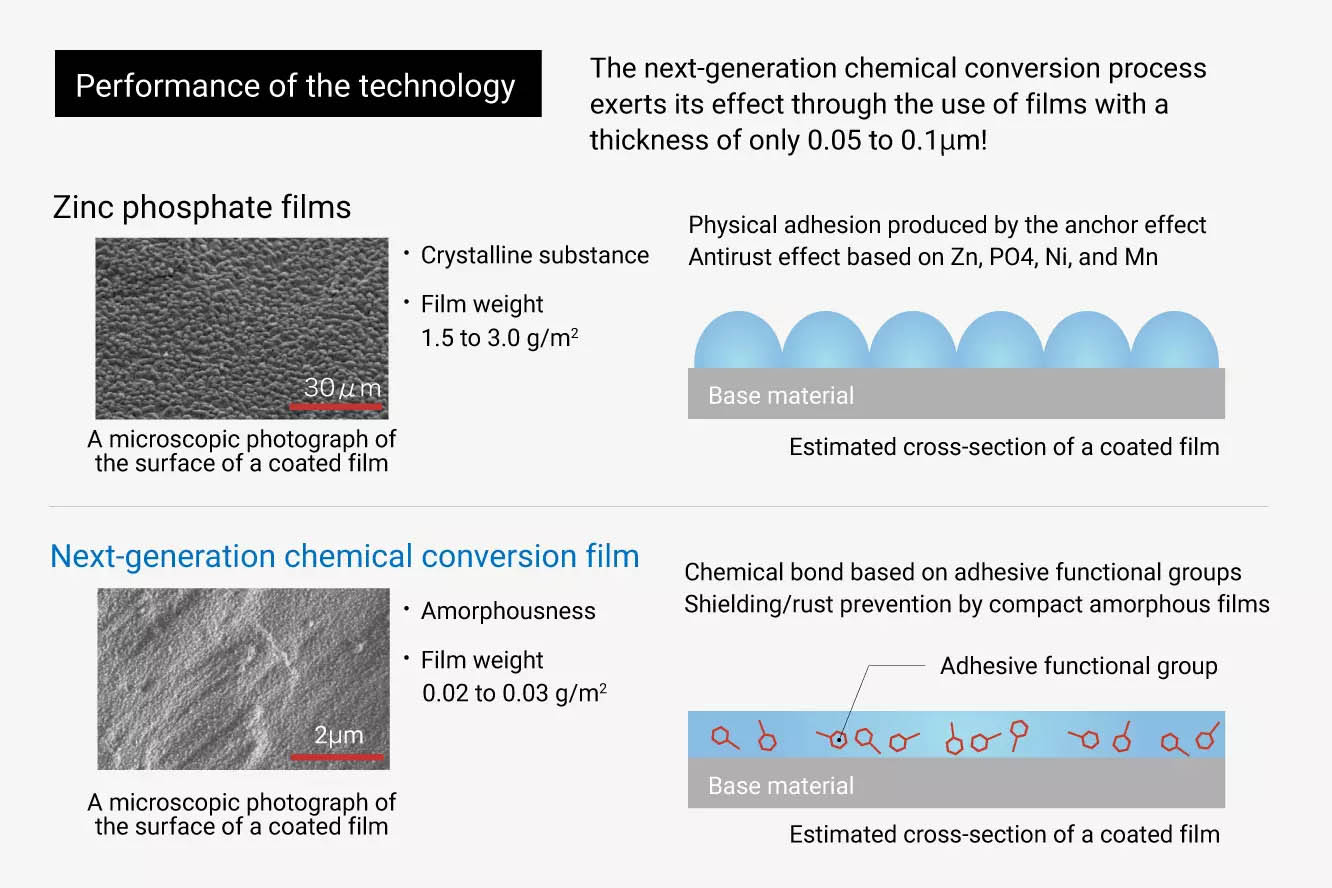 What are the key features of this technology?
A zinc phosphate film is a crystalline film which consists of many crystals. As shown in the film model diagram, the surface is rough due to the presence of crystals. The anchor effect exhibits coating film adhesion. Meanwhile, the next-generation chemical conversion treatment agent forms a dense amorphous inorganic-organic hybrid film with high barrier performance. The organic components help arrange the adhesive functional group in the film, achieving strong adhesion to the coating film and substrate by chemical bonding. The superb barrier performance and adhesion demonstrate outstanding rust prevention performance with a nanoscale film thickness of 0.05 to 0.1 μm with less film weight compared to that of zinc phosphate.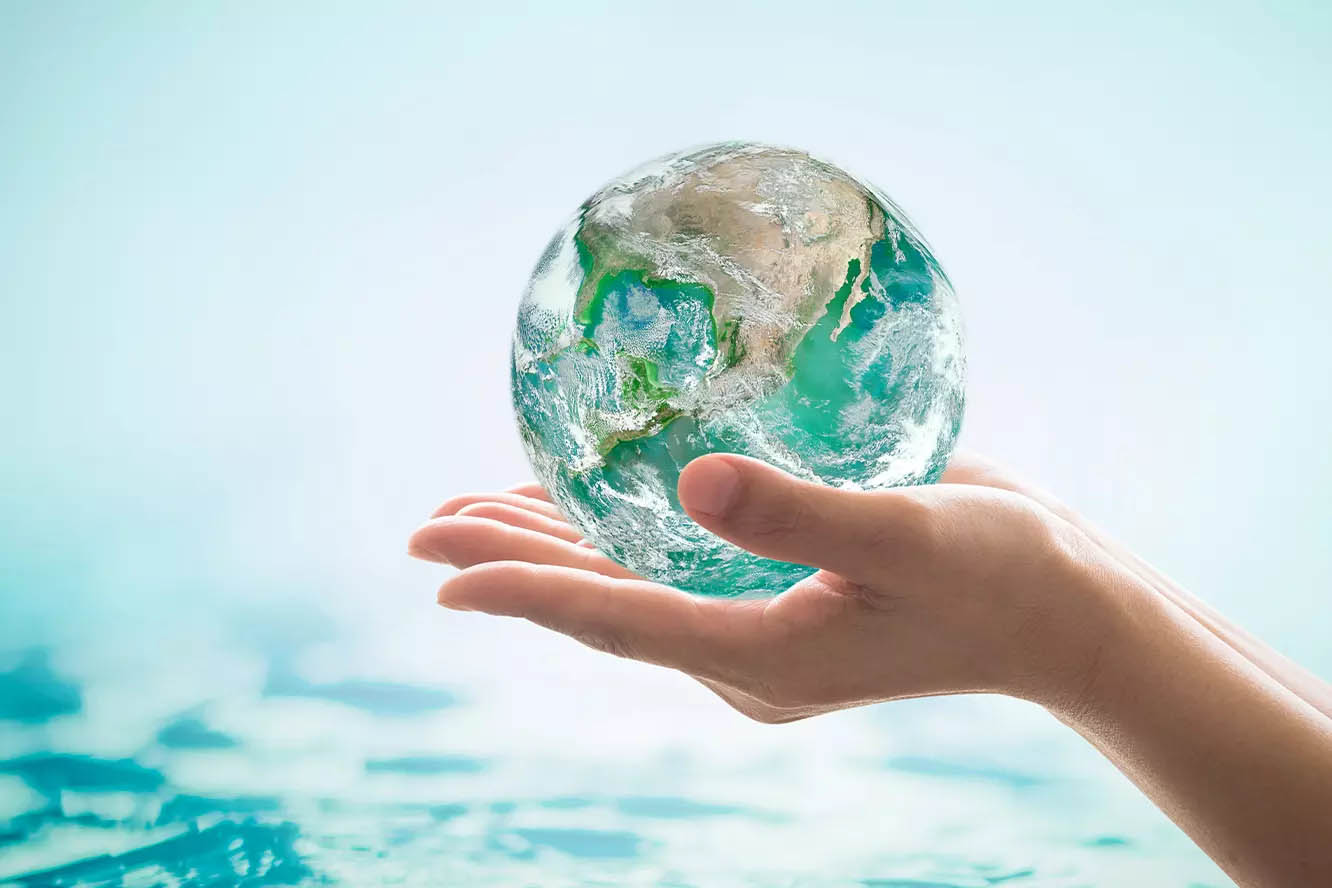 Contribution to the solution of social issues
From the viewpoint of environmental conservation, there has been a growing need for technology to reduce the environmental impact of the automotive surface treatment process. This technology contributes to significantly reducing industrial waste and cutting water consumption. We have been working to develop new surface treatment agents for auto bodies to achieve zero emissions.