Automotive films
Decorative films have design and functional flexibility as well as capabilities that are not possible with conventional spray paint coatings. Demand for decorative films has been growing in recent years because of these features. Our decorative films deliver high performance by incorporating automotive coating technologies, backed by our many years of experience in this field, for providing added value according to the needs of our customers.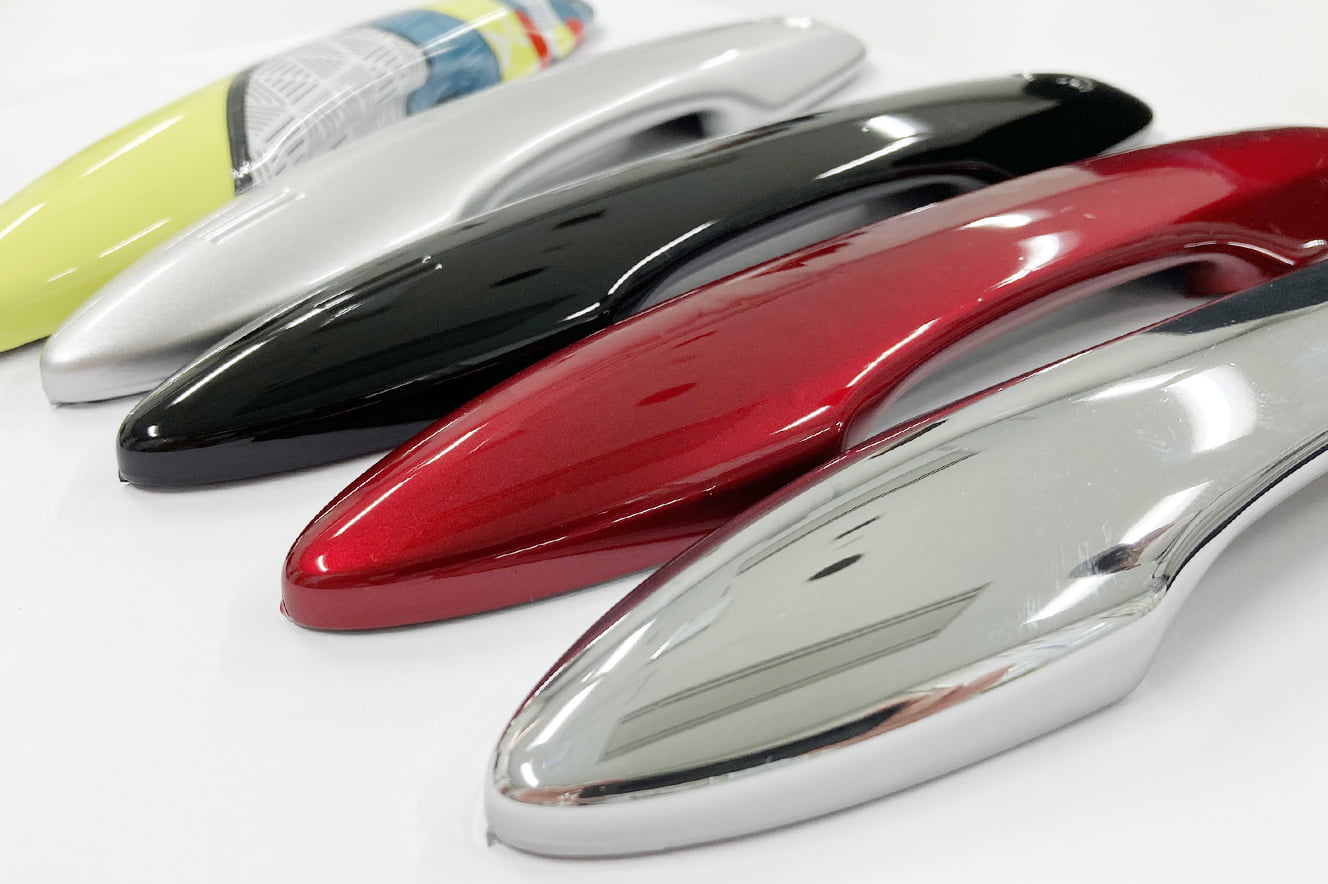 Flexibility for designs, colors and functions
We can create decorative films in colors similar to conventional surface coatings as well as a metallic finish by leveraging our strengths as a paint and coatings manufacturer. By using printing technology, we can also produce decorative films with complex patterns which are not possible with conventional coatings. Furthermore, these films can perform various functions according to customer uses and needs, such as resistance to stains and fingerprints as well as anti-bacterial, anti-viral and anti-reflection properties.
We can also propose molding methods that are tailor-made to customer requirements. One example is the film insert molding and laminating method, in which the resin base material is sprayed onto the film placed inside a mold for thermal fusion bonding. Another example is the out-mold lamination method, in which lamination processing takes place on the molded resin.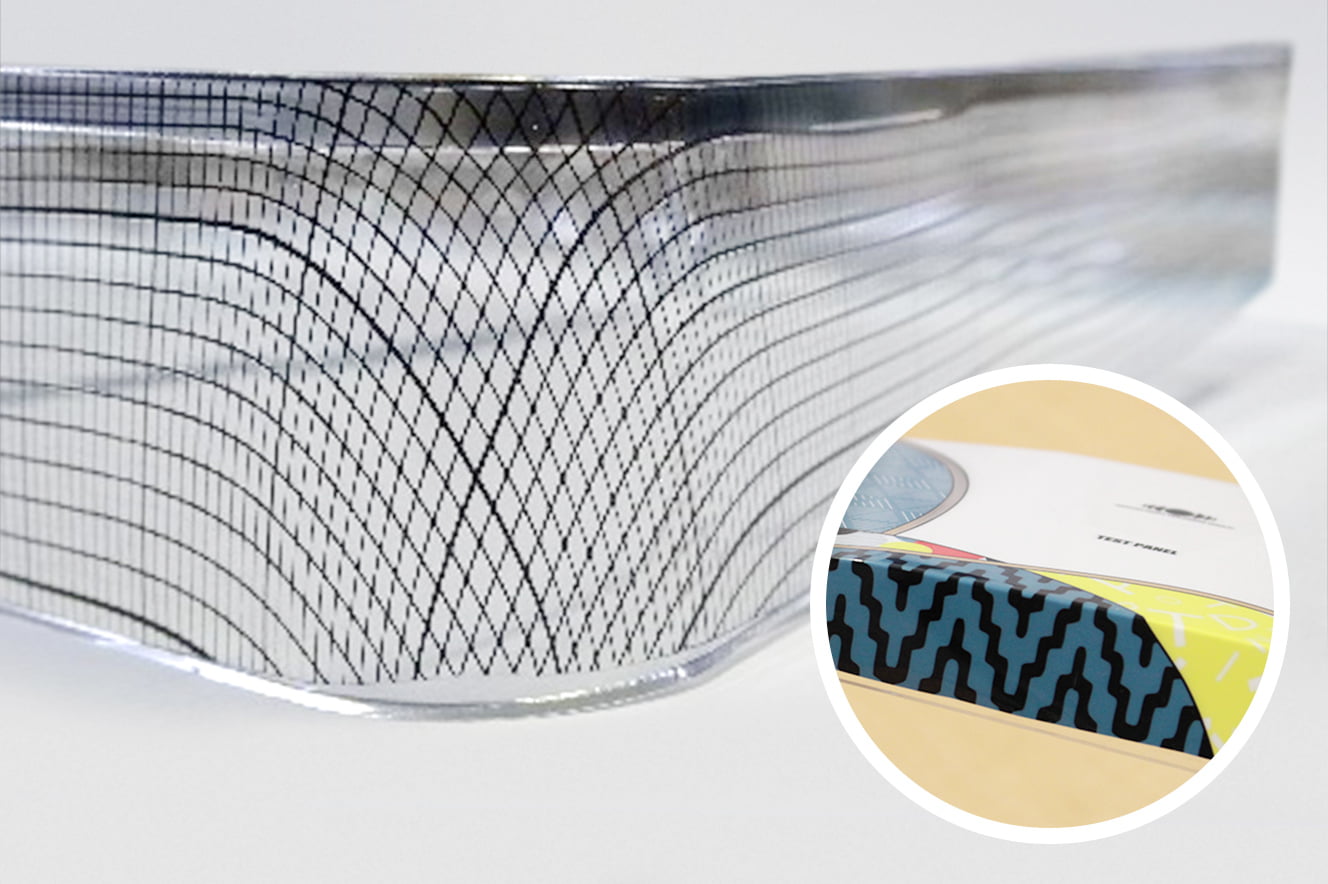 High workability enabled by excellent film stretchability
Films are typically hard due to a coating design that achieves very high cross-linking density for better strength. The tradeoff is that hardness restricts workability because of the reduced stretchability, while soft, stretchable films have lower strength.
Our decorative films are fabricated by using after cure molding. With this method, film is stretched before curing. The resin design allows film to remain uncured and maintain a certain degree of hardness at room temperature. Once heat is applied, the film becomes soft and regains a smooth surface, and after UV curing the film is hardened. Our decorative films also have excellent elasticity to stretch up to about 300% with sufficient hardness required in automotive interior parts. These properties enable our decorative films to be formed into any shape that a customer requires.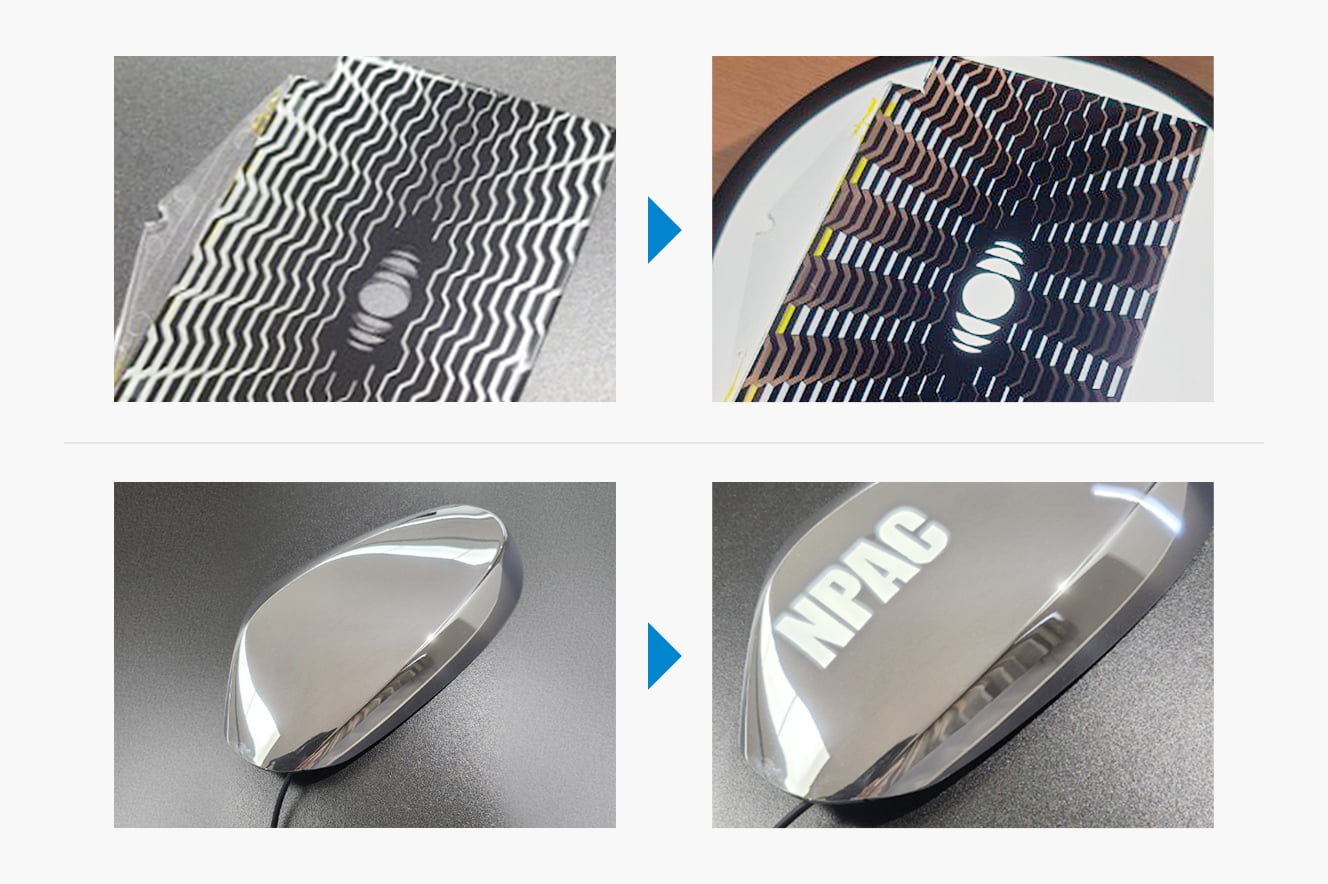 Light transmission controlling technology enabling innovative designs
Our light reflectivity and transmission controlling technology using optical coherence enables a wide range of designs that were not possible with conventional technologies. For example, we can create decorative films with patterns that are invisible when there is no light and emerge when a back light or display is illuminated.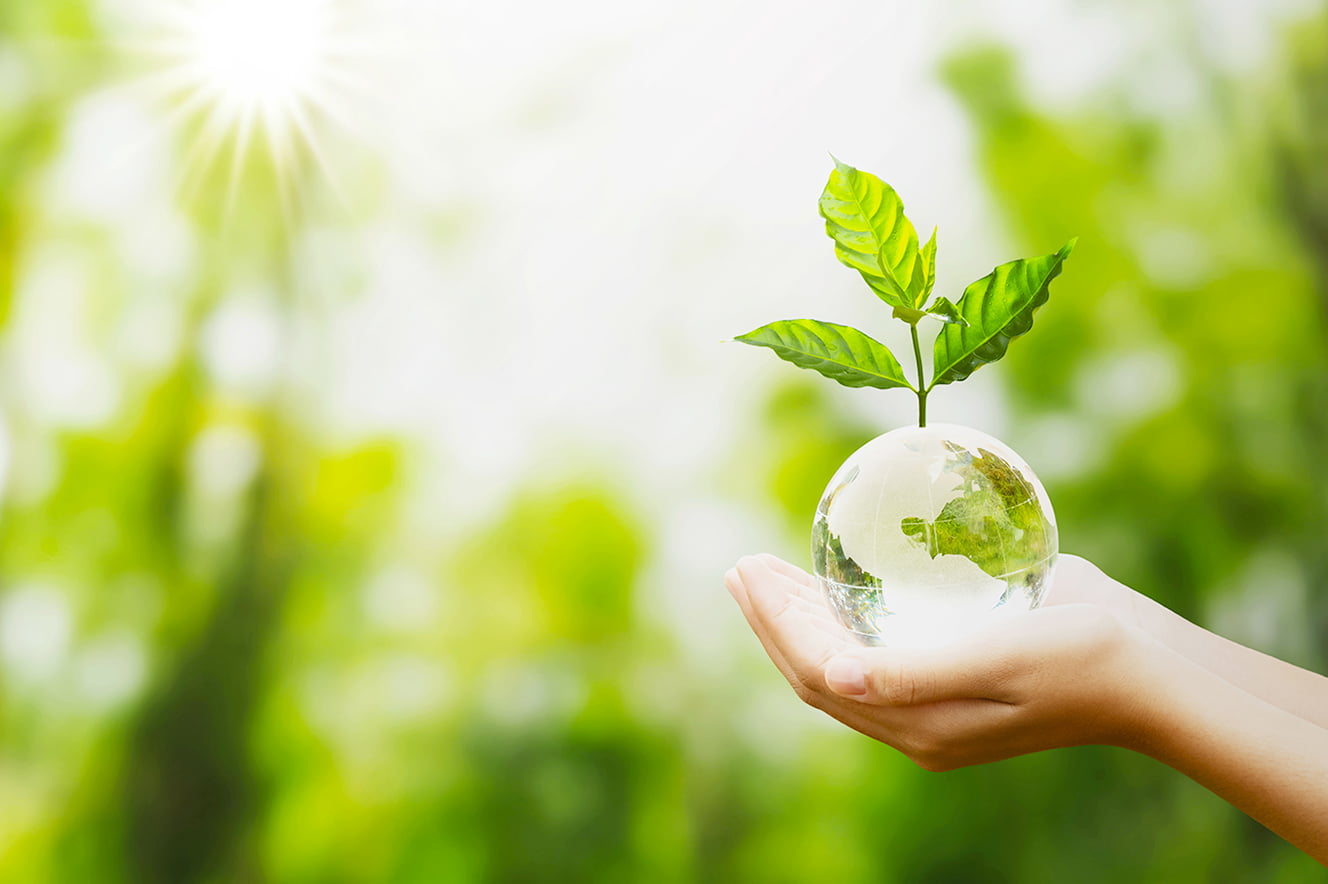 Lower environmental impact
Using decorative films to coat vehicle interiors, exteriors, or roofs can reduce CO2 emissions by up to 68%* compared with conventional paint coatings. For instance, using the film insert molding and laminating method can reduce manhours and heat required compared with conventional coating application processes because the resin and film are molded together inside the mold. With the transition to carbon neutrality accelerating, decorative films are attracting much attention as a new and environmentally friendly coating technology.
Films for applications outside the automobile industry
We are expanding the markets for our decorative films to cover a broad range of businesses operated by the Nippon Paint Group by going beyond automotive applications. The many types of shapes and designs that are possible with our decorative films make them suitable for a broad array of applications.
Numerous exciting opportunities exist for decorative films due to this versatility. For instance, it may be possible to use decorative film technology to create colorful solar cells that can be placed on building exteriors to replace black glass solar panels. How about camping in a tent that doubles as a solar cell?
What if you could generate electricity with clothes and hats?
We are continuing our research and development activities for decorative films, imaging new applications for environmentally friendly solar cells that will shape our future.
Development Case
Contact us about Decorative Films