Sustainability

2020.09.27
Growth with communities
The workforce and workplaces of the Group are becoming increasingly global in nature as the Group continues to grow. As we become increasingly global, we will continue to play a role in finding solutions to social issues in the countries where we do business.
Japan
Donated medical masks and ethanol disinfectant to 76 medical institutions and municipalities
The COVID-19 pandemic has made it difficult for medical institutions in Japan to procure masks, disinfectants and other supplies. We used products made in partner factories in China to donate 140,000 N-95 type medical masks (surgical-mask equivalent) and 1,700 liters of ethanol disinfectant to medical facilities, government agencies and other organizations in Japan, for a total of 76 recipients.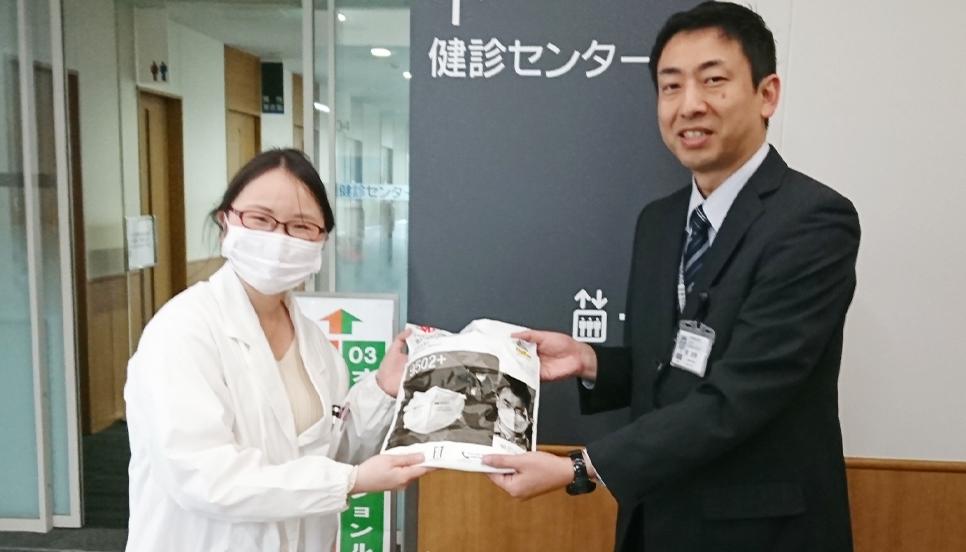 Masks and disinfectants being donated to Kariya Toyota General Hospital (left)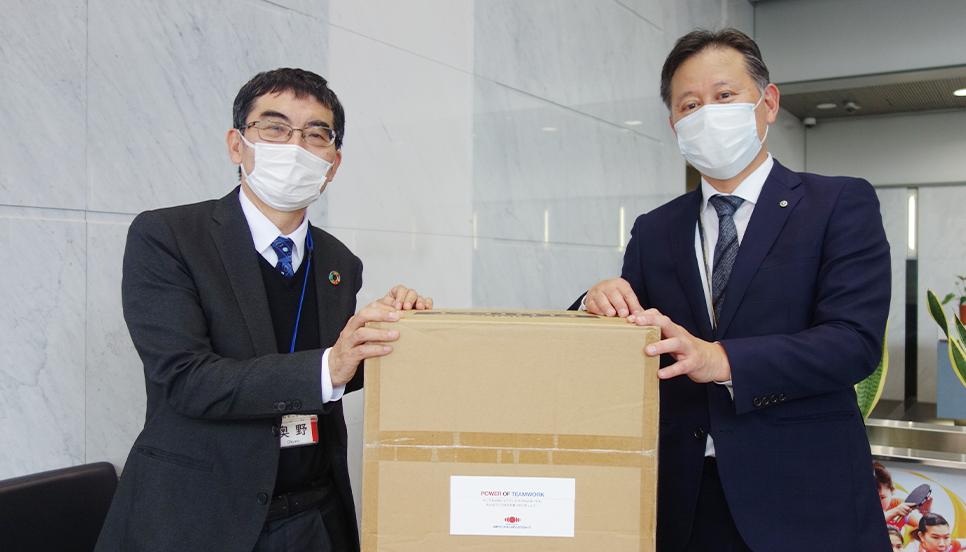 Masks and disinfectants being donated to Kita-ku, Osaka (right)
Overseas initiatives
India:Providing education and empowering women
We conducted training programs in farming villages in India to teach women how to become self-reliant professional house painters. Thus far, the program has created 420 female painters in ruralareas of the state of Tamil Nadu. In FY2019, we provided food to these women and their families due to difficulties created by the COVID-19 pandemic.
Australia:Support for medical and environmental programs
We support cancer research and emergency care facilities in the medical sector. For environmental activities, we are supporting more than 250 communities for animal rescue and other programs. In 2019, donations of products and cash totaled about A$500,000.
Turkey:Support for schools and professional painters
To support education in Turkey, we have both programs for repainting school buildings and the color effect project. Repainting maintains a healthy school environment so that children remain motivated to learn. A total of about 600 tonnes of paint was used for this program. The color effect project supplies carefully selected color schemes based on an analysis of how different colors influence children. The analysis was performed in collaboration with a psychologist in order to determine how colors affect children and how colors should be used at schools. This collaboration resulted in Turkey's first color collection for children's rooms and schools. More than 10,000 people received information about this collection. In another program in Turkey, we sent food packages with a total value of about ¥64 million to painters in Turkey who had no or very little work due to the COVID-19outbreak. We wanted them to know that we are always together at all times, both good and bad.
Mexico:Helping to prevent the spread of COVID-19
As Mexico combats the COVID-19 crisis, we distributed food to the poorer areas of the country and donated masks, apparel, and sanitizing and disinfecting products to medical institutions. In addition, we shipped masks from Mexico to China when there was a shortage of masks in China. All of these activities demonstrate how the companies of Nippon Paint Holdings Group cooperate with each other to become responsible members of society.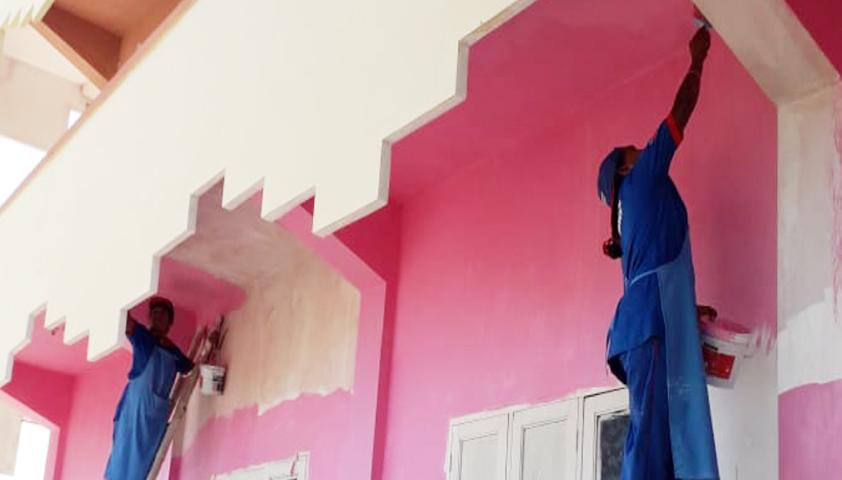 Female house painters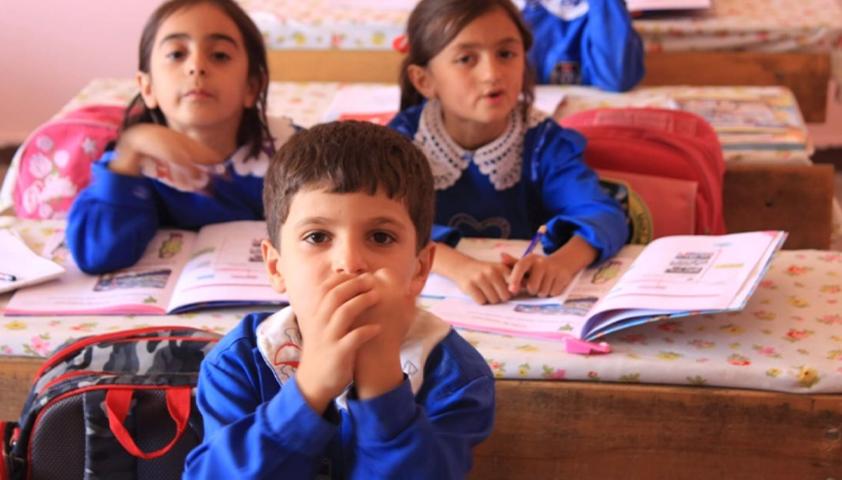 Repainting and color effect programs assist schools in Turkey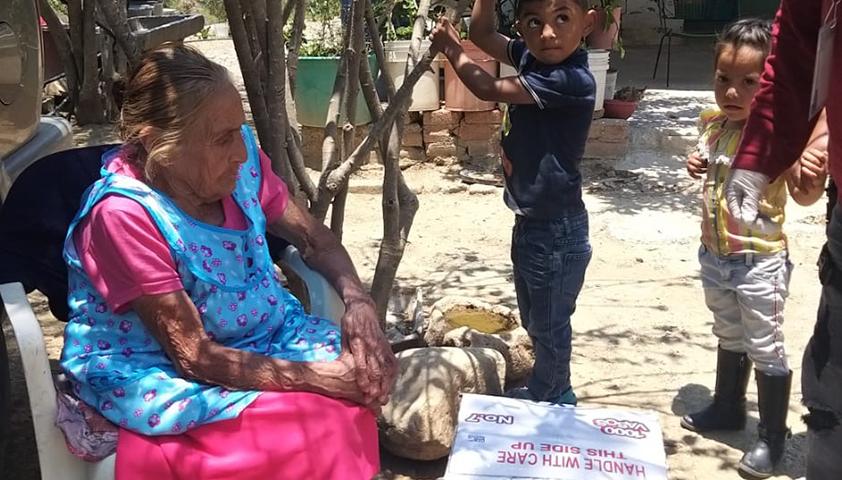 Distributing food in Mexico