Japan
Recycling paints
Nippe Home Products Co., Ltd. (Headquarters: Shinagawa-ku, Tokyo; President: Kazuo Yamaguchi), a group company of Nippon Paint Holdings Co., Ltd., which handles paint for house use, provides the paint developed for trial production to organizations engaged in social contribution activities without charge for their effective use.
This is an activity mainly with two goals of the SDGs: "11. Sustainable cities and communities" and "12. Responsible consumption and production."
Please visit the Nippe Home Products website for details.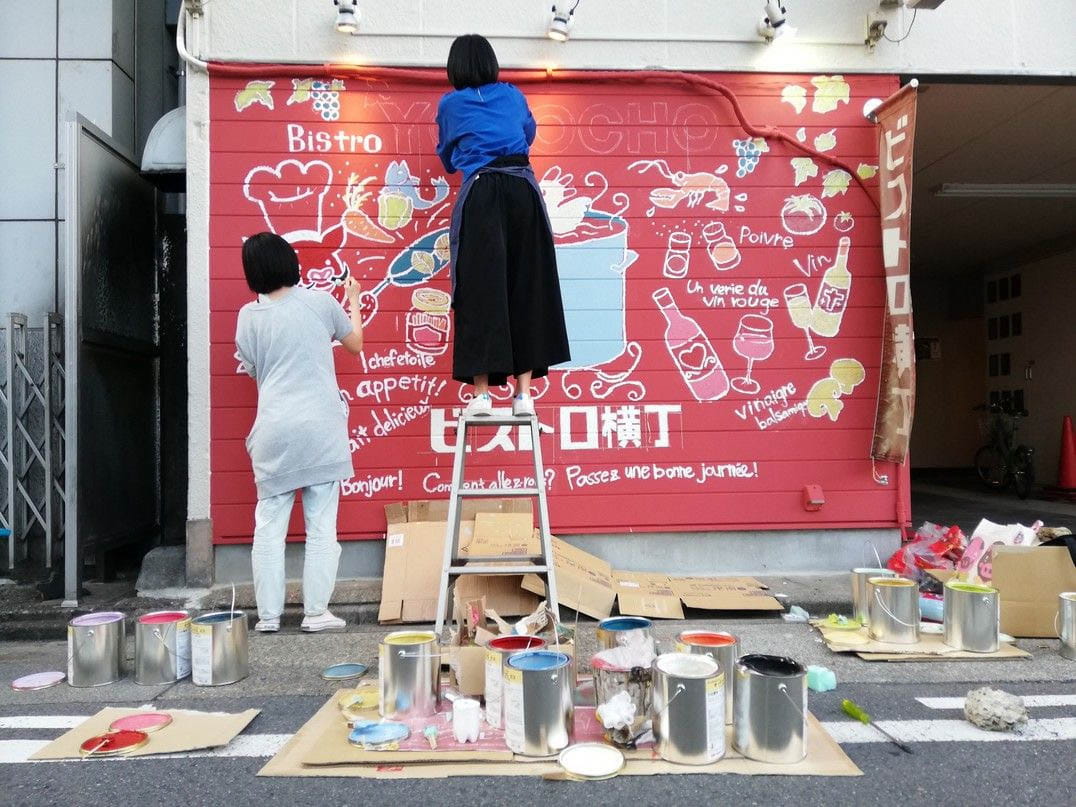 We provided paint for mural paintings aimed at revitalizing a restaurant area.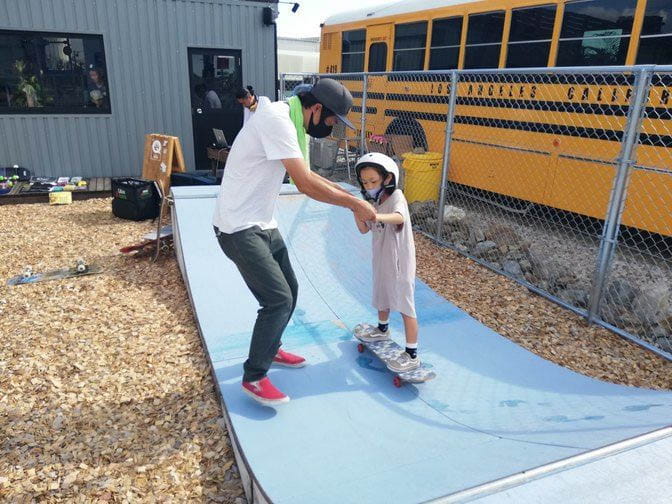 We provided paint for a skateboarding event.
Recycling Congratulatory Floral Arrangements
The head office of Nippon Paint Holdings in Tokyo outsources the collection of congratulatory floral arrangements received from business partners to Kyodo Gakusha, a social welfare organization located in Machida, Tokyo, for cultivation and reuse to connect people with the joy of flowers in bloom. Kyodo Gakusha is an organization that operates on the basic premise that persons with disabilities are not defined by their disability, but can live any way they choose with their own occupations. These flowers that bloom once again are sold or distributed to persons related to the facility through several routes, bringing joy to countless people.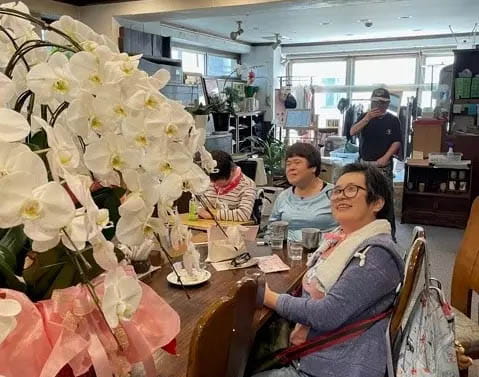 Familiar scene for people in the facility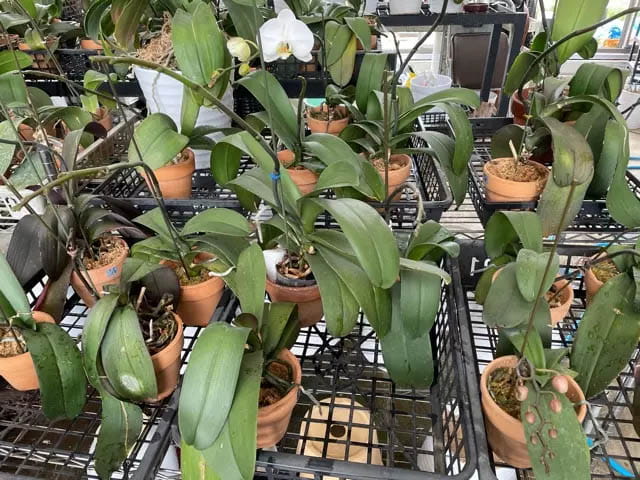 Cultivating flowers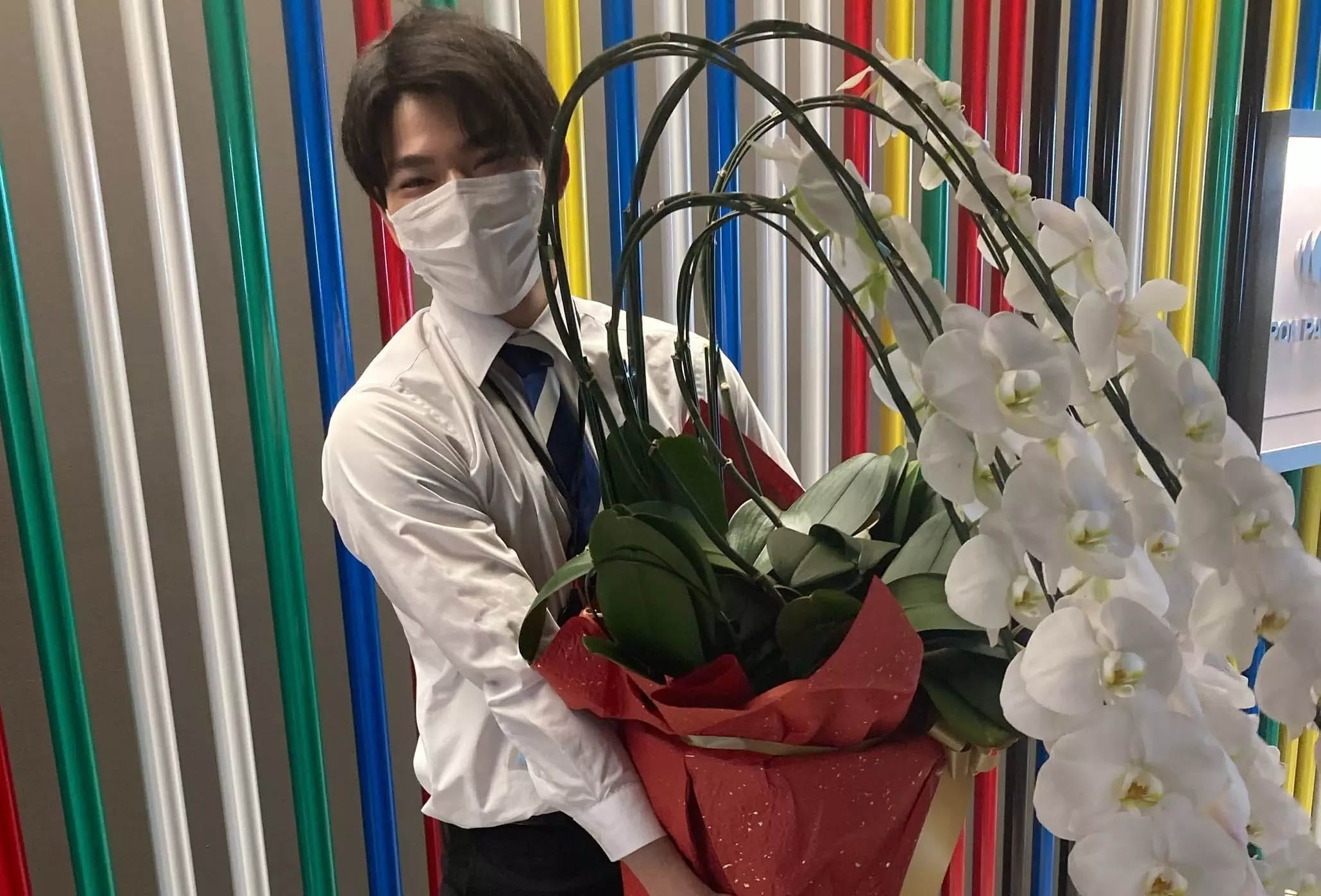 Employees helping to carry out flowers