Global

2022.07.21
The Profound World of Paints for Rolling Stocks
#Industrial coatings
#Products・Businesses
#Global
Traveling by rail offers a unique opportunity to relax and thoroughly enjoy the passing scenery. There seem to have recently been more people whose purpose of their journeys is the train ride itself. This article introduces you to the world of paints that support rolling stocks in adorning such journeys.

Featured today is the Sightseeing Limited Express AONIYOSHI, launched by Kintetsu Railway on April 29, 2022, connecting Osaka, Nara, and Kyoto in Japan. (Official website: https://www.kintetsu.co.jp/foreign/english/aoniyoshi/)
The train's vehicles are treated with a metallic paint coating of shitan-iro*1, or rosewood color, which was recognized as the most noble color in the Heijokyo era of the 8th century and has been created*2 this time by Nippon Paint Industrial Coatings Co., Ltd. for this particular train.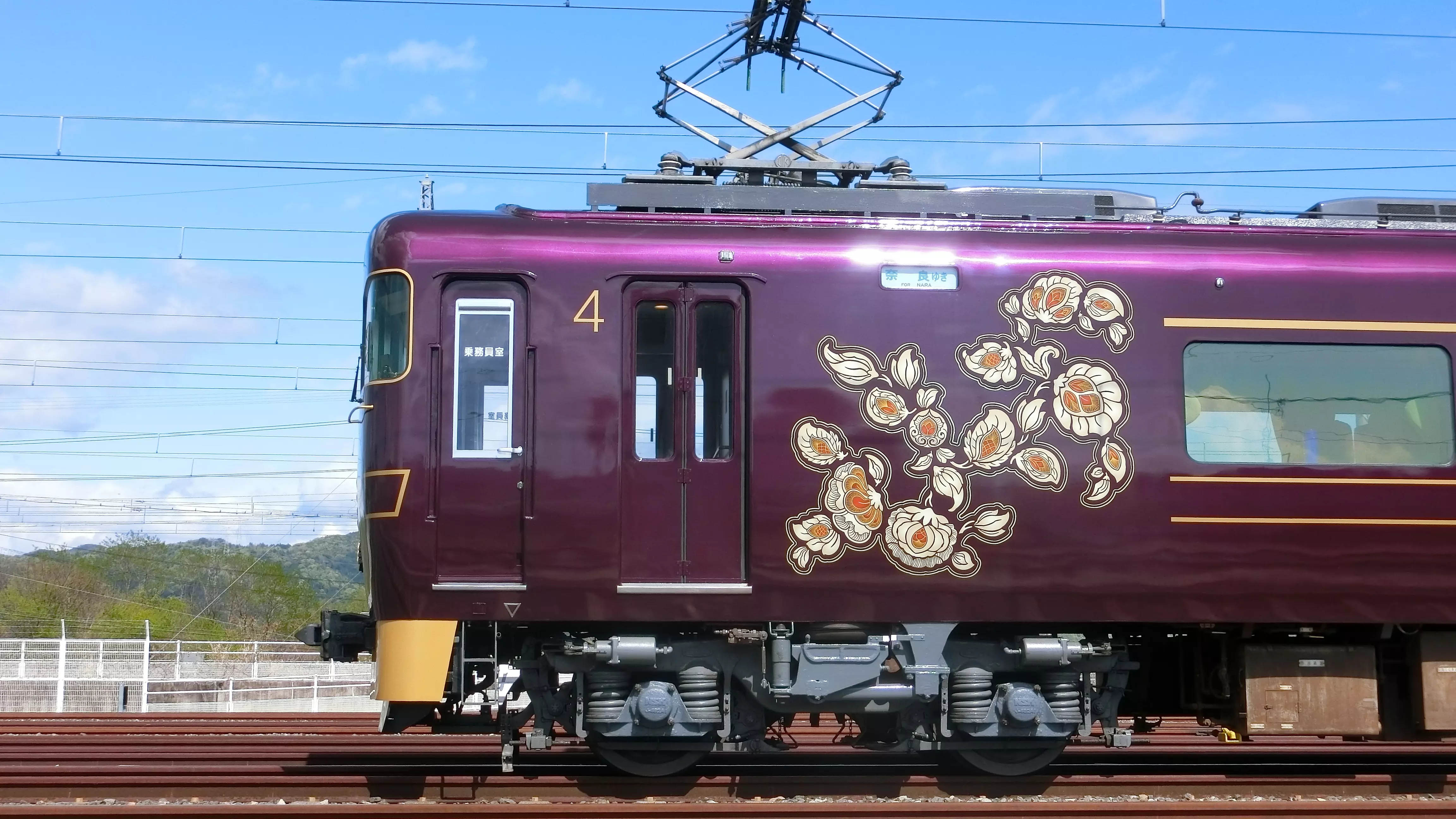 Sightseeing Limited Express AONIYOSHI (Photo courtesy of Kintetsu Railway Co., Ltd.)
Roles That Paints Play in Rolling Stocks
Paints perform two functions in rolling stocks ― aesthetics to make the vehicles beautiful and captivating and protection to guard them from the harsh external environment. Paint colors lend brilliance, luster, smoothness, patterns and other effects to the vehicles, thereby enhancing their design qualities, bringing out their individuality, and giving an added grace to the landscape. In addition, coating the vehicles with paints has the important role of protecting them from daylight, storm, dust, etc. through all seasons, from hot and humid summer to intensely cold winter.
Creating a Paint Color for Sightseeing Limited Express AONIYOSHI
AONIYOSHI is a poetic epithet associated with Nara. Drawing inspiration from the beauty of Japan's ancient capital, the new limited express was named so. The vehicles bear a design that represents the beauty and nobility of wa—Japanese culture—offered by Nara. Our efforts to create a paint color for the vehicles were based on the theme of "ancient" purple with a history dating back 1,300 years, resulting in devising a paint with the color tone of rosewood metallic. Creating paint colors for vehicles requires us to achieve the following three solutions.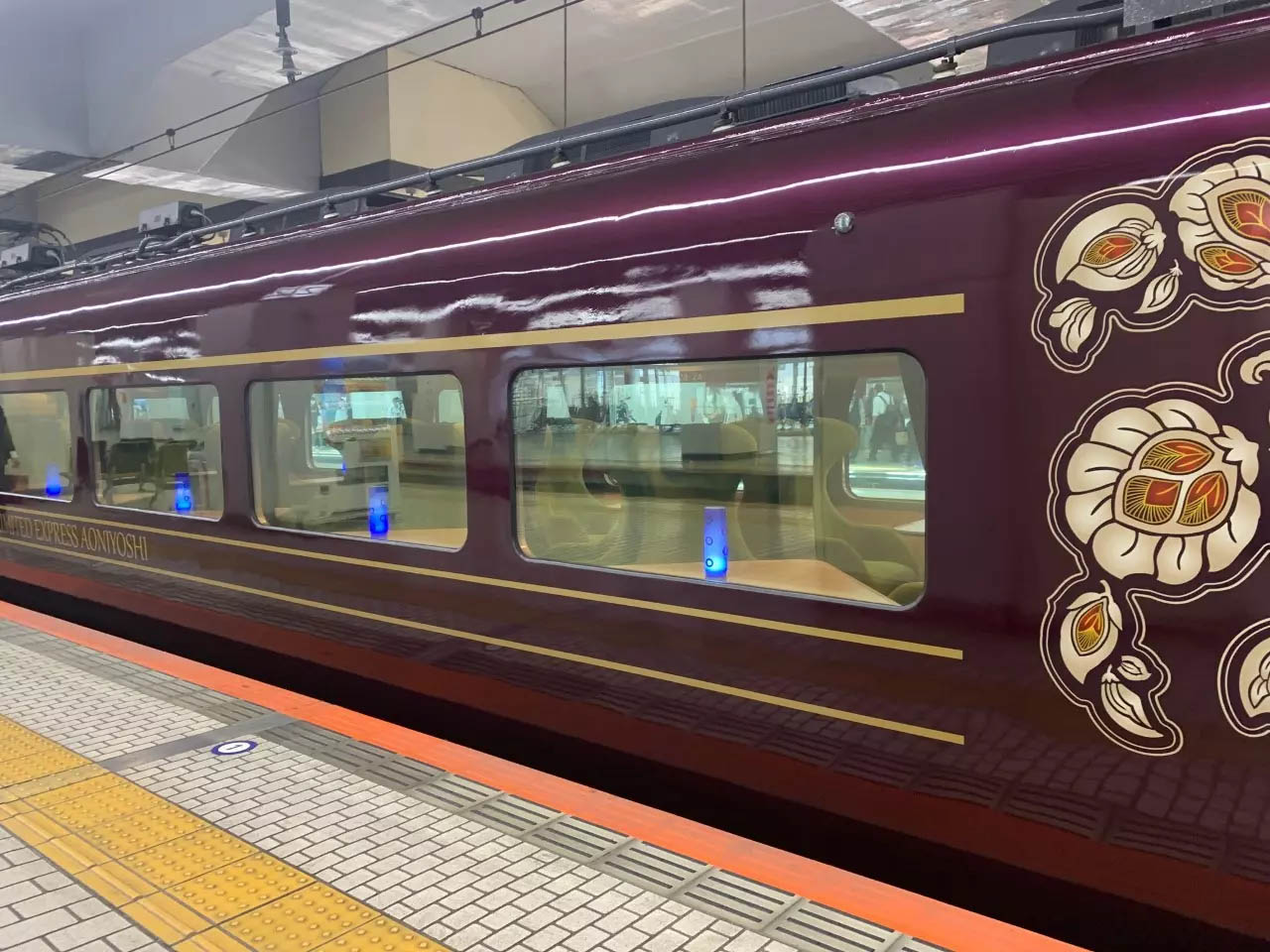 Rosewood metallic (Photo courtesy of Kintetsu Railway Co., Ltd.)
①Design qualities that enhance the value of vehicles
AONIYOSHI's purple is based on a metallic color, as seen in the recent trends of increasingly adopting metallic colors on rolling stocks. Focusing on enabling an adopted color, as a symbol of Kintetsu sightseeing limited express service, to blend in with the areas and scenery the train runs through and achieving the reproducibility of the unique color, we improve its design qualities. The rosewood-color metallic paint whose color we have created this time looks like a different color depending on the viewing angle and how daylight shines on it. It looks reddish purple when the light shines on it and bluish purple in the shade. Changes in the color and expression emanated by the vehicle body produce an effect that allows us to feel the eternal flow of history.
②Durability and safety
Steel panels that constitute the exterior of vehicles will, as they are, become rusty through being exposed to water content in the air or rain or otherwise open to the outside air. However, coating them with paints inhibits rust formation. Paint coatings are also intended for protection against damage, such as scratches due to dust and salt-air damage. Accordingly, coatings are applied in many layers―primer, intermediate, and top coat.
When it comes to long-distance or high-speed trains, their vehicles are more susceptible to wind pressure, rain, and other external factors. In this regard, it is important in coating applications to ensure a long-lasting adherence of paints to surfaces to resist their removal. Coating technologies that realize such adherence are indeed the know-how our company has built up over many years in the field of paints for vehicles.
With a view to ensuring that paint coatings retain their quality over a long period of time and possess durability, we repeat safety tests many times, thereby improving their performance.
③Reproducibility of vehicle body colors
A paint coating is manually performed over vehicles using an air sprayer at a film thickness of 30 to 60 microns. Spray paint coating requires advanced technical skills of painting a large area evenly while recognizing the subtle color tone of a metallic color. We therefore provide our staff with technical training to raise the level of their finishing skills.
It is also important to develop paints that realize coatings of the intended color without being affected by the level of the skills of coating operators or coating application environment. In developing paints, we indeed tax our ingenuity in selecting and formulating radiant materials that constitute metallic colors in pursuit of uniformity of color expressions regardless of who applies the coatings, thereby stably achieving the intended hue and light reflection.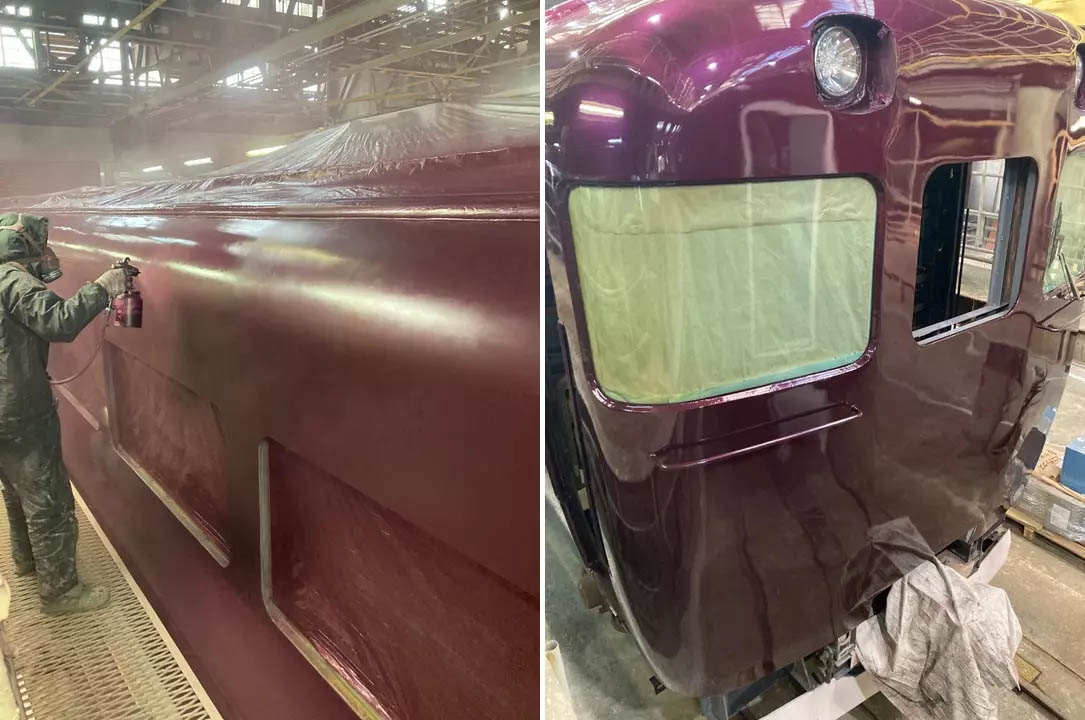 An operator applying a coating
Developing a Paint through Effective Teamwork
When developing a paint for rolling stocks, our staff from production, engineering, sales and design teams, joined by a partner railway company, work as one in their effort, which covers a period of more than one year. This time, until reaching the last phase of the project, where the train has started its service with the developed paint being coated on its actual vehicles, project members from both parties worked hard in making sure that the color will be cherished by passengers and engraved on their hearts as fond memories of their journeys. With such commitment, the Kintetsu Sightseeing Limited Express AONIYOSHI has finally been given a start in life. It would be our great pleasure if you could feel even a touch of the world of paints when coming across or riding the train.
A comment of a project member from the Technical Supervision Division Planning Department Railway Headquarters, Kintetsu Railway Co., Ltd.

"The first-ever sightseeing train to Nara from Osaka and Kyoto, AONIYOSHI was designed with patterns and a color scheme inspired by the traditional pattern used on the treasures of the Shosoin Repository so that passengers can feel a true Nara atmosphere from the moment they board the train.
Metallic paints, like the one used on this train's vehicle body, pose difficulty in achieving color reproducibility, making it important to develop a paint itself that enables coating without mottling as well as the skills of paint coating operators. We then apply sample colors to the actual vehicles and make adjustments over and over again tenaciously. Giving off a superb color and radiance, the paint adopted on AONIYOSHI through this process became convincing enough to be unanimously approved by all members involved.
We have indeed received feedback from many customers that the metallic vehicle body is the most radiant one ever to appear, whether it is in the open air with daylight on it or at a station underground, and in that it is beautiful.
We hope many customers will enjoy AONIYOSHI's beautiful vehicle body and carefully designed interior, as well as the landscape seen from its windows."
In addition to rosewood metallic on the Sightseeing Limited Express AONIYOSHI, Nippon Paint and Kintetsu Railway have worked together to develop some other colors―metallic red, woven by a deep red and amber color, on HINOTORI Limited Express between Osaka-Namba and Kintetsu-Nagoya and lacquer metallic in the motif of the color of lacquer on RAKU train dedicated to groups. (Photo courtesy of Kintetsu Railway Co., Ltd.)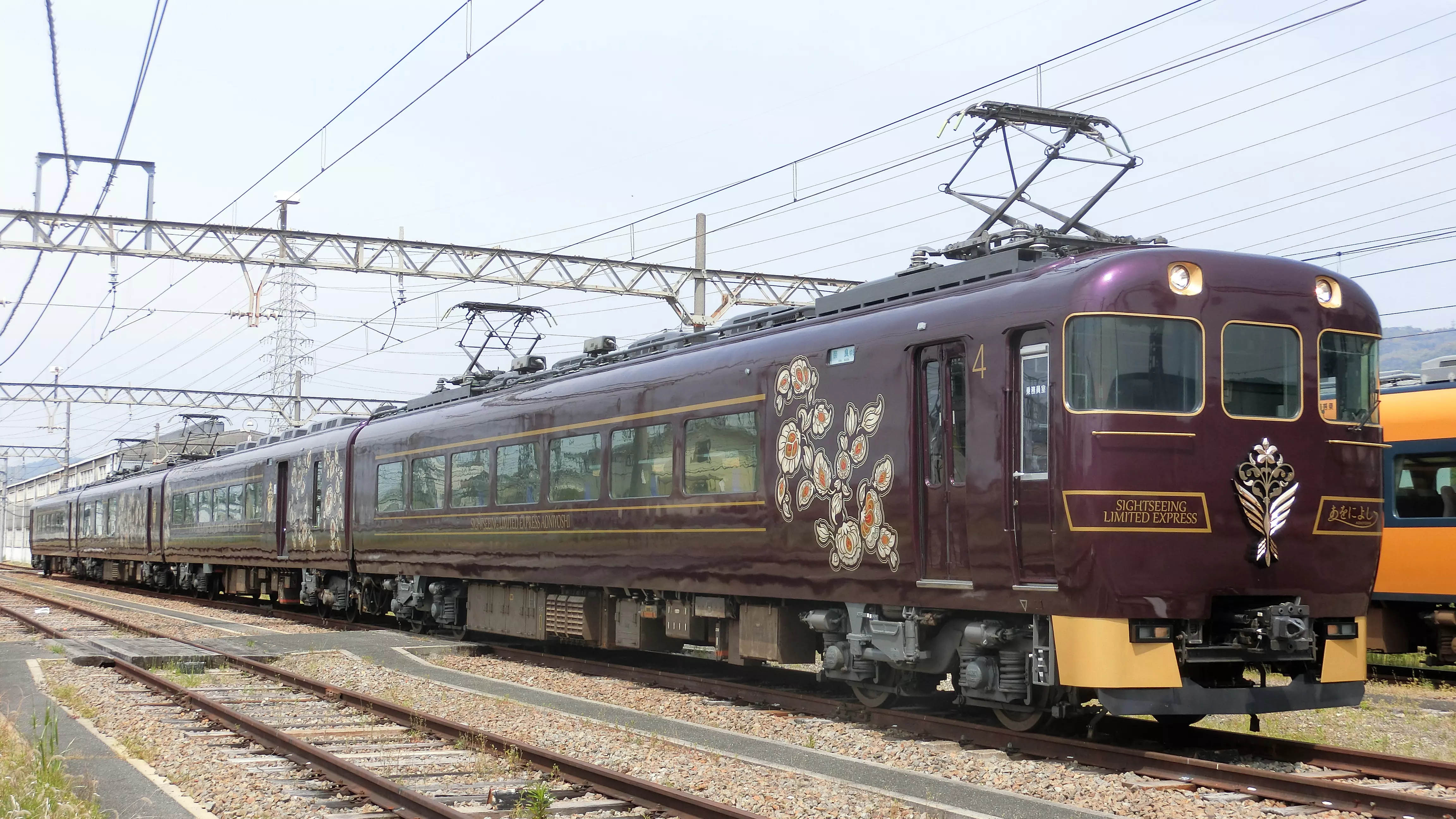 Sightseeing Limited Express AONIYOSHI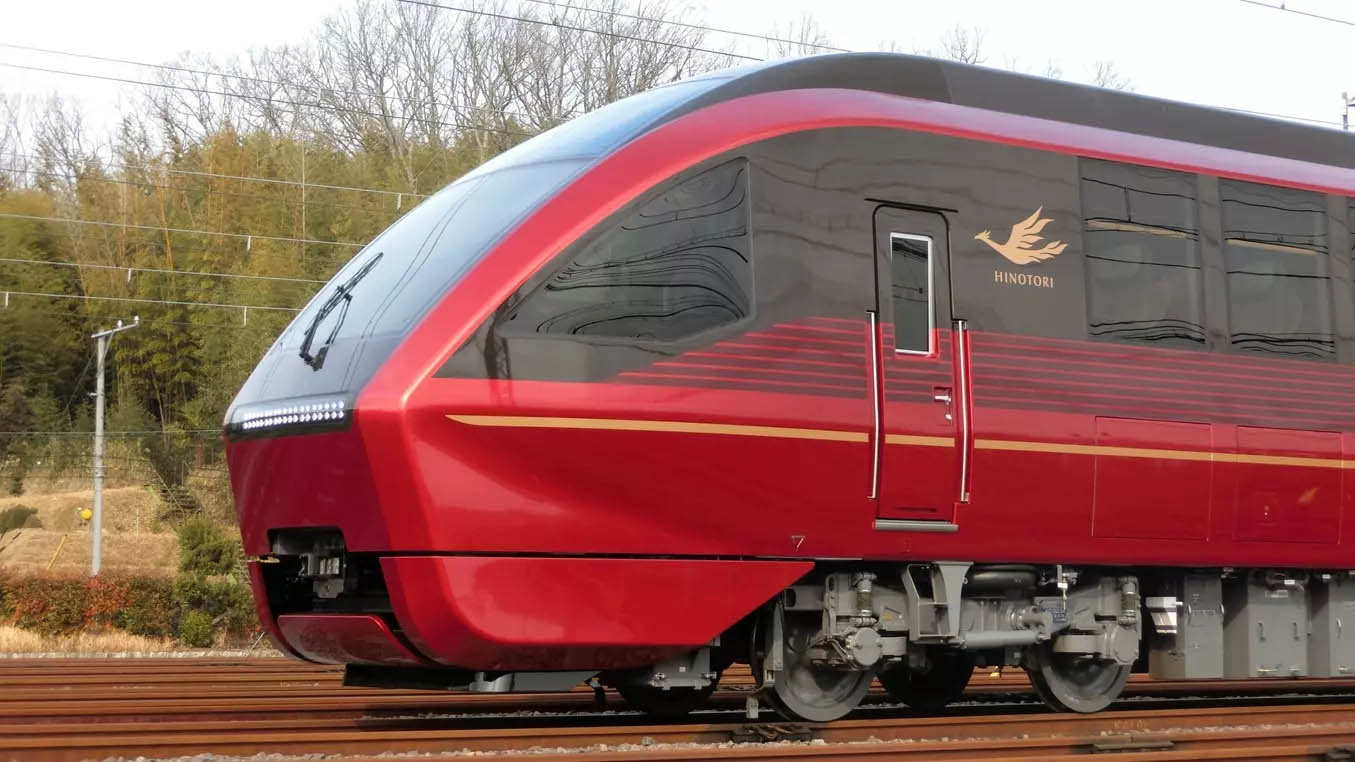 HINOTORI Limited Express between Osaka-Namba and Kintetsu-Nagoya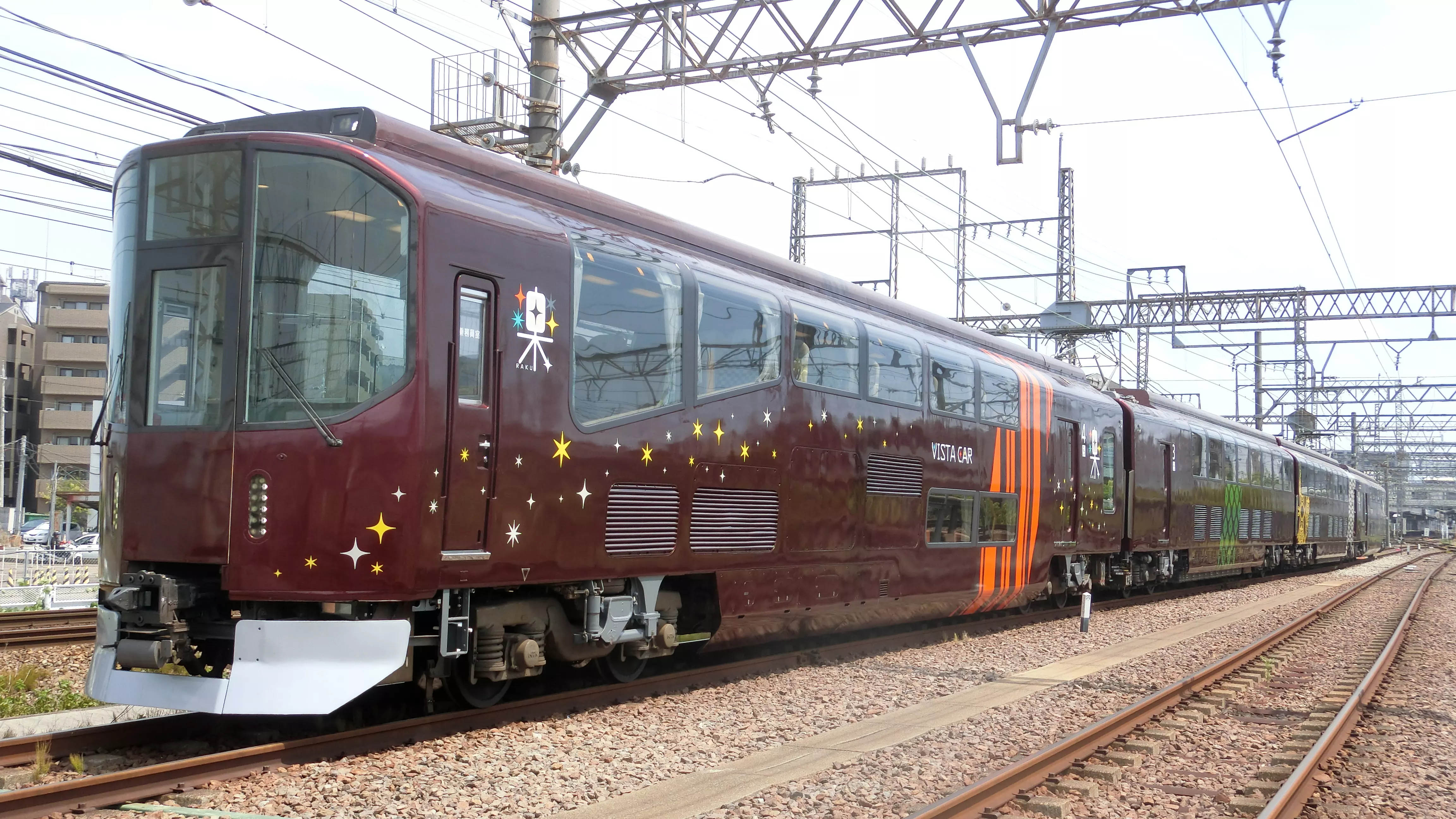 RAKU train dedicated to groups
As a paint manufacturer, we will continue to aim at ensuring product quality that allows customers to use our products with satisfaction and at further improving design qualities. We also continue to be committed to enhancing durability so as to retain aesthetics over a long period of time, developing eco-friendly paints, and working together with railway companies in creating landscapes with charms added by train vehicles.
Website of Nippon Paint Industrial Coatings Co., Ltd.
https://nipponpaint-industrial.com/en/