Company Information/Management

2020.05.08
Our Response to the Coronavirus Outbreak
#news release
#Company Information・Management
In response to the coronavirus outbreak, Nippon Paint Holdings Group (NPHD) is implementing appropriate measures based on the business continuity plan (BCP), with the highest priority placed on the safety of its employees, in accordance with the guidelines established by the governments of various countries and organizations concerned. The NPHD Group will fulfill its social responsibility of continuously supplying Nippon Paint products that serve a critical role in supporting the maintenance of social infrastructure and industries. Based on its experience of overcoming difficulties many times over the course of its almost 140 years of history, NPHD will meet the needs of its customers and employees, as well as society, to practice "Mutual prosperity" stated in the Management Philosophy.
President's Message
The first basic policy is aimed to ensure the health and safety of employees and their families around the world. To this end, all our group companies globally are implementing thorough infection control measures according to the guidelines established by local governments and medical institutions of various countries, such as adopting teleworking, staggered commuting for employees and flexible work hours, ensuring social distance, wearing masks, washing hands and sterilizing, etc.

Regarding the second basic policy, as announced in the news release on April 10, 2010 (click the link for the details), NPHD secured commitment lines (borrowing facility) of 180 billion JPY and borrowed funds of 20 billion JPY from financial institutions. On April 28, we additionally took out a borrowing of 30 billion JPY from a government-affiliated financial institution. NPHD already has more than 100 billion JPY of liquidity on hand. On top of this, we have obtained sufficient funds to ensure business continuity and further prepare for the worst case scenario.

Regarding the third basic policy, BCP, Nippon Paint products are regarded as critical for supporting the maintenance of social infrastructure and industries, and therefore we have a social responsibility to continuously supply our products. For instance, our product range includes "Perfect Interior Air Clean", a product with antibacterial and antivirus features. This product is safe for use at hospitals, schools, special nursing facilities, and self-isolation facilities for patients with mild symptoms of coronavirus. We will secure our product supply and supply chains by taking thorough infection control measures to fulfill our responsibility for supplying products to customers as in the norm. In addition, we will strive to overcome the global social challenge of preventing the coronavirus infection through technological development with our engineers.

NPHD is also promoting ESG activities by utilizing the Group's global network, such as importing masks, etc., which are currently not easily available in Japan, for the delivery to medical institutions. In order to prevent the collapse of medical services, we will continue to make the best contribution we can.

NPHD, in the course of its 139 years of history, has overcome critical situations, such as natural disasters and wars. I believe what made it possible was our constant efforts to appropriately grasp changes in business environment and social issues which we are required to address, promptly develop systems to respond thereto, and take bold responsive measures.

Acknowledging concerns over a prolonged coronavirus effect, NPHD will step up its contribution to society and continue to move our business activities forward by focusing not only on business as usual but also on new development of paint and coatings technologies which enables new products and services. While ensuring BCP, we will continue to conduct ESG-oriented support activities to the extent possible. I very much appreciate your continued support and patronage.
Masaaki Tanaka
Chairman, President & CEO
List of relevant news releases
Please see the link below for the latest information about our response to the coronavirus outbreak.
Our contribution to society
With our history that Founder Jujiro Moteki worked on Japan's first development of zinc oxide to help people suffering from lead poisoning as a starting point, NPHD is working together with societies to come up with solutions, and conducting support activities to bring colors, comfort, and safety & security to everyday life by mobilizing the Group's capabilities and resources worldwide.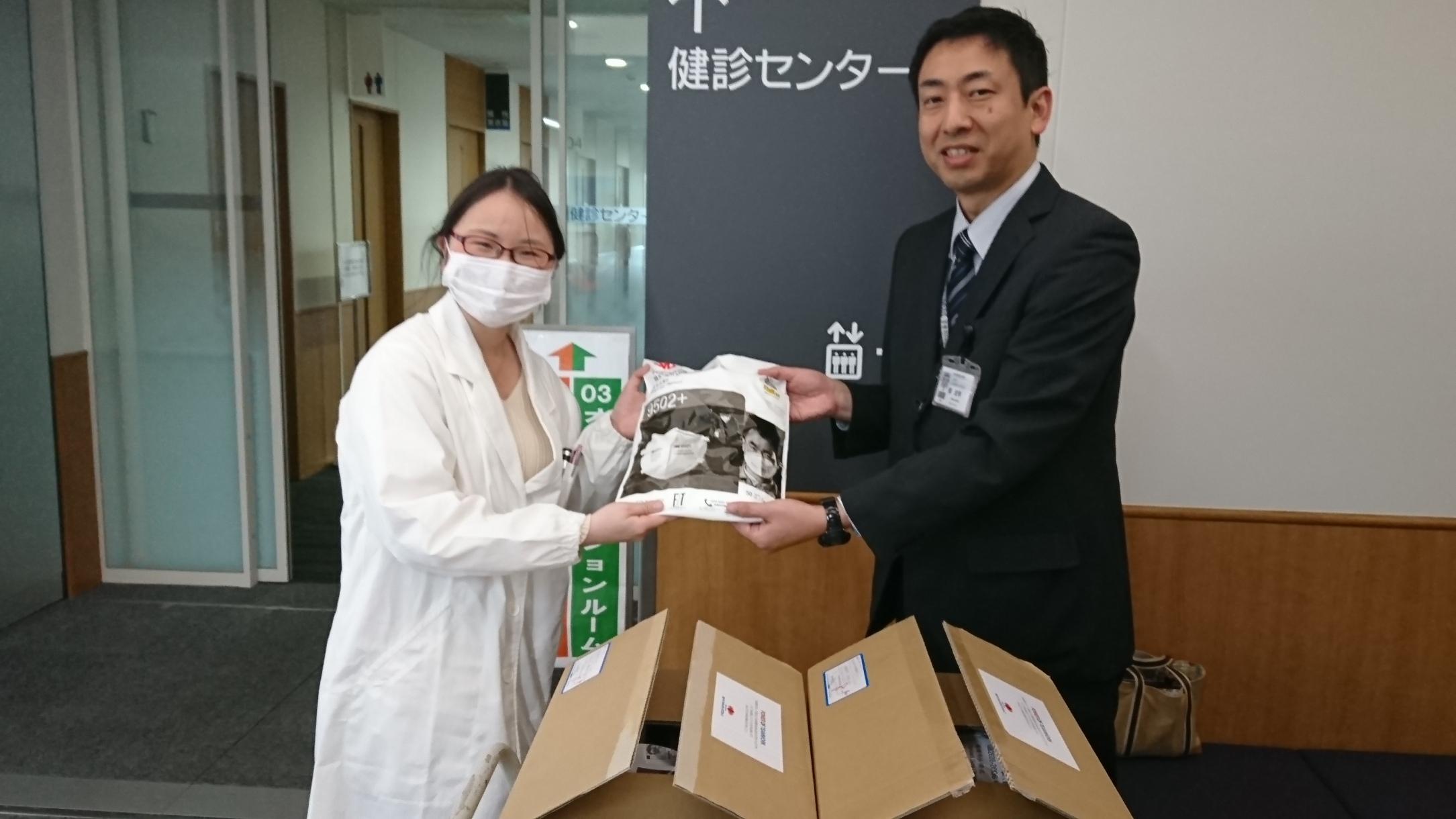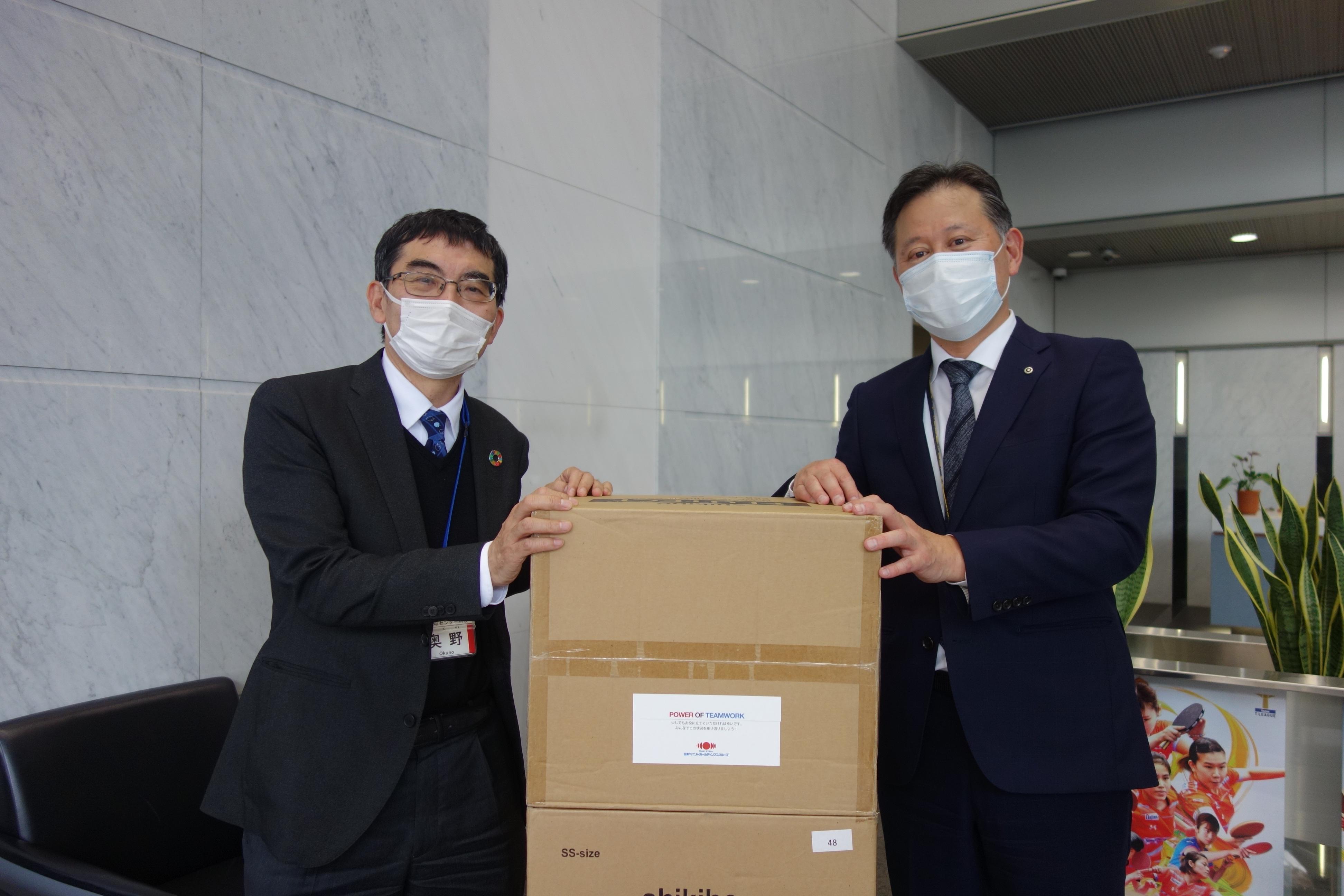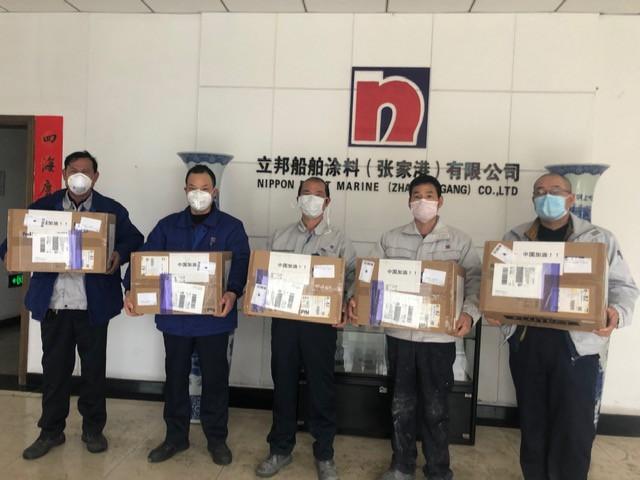 June 03, 2020: NPHD Makes Additional Donation of Medical Masks and Antiseptic Solutions (Click here for more information)

April 16, 2020: NPHD Donates Medical Masks to Medical Institutions in Japan and Children's Masks to Kita-ku, Osaka City

April 13, 2020: Called for donations from our employees and Nippon Paint Labor Union and contributed 762,924 JPY to The Japan Platform, a specified non-profit organization, as a relief fund for people affected by the coronavirus outbreak.

February 13, 2020: Decided to donate 1 million RMB each to the Red Cross Society of China and the Shanghai Red Cross Society, totaling 2 million RMB (approx. 32 million JPY).
NPHD shipped 40,000 masks and other relief supplies from Japan to China. In addition, our group companies, including Betek Boya (Turkey) and Nippon Paint India (India), have sent a total of more than 200,000 masks to our local subsidiaries in China. (Click here for more information)

January 31, 2020: NPHD Group shipped to local subsidiaries in China about 60,000 masks that were stored for use in the event of an emergency,

January 30, 2020: NP China, our local subsidiary in China, donated 2 million RMB (about 32 million JPY) on January 30 to support the activities of the Red Cross Society in XianNing, Hubei Province.
Ensuring the safety of employees
We are thoroughly implementing measures to prevent the coronavirus infection, such as adopting telecommuting, across the group companies worldwide to ensure health maintenance and safety of employees.
(Click here for the details.)
Supply system for the NPHD Group products
At this time of crisis, we will focus on grasping what our customers and business partners are troubled about to meet the needs and protecting our customers. We will fulfill our responsibility to provide our products to customers, while thoroughly taking measures to prevent the spread of coronavirus infection. If you encounter any problems, please contact our group companies.
Handling of antibacterial and antivirus products
We have available "Perfect Interior Air Clean" interior paint that reacts even to weak indoor lighting, induced by visible light responsive photocatalyst, to inhibit the reproduction of bacteria and virus.
※Antibacterial tests were performed using Staphylococcus aureus and antivirus tests using bacteriophage Qβ.
For more information, please visit the website of Nippon Paint Co., Ltd. (Japanese only)
https://www.nipponpaint.co.jp/biz1/building/products/prd_279.html

Handling of products for staying home
For customers who spend more time at home to prevent the spread of coronavirus infection, we have ideas to enjoy your time at home not as "home nesting" but "home decorating" with "STAY HOME & ENJOY PRINTING" as a theme. For more information, please visit the website of Nippe Home Products Co., Ltd. (Japanese only)
https://www.nippehome-online.jp/stayhome/