Research and Development

2020.09.27
Technology to design organic fine particles
We have developed organic nanoparticles whose dispersibility, refractive index, and other properties can be precisely controlled. These particles can be applied to various materials, including toners and paints. They contribute to improving safety and workability.
#Improving living standards
#New Normal
#Commercialized technologies
#Industrial coatings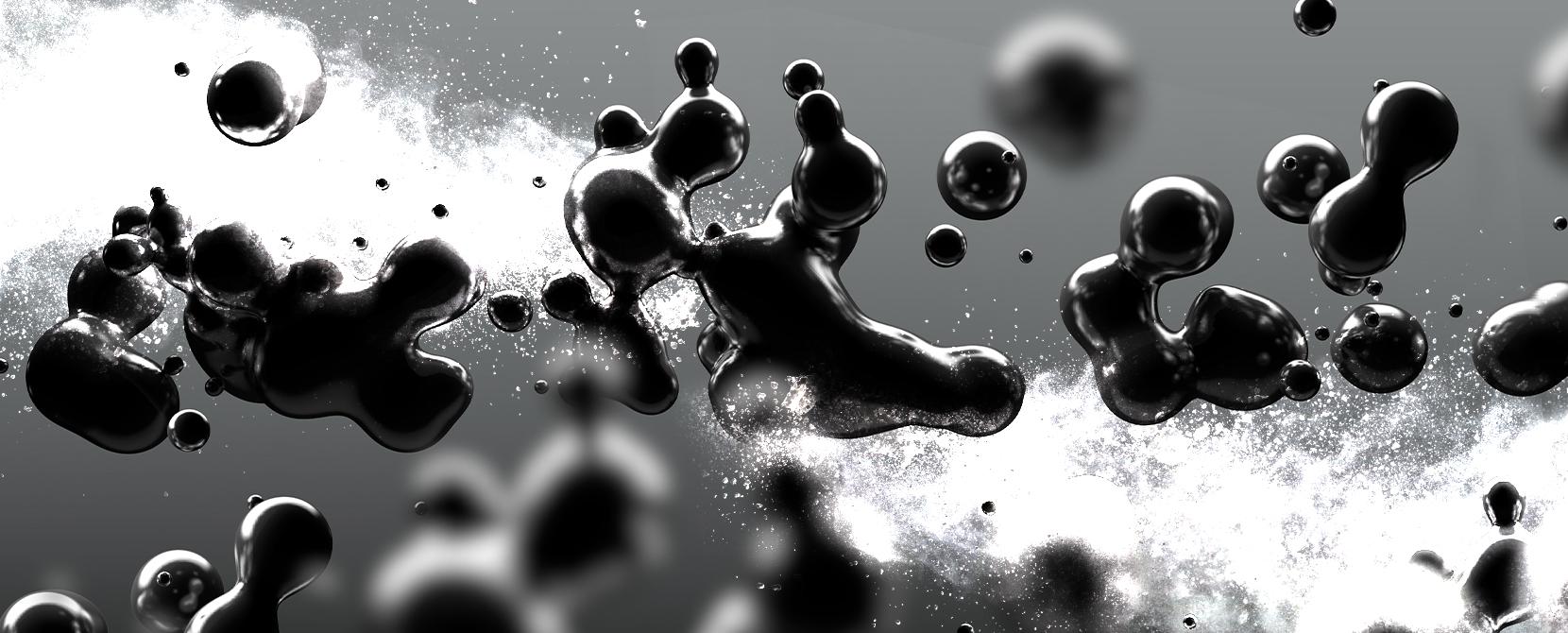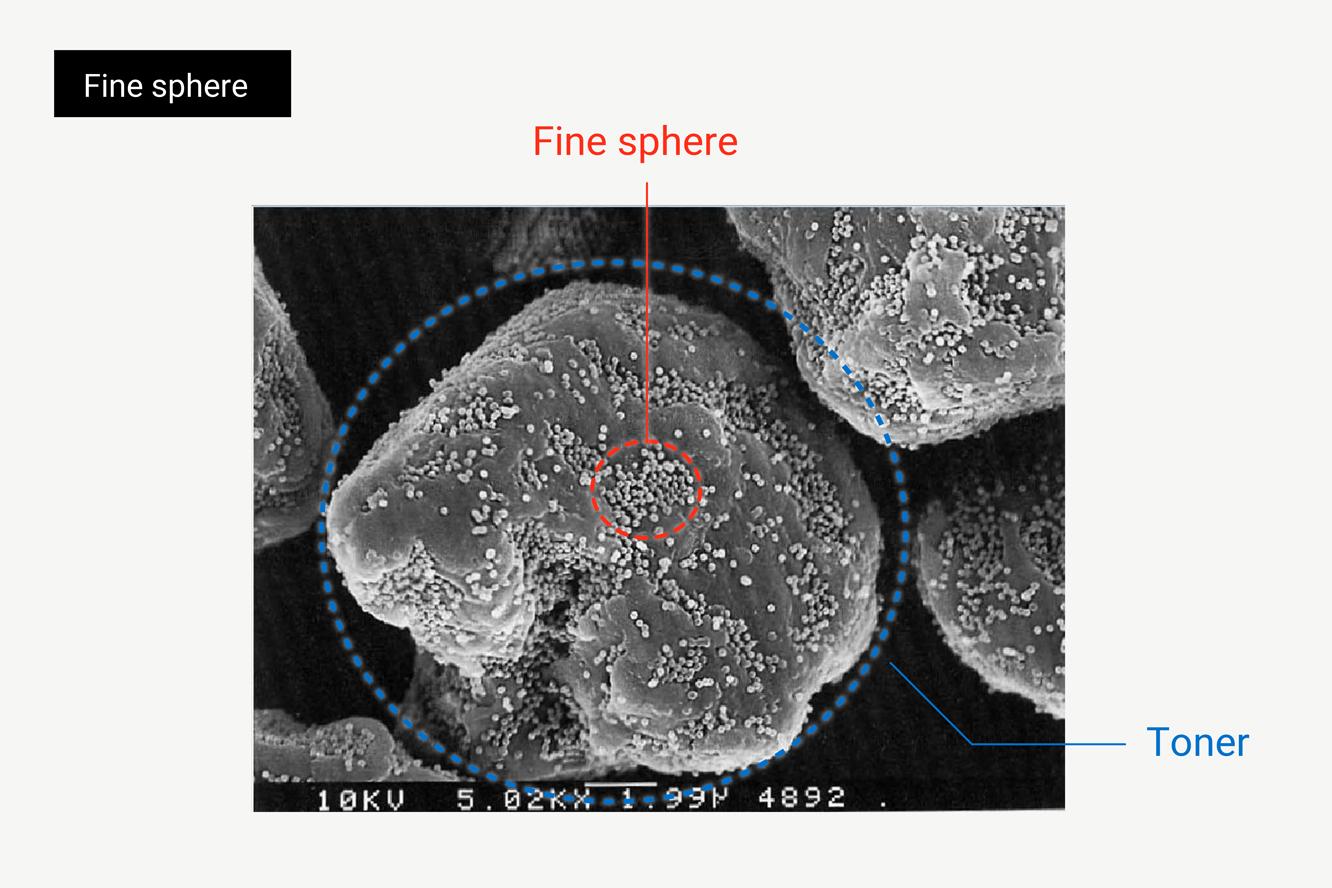 What is the technology to design organic fine particles?
Fine Sphere represents true spherical (styrene) acrylic resin fine particles developed by using resin synthesis technology. They are used for various types of function control, such as controlling charging of electrophotography toners and powder paints, forming rough surfaces on films, and controlling viscosity of liquids. These environmentally friendly products are offered in the form of water dispersions and powders (mean particle size: 50 nm to 1 μm).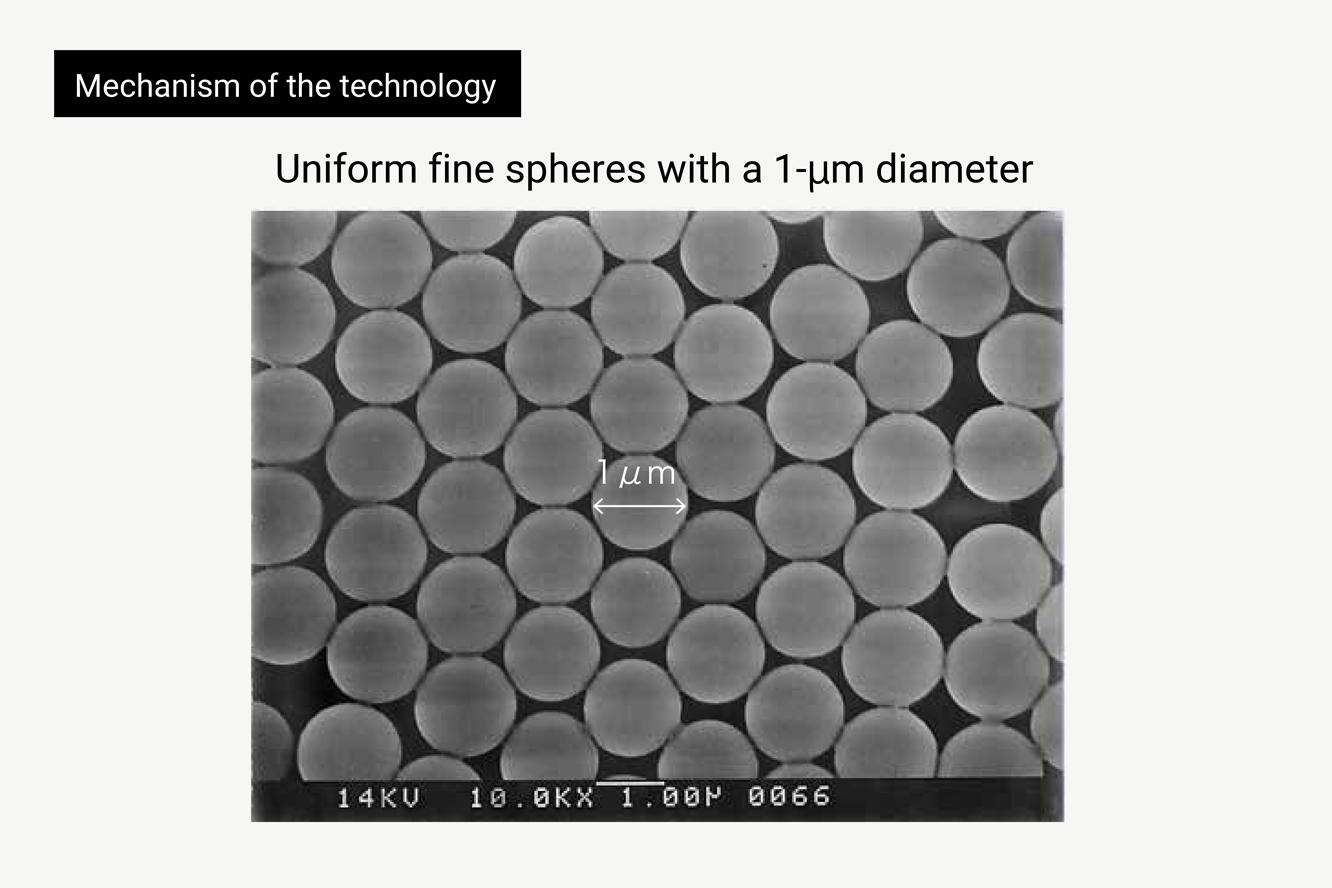 What are the key features of this technology?
Acrylic monomers emulsified in water are polymerized to synthesize fine acrylic resin particles whose particle size is relatively uniform.
It is also possible to control the physical properties, such as refractive index, hardness, and glass transition temperature, or to introduce functional groups to the particle surface and control dispersibility by using core-shell particles depending on the composition.
Contribution to solving social issues
The newly developed fine acrylic resin particles contribute to creating a more convenient and comfortable society by applying these particles to automotive, trade-use, and industrial coatings and other various products. Our acrylic resin fine particles can be used as powders and can be processed for water dispersions and other purposes. These particles can impart various functions. For example, they can be used to control charging and impart viscosity and thereby improve the product quality depending on the application.
We contribute to achieving new valuable innovation for the future.