Research and Development

2020.11.07
Technology to design suction-type adhesives
We have developed coating films that can be used repeatedly. The films can be attached and removed just like suction cups. The product contributes to saving labor and manpower required to replace interior wallpaper.
#Improving living standards
#Industrial coatings
#Commercialized technologies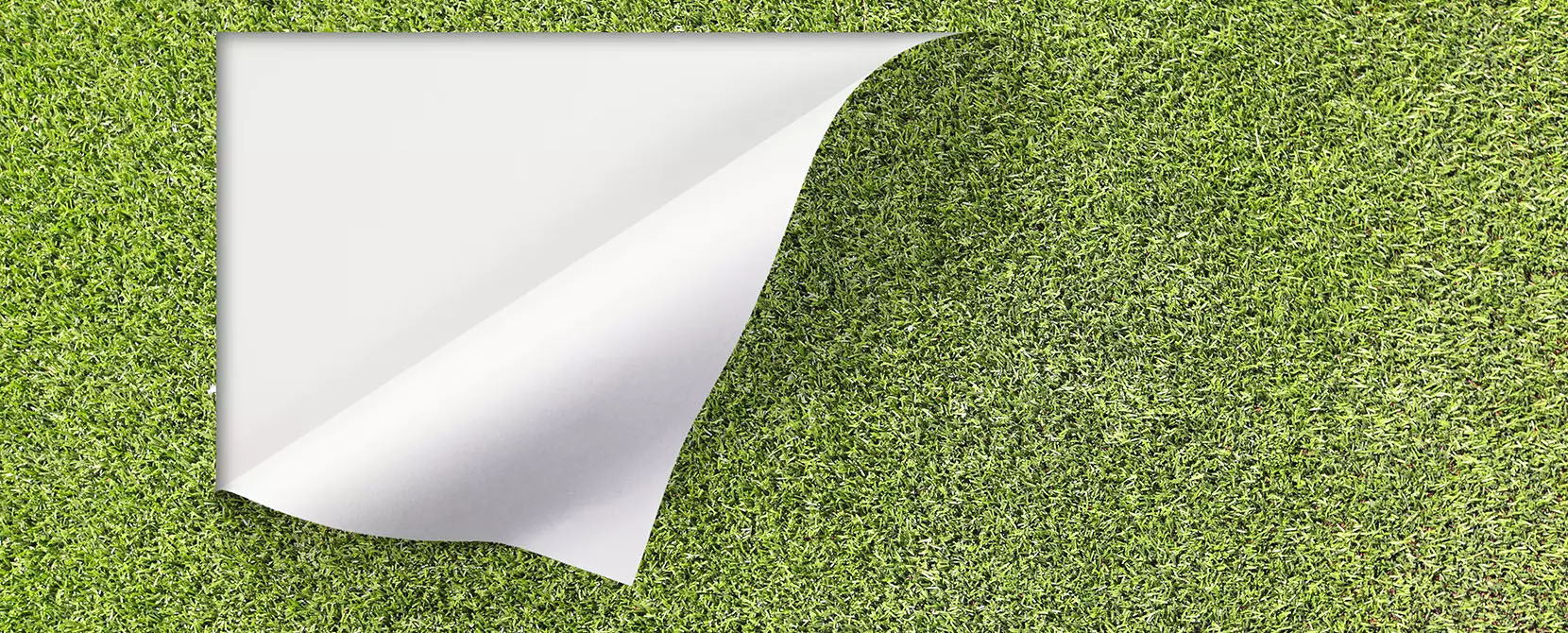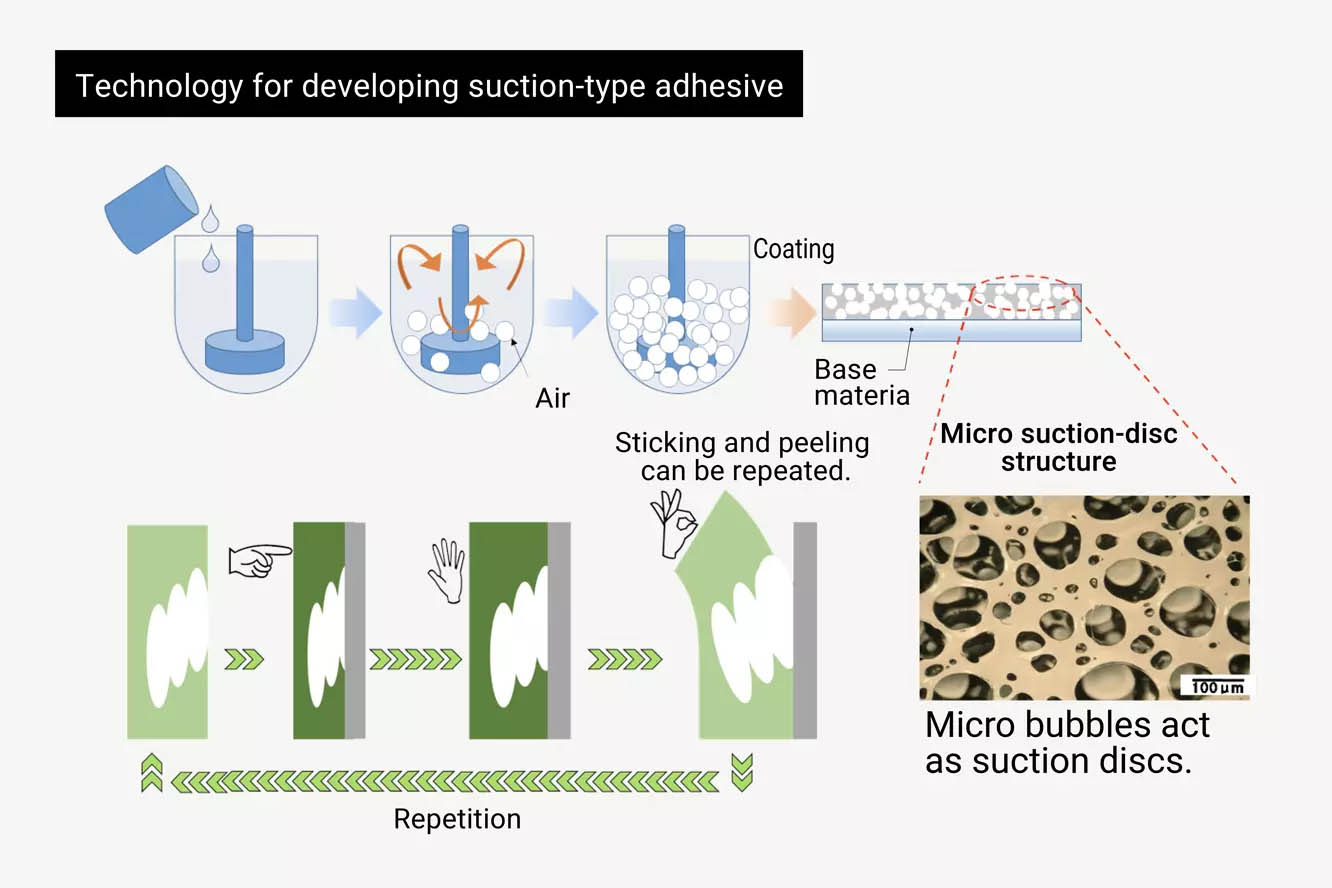 What is the technology to design suction-type adhesives?
We have developed a proprietary suction-type adhesive that demonstrates adhesive strength beyond a certain level even on rough surfaces and that can be removed without adhesive residue. This could not be achieved by conventional adhesives. A special technology is used to properly control the physical properties of films and stably contain a large amount of bubbles in the coating films. This has made it possible to form coating films that work just like suction cups.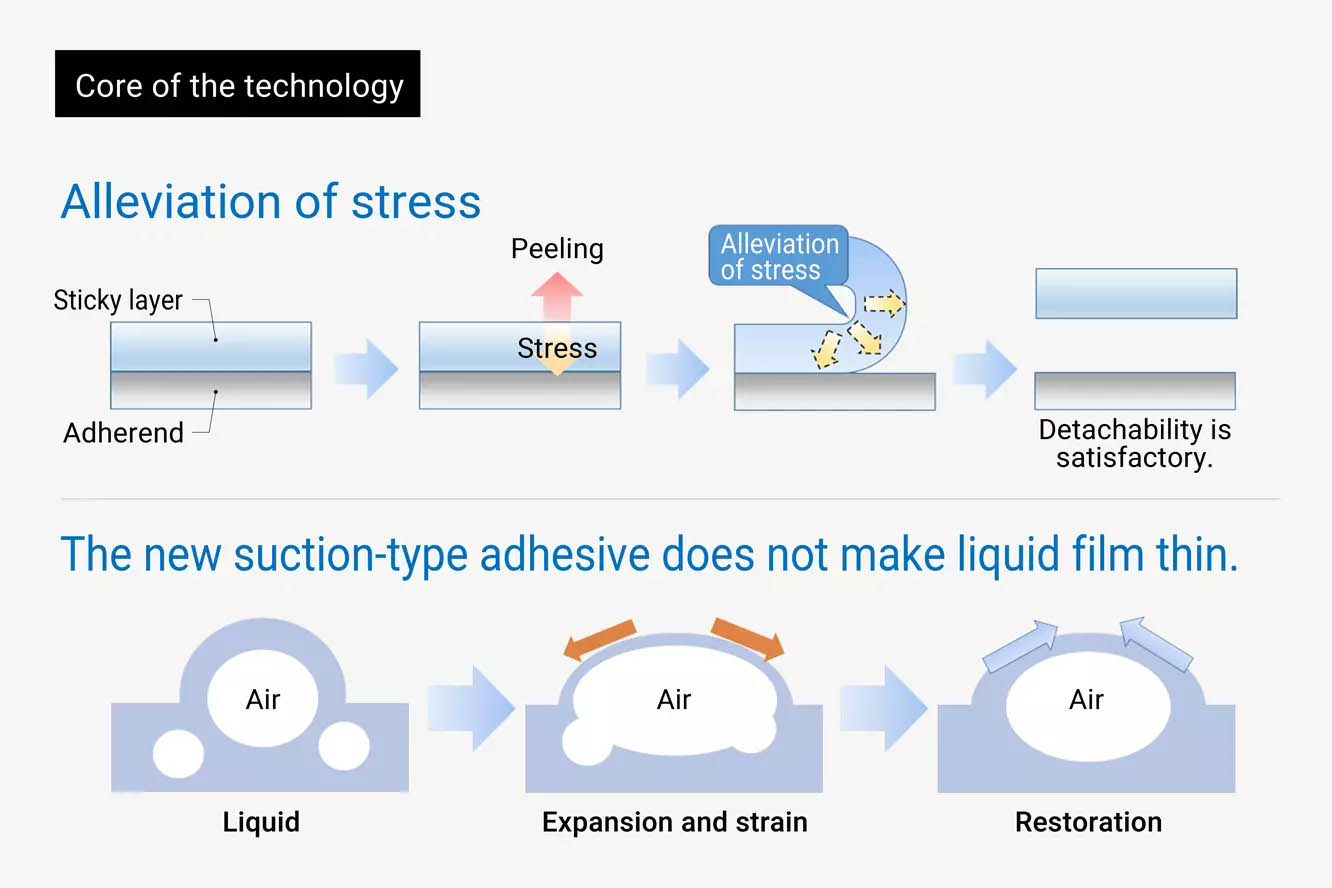 What are the key features of this technology?
The cores of the technology are the viscoelasticity control of the coating films and the technology to stabilize bubbles to achieve the suction mechanism.
・The physical properties of the coating films are characterized by both flexibility to ensure easy deformation and toughness to endure strain during removal.
・We focused on why bubbles pop and controlled the liquid properties to stabilize bubbles.
This has made it possible to industrially produce coating films that work just like suction cups.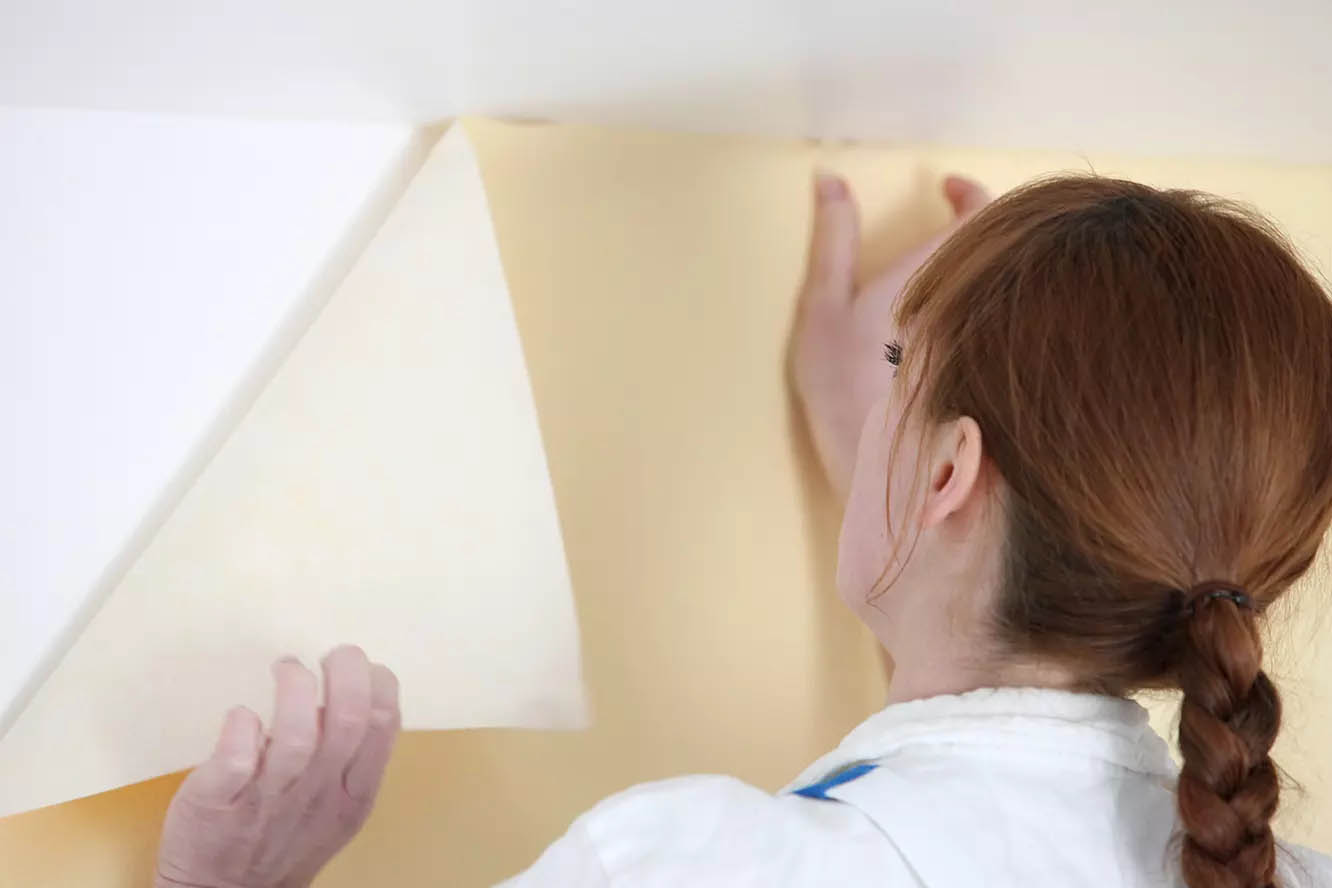 Contribution to solving social issues
In a society with a declining birthrate and an aging population, the number of wallpaper installers has been decreasing. It is required to save labor and manpower at construction sites. This technology enables repeated pasting and removal. The use of the adhesives for interior materials contributes to saving labor and manpower when hanging wallpaper for new construction, replacing wallpaper for renovation, or changing the interior design to meet the tenants' needs.