Research and Development

2020.12.16
E-coat (Electrodeposition Coating) Technology
This is derived from rust prevention technology that prevents corrosion of auto bodies. We have been working to further reduce the environmental impact, such as reducing social loss attributed to corrosion of steel and reducing heavy metal consumption.
#Resources and environment
#Commercialized technologies
#automobile
#Automotive coatings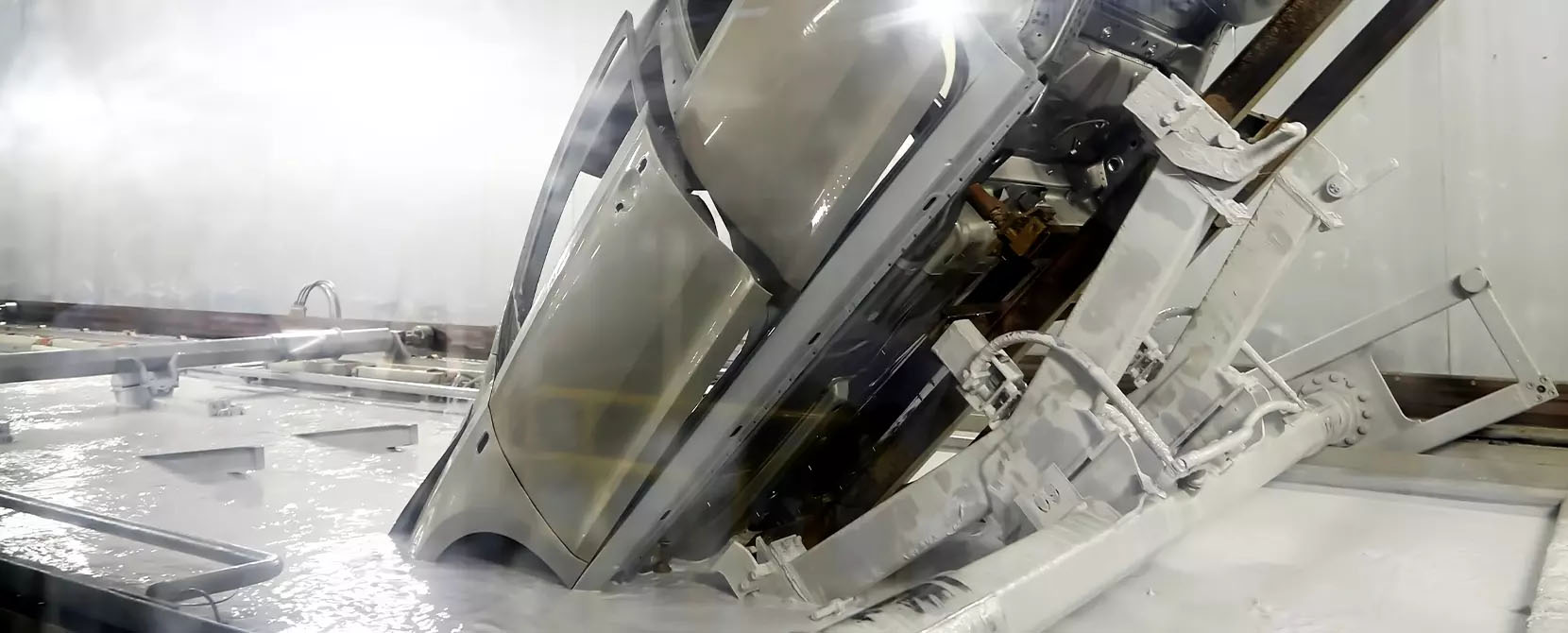 What is electrodeposition coating technology?
E-coat refers to a unique coating system in which an entire auto body is immersed in a large E-coat bath. A coating film that ensures rust prevention performance is formed both on the outer surface and the complicated internal structures of the auto body. An automotive coating film, which is 0.1 mm thick, consists of many layers. It has various functions, such as design performance for beautiful appearance, weather resistance performance, anti-chipping performance, and rust prevention performance. E-coat forms an undercoating film, whose thickness is only one-fifth of that of a human hair, to protect automobiles from rust.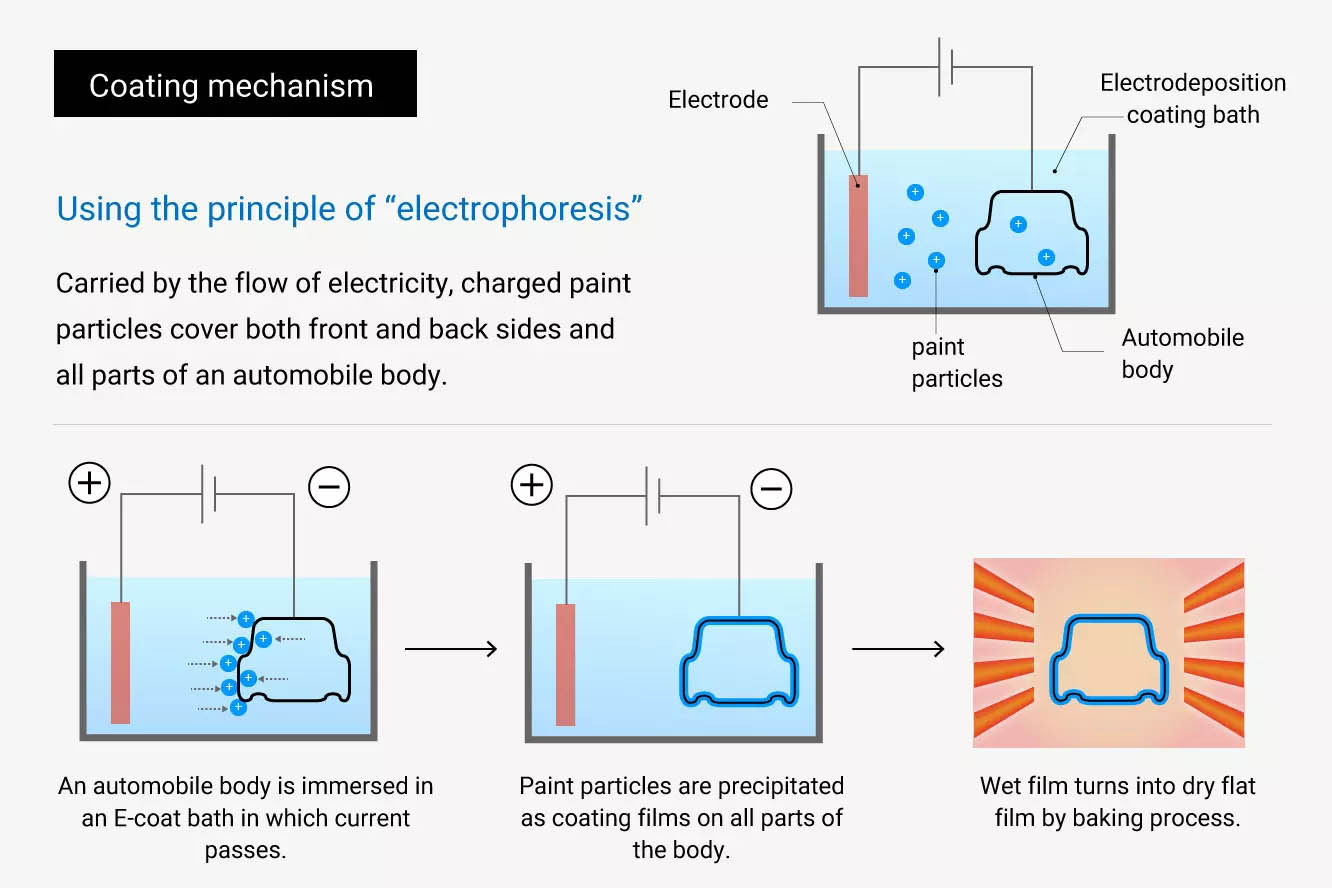 What are the key features of this technology?
"As the name indicates, E-coat forms a coating film by using electricity. It is far more efficient than spray coating. This is an eco-friendly coating technology that can use 95%* or more of paint used to form a coating film.
The paint particles are positively charged. A coating film can be deposited efficiently all over an auto body by charging electricity.

* The coating efficiency of general spray coating is 40 to 70%.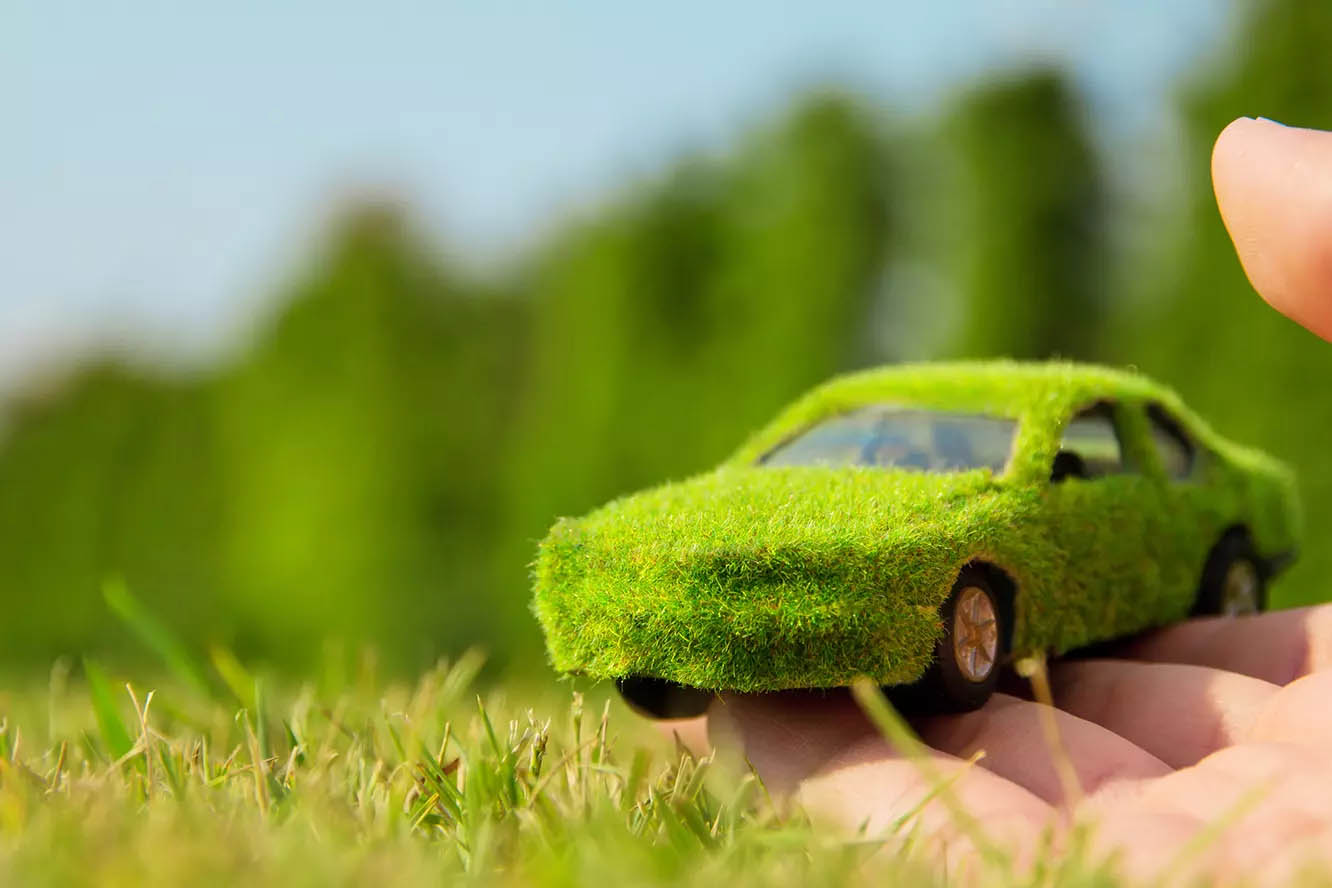 Contribution to solving social issues
✔ Improving rust prevention durability
✔ Eliminating environmental pollutants during recycling and scrapping
✔ Reducing CO2 emissions from automobile factories

 Recently, the service life of automobiles has been increasing. Accordingly, the required rust prevention durability has been increasing dramatically. It is also our important mission to develop high-performance and environmentally friendly paints to prevent the outflow of hazardous substances during recycling.  We have been working to develop high-performance and environmentally friendly E-coat, including low-temperature curing technology to help reduce the CO2 emissions from automobile factories operated by customers.