Research and Development

2020.09.27
Viscosity control technology for water-based paints that makes it possible to reduce the coating time
This is the technology to design water-based paints by applying viscosity control to promptly recover the paint viscosity, which decreases during spray coating, after coating. This enables recoating (continuous coating) without pre-drying and helps reduce the coating time (improve productivity). Thus, the technology contributes to improving the working environment by spreading the use of water-based paints.
#Resources and environment
#Safe people and operations
#Commercialized technologies
#car repair
#Automotive coatings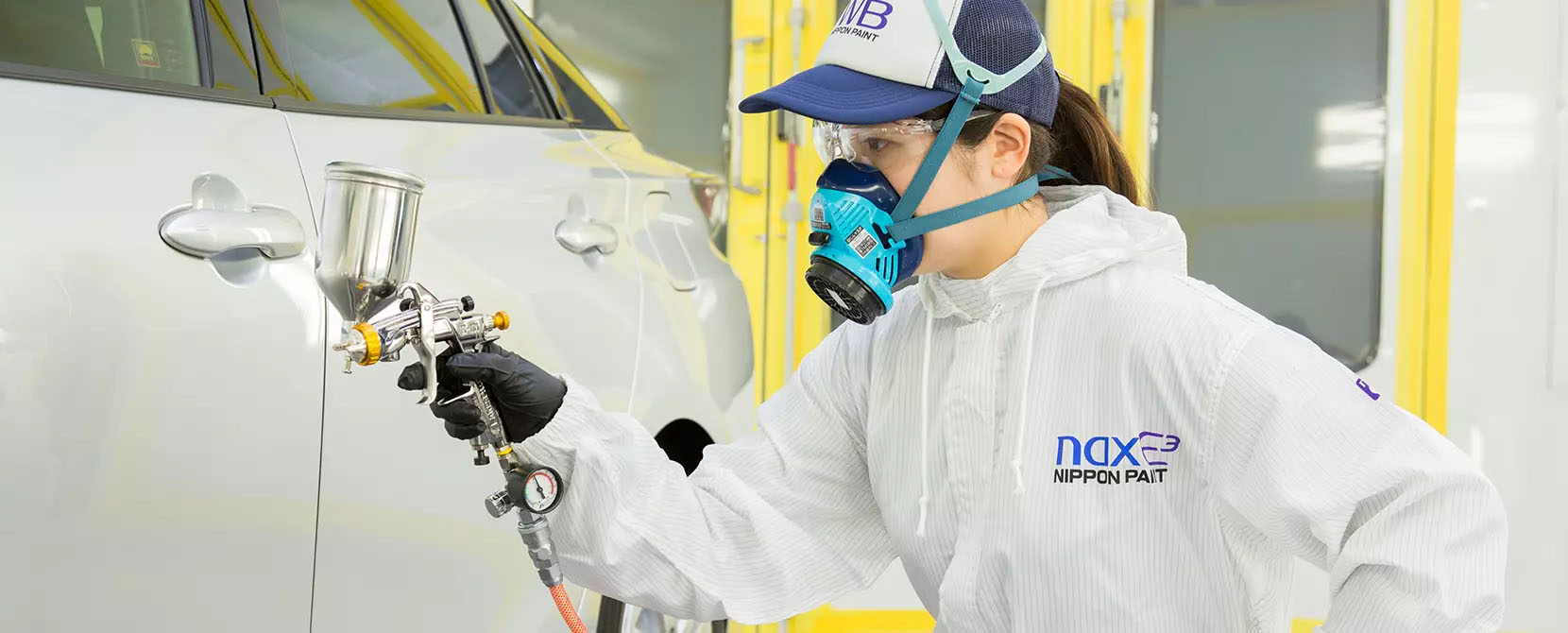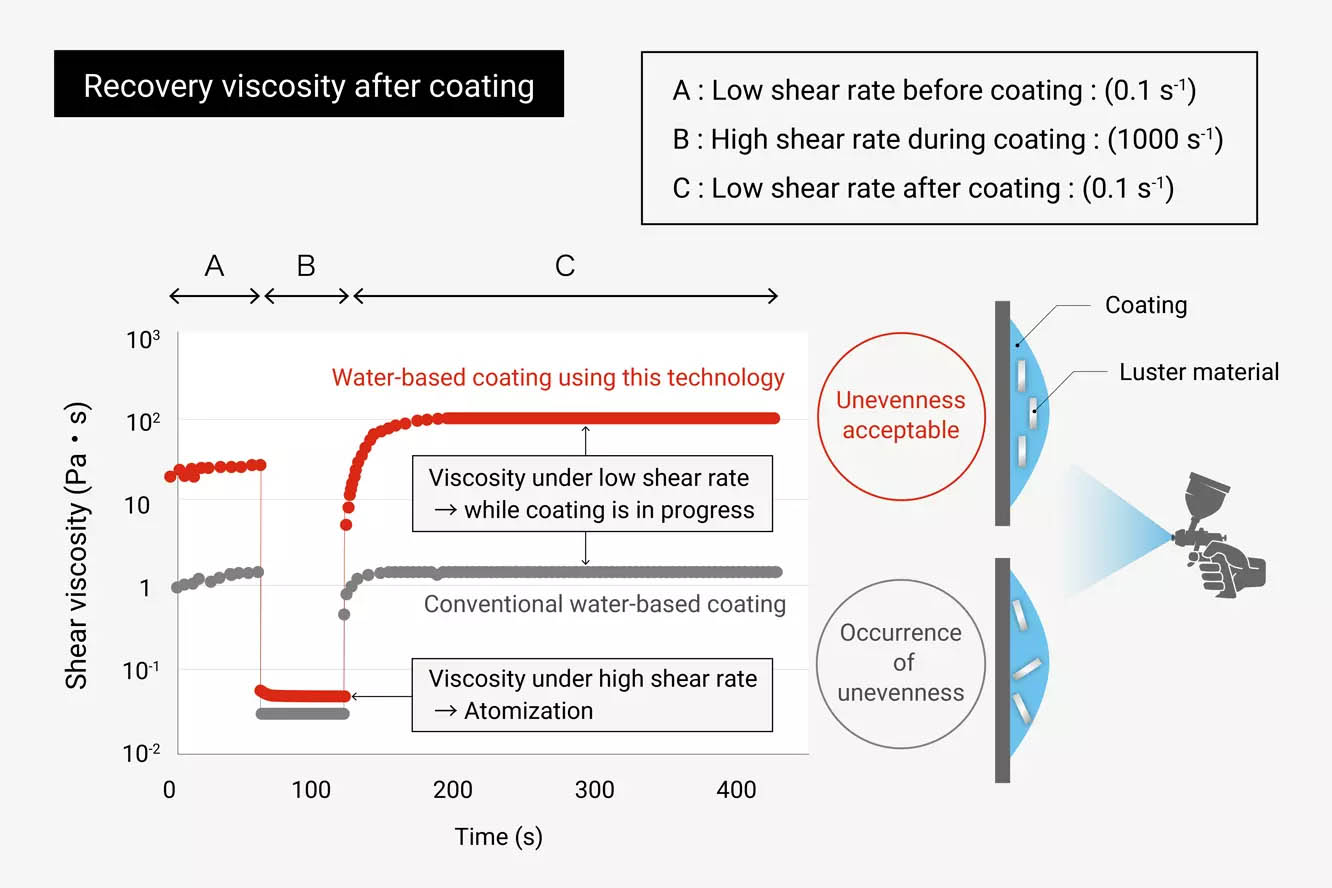 What is viscosity control technology for water-based paints that makes it possible to reduce the coating time?
The Nippon Paint Holdings Group has developed a water-based base paint that enables continuous coating as an automotive repair paint. Compared to conventional solvent-based paints, water-based paints are characterized by slow evaporation of water, and it is difficult to increase viscosity during coating. Thus, water-based paints were likely to cause sagging and unevenness, and it was difficult to perform recoating (continuous coating) without pre-heating. We have achieved atomization performance during spray coating and ensured viscosity recovery after coating by using a paint viscosity design that imparts the shearing speed dependency.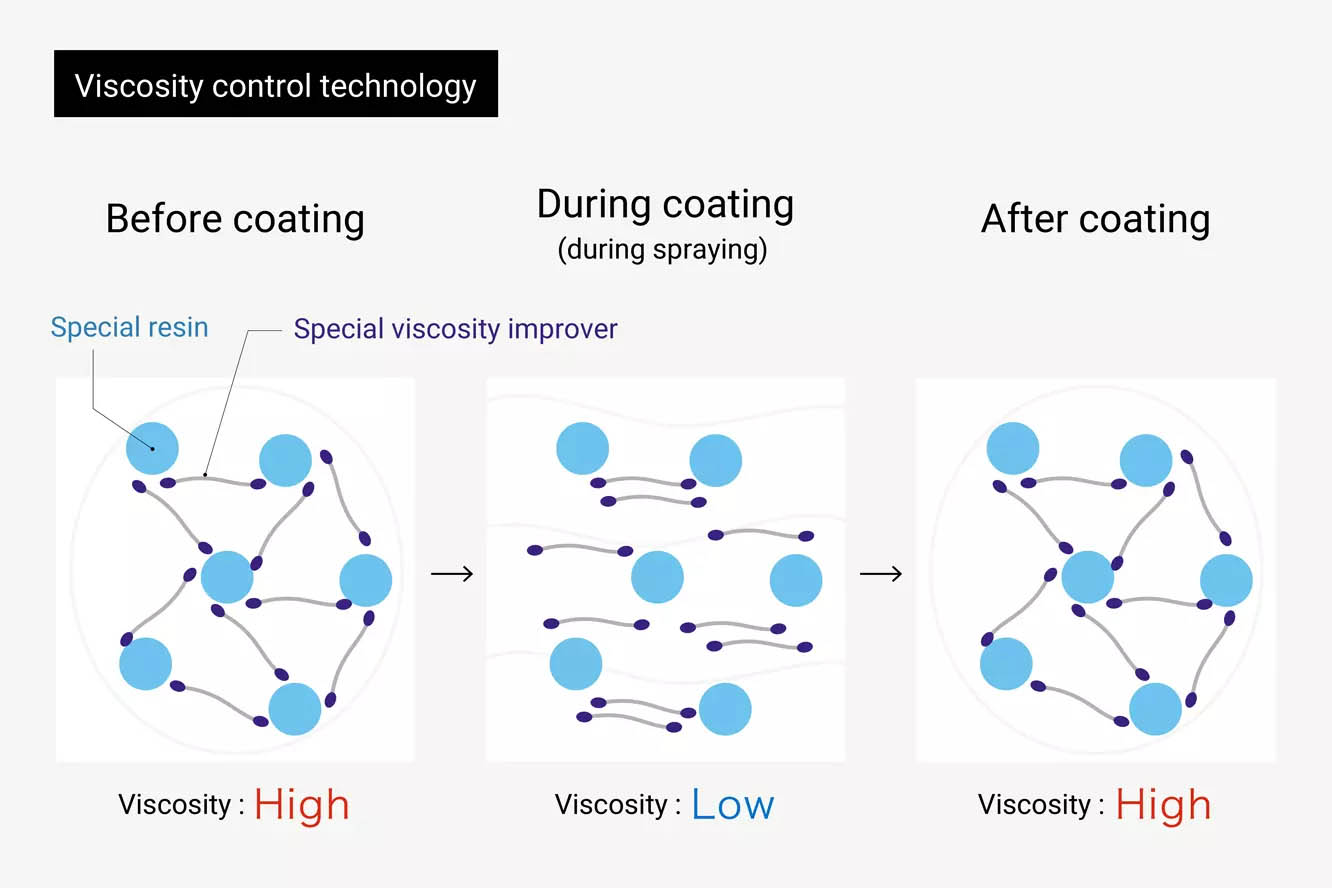 What are the key features of this technology?
Before coating, a special resin and a special thickener form a network to exhibit viscosity. The network becomes loose and viscosity decreases due to the shearing force of spray coating to demonstrate good atomization. When the paint is released from the shearing force after coating, the network is formed again promptly to recover and retain the coating viscosity that does not cause sagging and unevenness. The technology has enabled continuous coating free from sagging or other defects attributed to recoating without performing pre-drying for each coating cycle.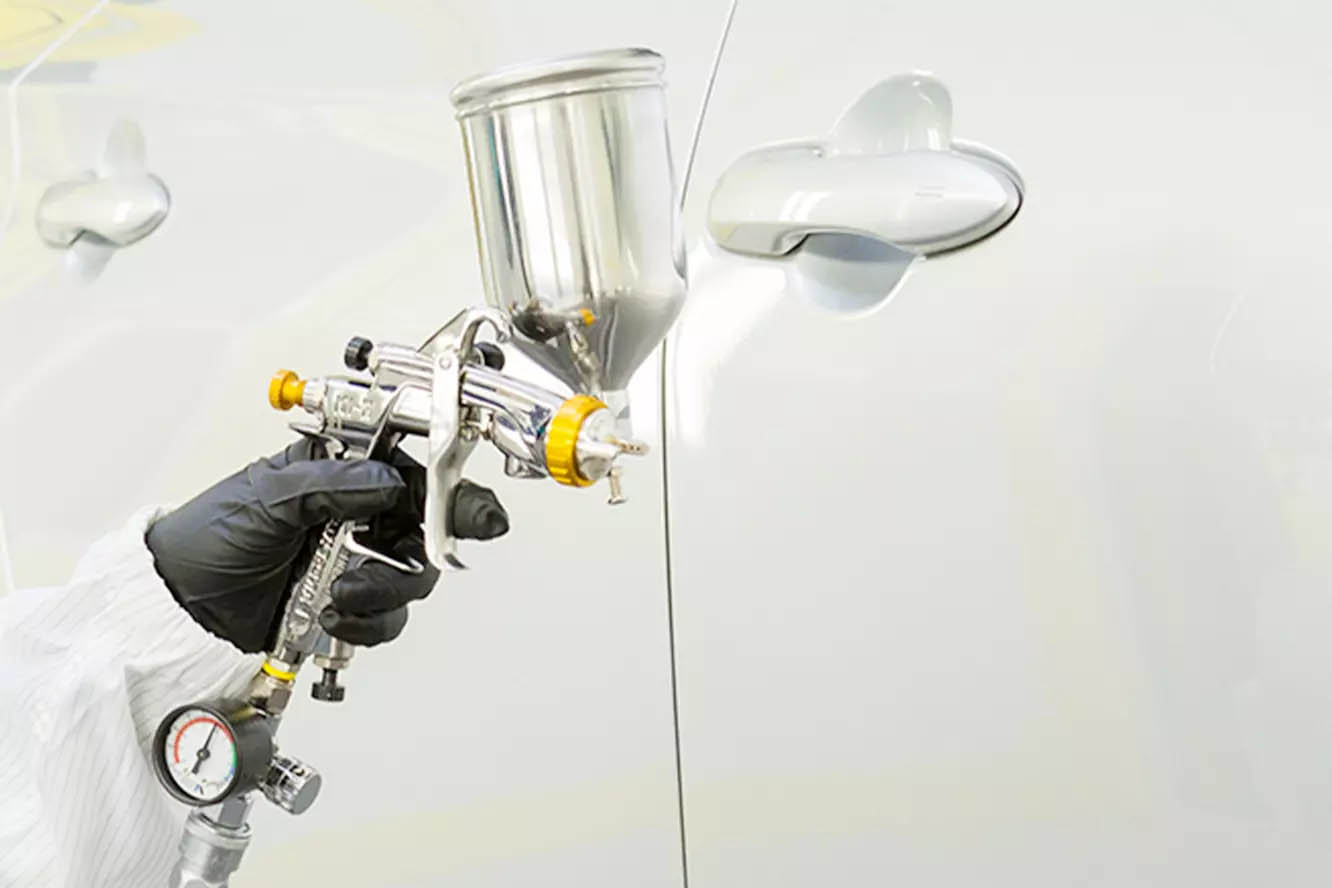 Contribution to solving social issues
The administrative jurisdiction of laws and regulations that affect the automotive sheet metal coating industry has been shifting from the Ministry of the Environment (in charge of the environment) to the Ministry of Health, Labour and Welfare (in charge of health and safety). Due to the decrease in the number of vehicles repaired in the market and a chronic shortage of human resources, the industry is required to improve productivity, increase profitability, create a reliable working environment, and develop human resources. The water-based paints of the Nippon Paint Holdings Group, which are developed by applying this technology, significantly reduces VOCs compared to solvents. The CO2 emissions (energy consumption for heating of booths, use of coating guns, and ventilation) have been reduced compared to those of conventional water-based paints. The work time is also comparable to that of solvent-based paints because continuous coating is possible. These water-based paints meet various laws and regulations and ensure productivity.