Company Information/Management

2021.05.07
140th Anniversary Vol.01: Dawn of the Japanese Paint Industry and Creation of the Technological Foundation through Development of Ship Bottom Paints (Initial and Establishment Stages (1881–1926) )
#Company Information・Management
#Careers
#140th Anniversary
Foundation of Komyosha and the origination of the Japanese paint industry
In the late 19th century, when Japan was beginning to enjoy the brilliant fruit of "civilization and enlightenment," or Western-style modernization after the Meiji Restoration, Heikichi Nakagawa, the coating manager of the Japanese Navy, believed that developing a paint industry in Japan was an important national challenge to be solved. In 1881, with this belief in mind, Nakagawa invited Jujiro Moteki, who had vast chemical knowledge and a strong interest in producing paints, to tackle this challenge together, leading to Komyosha being founded as a cooperative association in Mita, Shiba-ku in former Tokyo City. This marked the first step in the 140-year history of Nippon Paint and the origination of the Japanese paint industry.
In the wake of its business expansion due to orders placed by the Navy and an increase in the number of Western-style buildings, Komyosha was reorganized as a limited partnership in 1893. In 1894, the Company finally developed a technique for producing pure-white zinc oxide and obtained a patent for this zinc oxide purification technique in 1897, building the foundation for its technology.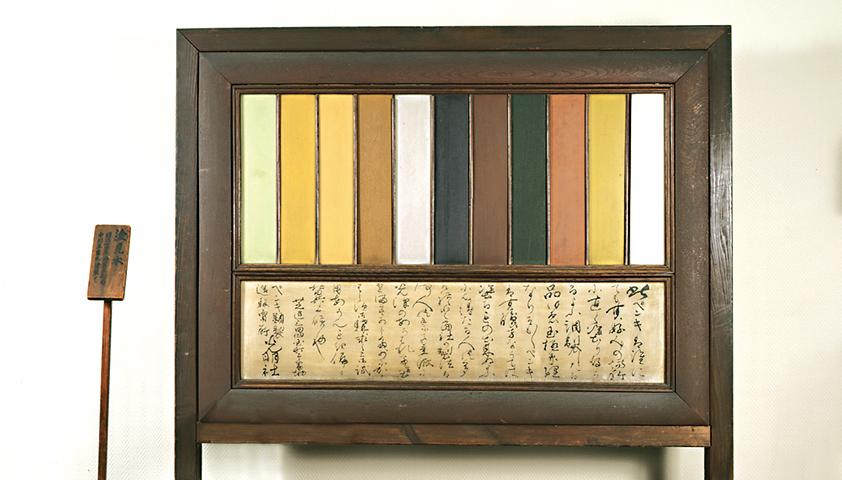 Japan's oldest paint sample, dating back to 1881, with paints applied by Navy Coating Manager Heikichi Nakagawa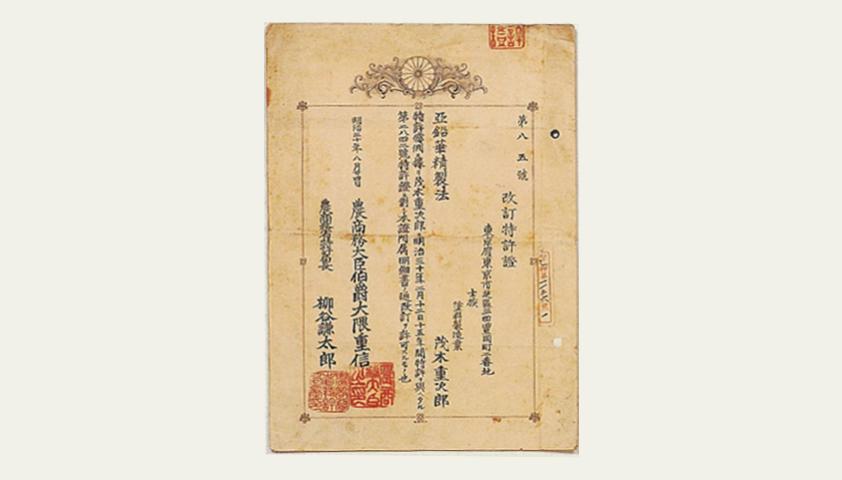 Patent No. 85 for the zinc oxide purification technique, granted in 1897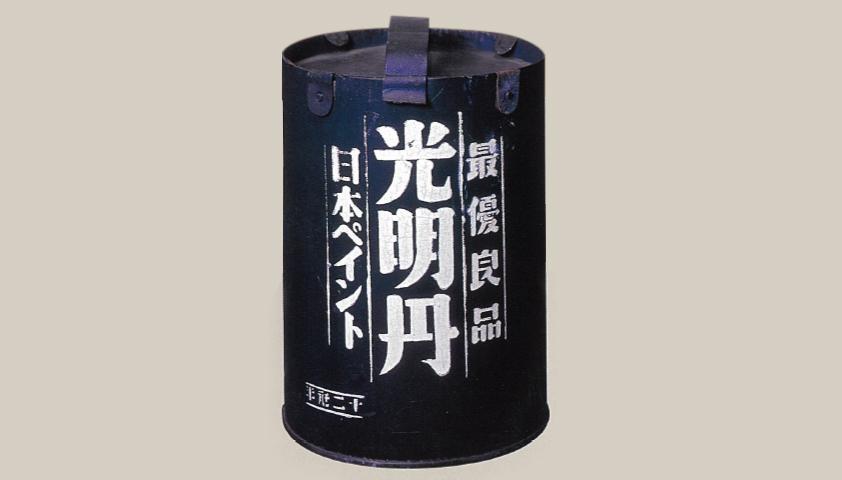 Komyotan, one of Komyosha's main products in its initial days
Foundation of Nippon Paint Manufacturing Co., Ltd. and development of ship bottom paints
Demand for paints, which was concentrated in eastern Japan when Komyosha was founded, gradually grew in western Japan too. To meet the increased demand, Komyosha began to produce paints at two plants, one in Tokyo and one in Osaka. At the same time, the Company prepared to incorporate itself, resulting in the foundation of Nippon Paint Manufacturing Co., Ltd. on March 14, 1898. The Company broadened its distribution network, resulting in eight distributors in the Kanto region and 17 in the Kansai region in 1912.
Although most paints used for ships in the Meiji era (1868–1912) were the Company's products, the nation completely relied on imports for ship bottom paints, which were required to have special functions, such as antifouling, antirust and water-resistant functions. Aiming for the domestic production of ship bottom paints, the Company sent staff to Europe and the U.S. to inspect paint technology there, implemented a research and development initiative, and conducted trials of applying prototype paints to real ships. As a result of such tireless efforts, the Company finally succeeded in developing ship bottom paints for domestic production in 1912. The Company's success in developing ship bottom paints has provided it with a foundation for a wide variety of technological development initiatives to date.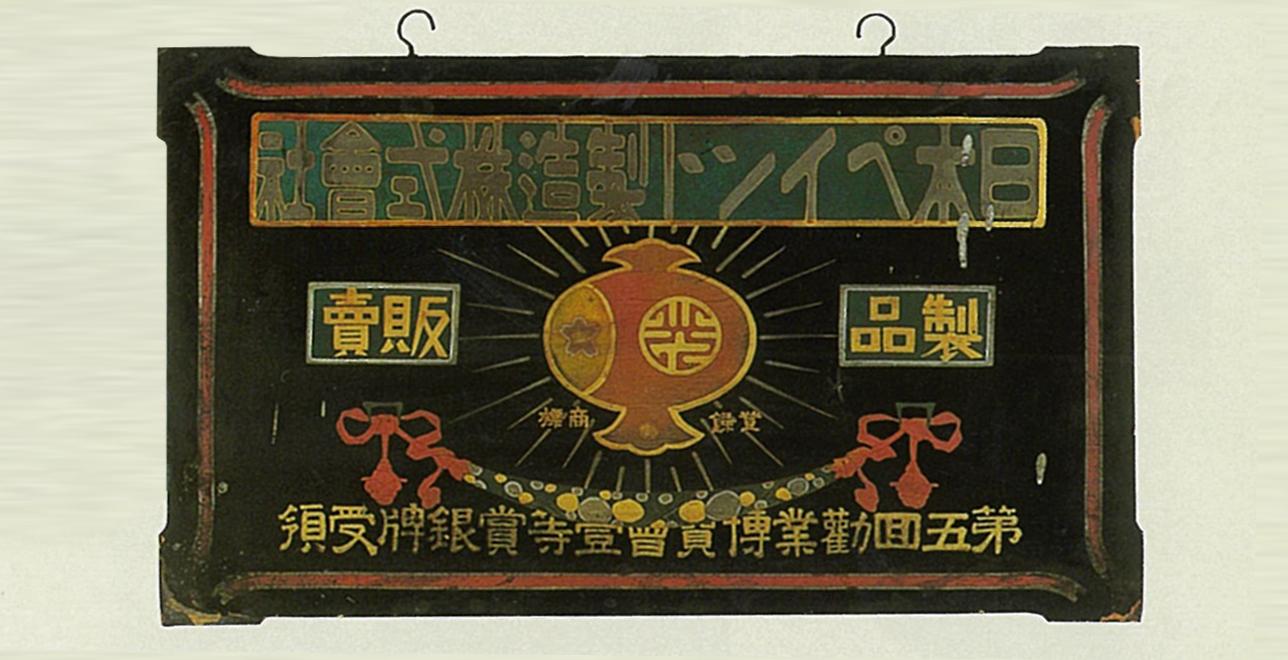 Signboard commemorative of the first prize awarded to the Company in the 5th National Industrial Exhibition in 1903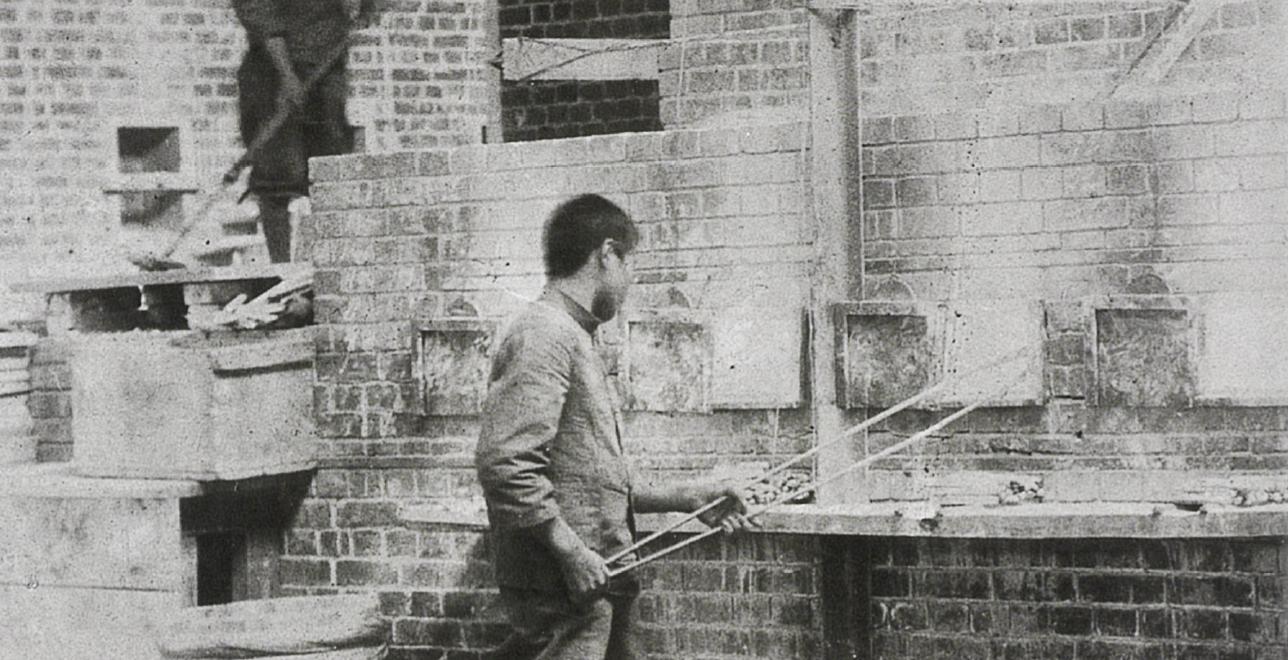 Tokyo Plant around 1912. A part of the plant building still remains, housing the Meiji Commemorative Museum, on the current Tokyo Branch site (Shinagawa-ku, Tokyo).
Enhancing its technologies and expanding its distribution channels by overcoming its management crisis
In the Taisho era (1912–1926), Japan experienced an unprecedented depression, which caused Nippon Paint to go into the red for the first time after its founding. The Company adopted bold downsizing measures, including abolishing unprofitable divisions and its head-office organization. In addition, the Company strove to democratize its management, for example, by introducing an employee stock ownership plan. Furthermore, to strengthen its relationships and collaboration with distributors, the Company organized a nationwide distributor association in 1922, encouraging them to own its stocks. This strong organization of distributors, based on the philosophy of mutual prosperity of a manufacturer and its distributors, was held in high regard as a good model for an approach toward business development, being used as a reference when other companies established their distributor systems. This also marked the starting point for the value of "mutual prosperity," which the Nippon Paint Group has handed down until today.
In parallel with reforming its corporate management, the Company focused serious efforts on increasing and strengthening its technological prowess and established the Research Department in 1920. Such efforts produced various fruits, including alkali-proof paints, which were Japan's first special-function paints, and acid-proof paints. A new paint developed in 1912, with the strengths of both lacquer and oil paints, triggered the arrival of the age of lacquered railroad trains. New technologies helped the Company make history in the field of paints and coatings, as seen in its Coating Department accomplishing remarkable achievements one after another in bridge coating.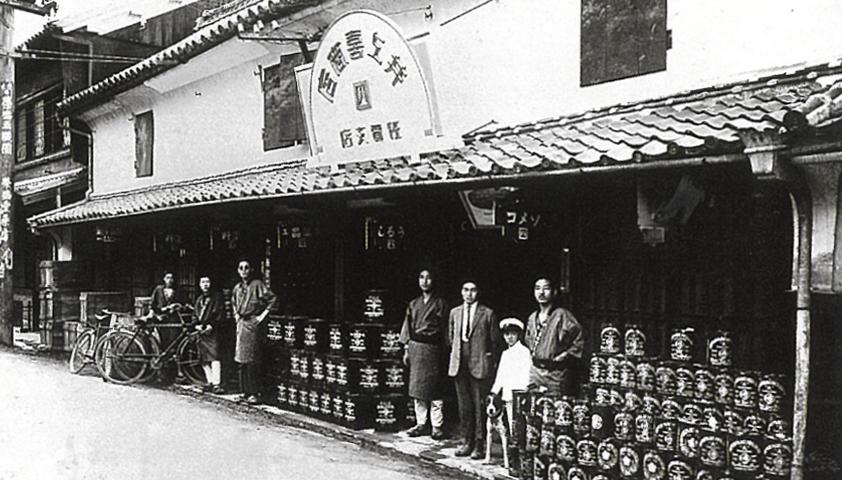 A Taisho-era paint store displaying Nippon Paint products at its front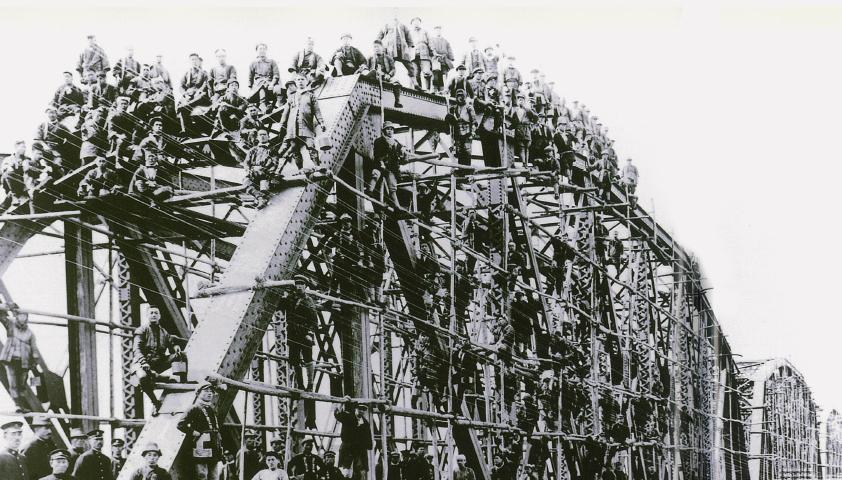 Painters from the Coating Department on the Tenryugawa Bridge being recoated in 1919. The Department had about 800 painters at its peak.
---
Related Links