JPX-Nikkei Index 400
for 2022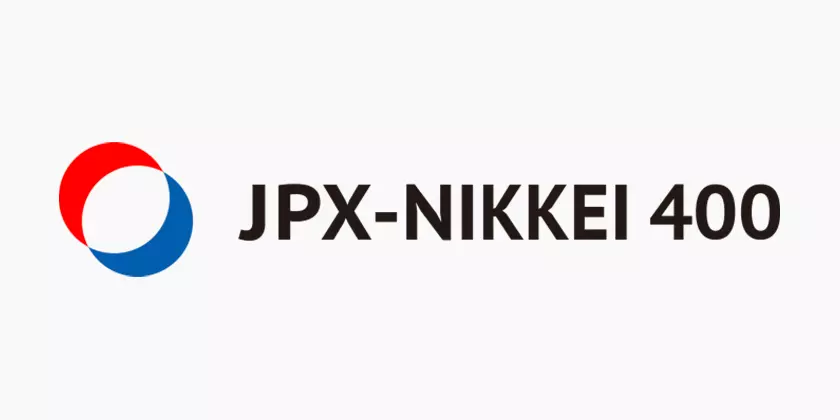 We have been selected as a constituent stock of the JPX-Nikkei Index 400. This new index is composed of companies with high appeal for investors that have met requirements of global investment standards, such as efficient use of capital and investor-focused management perspectives.
Integrated Report Award
Best Practice Award 2021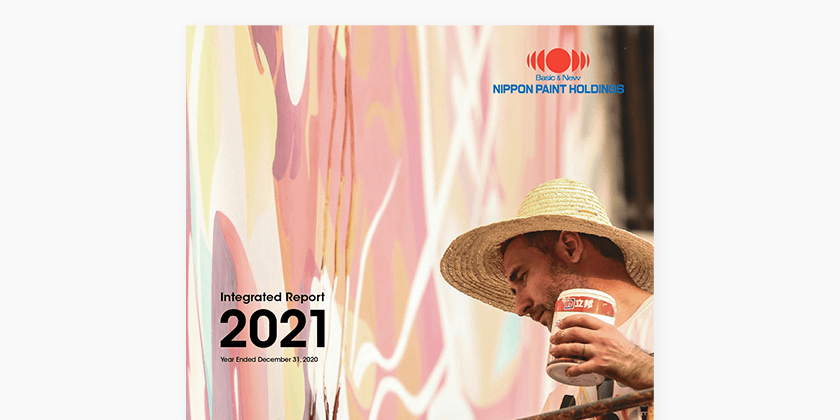 Our Integrated Report 2021 has been selected for the Best Practice Award of the Integrated Report Award 2021, organized by Nikko Research Center, Inc. (NRC), from among all the integrated reports evaluated by NPC as the best report for meeting the needs of investors.
Related News
The 2021 Internet IR Award
Grand Prize (ranked 3rd)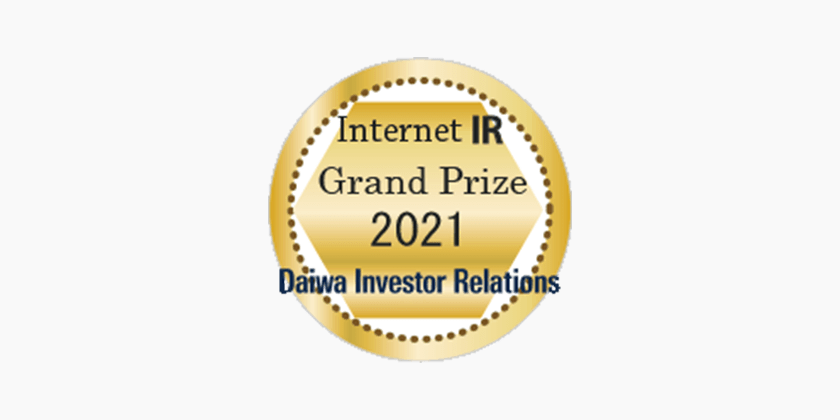 We won the Grand Prize of the 2021 Internet IR Award of Daiwa Investor Relations Co., Ltd., ranked the 3rd out of all 3,944 listed companies in Japan as of June 1, 2021.
Related News
Gomez IR Site Ranking 2021
Excellent Company Gold Title (ranked 6th)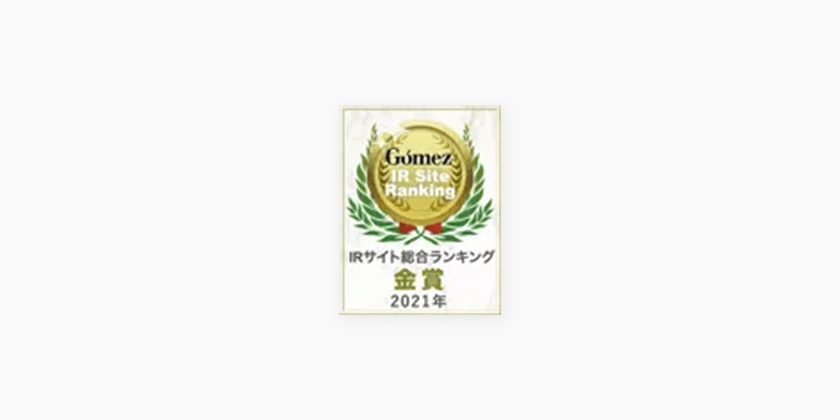 Our IR site won the Excellent Company Gold Title (6th overall ranking) in the "Gomez IR Site Ranking 2021", selected by BroadBand Security Gomez Consulting Headquarters and announced on December 15, 2021.
Related News