Changing mindsets by transforming how tasks are executed and how organizations function
Japan Group is committed to advancing MSV by increasing EPS through productivity enhancements. To achieve this, we are wholeheartedly embracing organizational and human resource management transformation. We are conducting a fundamental review of our organizational structure and task execution methods, while also fostering a change in the mindset of every employee.
As an example, in early FY2021, Japan Group embraced a Japanese iteration of Lean for Growth (J-LFG), which offers actionable guidelines and encourages a mindset shift towards the future, drawing inspiration from the LFG culture established in NIPSEA Group. We proceeded to convene meetings and engage in management communications within our offices and factories to further enhance employees' grasp of J-LFG. Additionally, we took various actions to identify ineffective tasks and processes, subsequently eliminating those deemed suitable for optimization, in accordance with Lean principles.
The resources freed up through these initiatives are allocated towards endeavors that bolster our future growth (Growth), including the development of customer-centric products, enhancement of service quality, and the upskilling of our workforce. Furthermore, we introduced the J-LFG Awards program to acknowledge teams and individuals who have made significant contributions to business and organizational growth through the successful implementation of J-LFG principles.
J-LFG Awards for Teams and Individuals Driving Business and Organizational Growth through J-LFG Practices
J-LFG Awards acknowledge teams and individuals advancing business and organizational growth through J-LFG practices. This program encompasses teams and individuals across all divisions and job categories, spanning production, sales, research and development, as well as planning and administration. Employees in Japan Group, including those affiliated with sub-subsidiaries of Nippon Paint Group, have the opportunity to seek recognition for the award through either self-nomination or nomination by their colleagues. A panel selects the winners by evaluating their accomplishments and evaluating their commitment to embodying the principles of J-LFG and VITALS.
The overview of J-LFG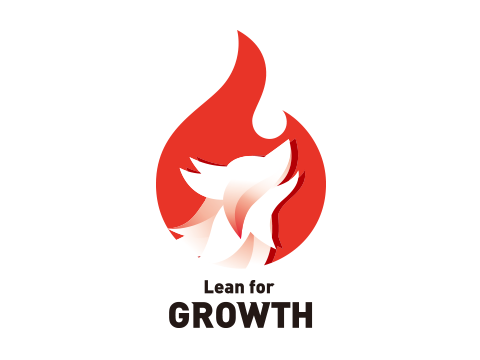 J-LFG (Lean For Growth)
To excel in delivering greater added value to our customers at a swift pace compared to our competitors, all our employees are dedicated to fostering a positive and lean culture aimed at maximizing shareholder value (MSV), regardless of the prevailing business conditions. This commitment results in surplus resources that can be allocated toward initiatives that fuel our growth.
VITALS: The six values and behaviors underpinning Lean for Growth (LFG)
| | | |
| --- | --- | --- |
| Vigilance | Keep your eye on the prize | Be prepared, be responsive, ever ready |
| Insatiable appetite | Hunger for more | Be ambitious, eliminate complacency |
| Teamwork | Work as one | Be strong together, be collaborative, no silos |
| Agility | Sense & respond fast | Be nimble, outwit the competition |
| Leanness | Back to basics | Be value-driven, be tenacious, make every bite count |
| Stamina | Can't stop, wont' stop | Be relentless, be resilient, unending quest |
Feedback from award winners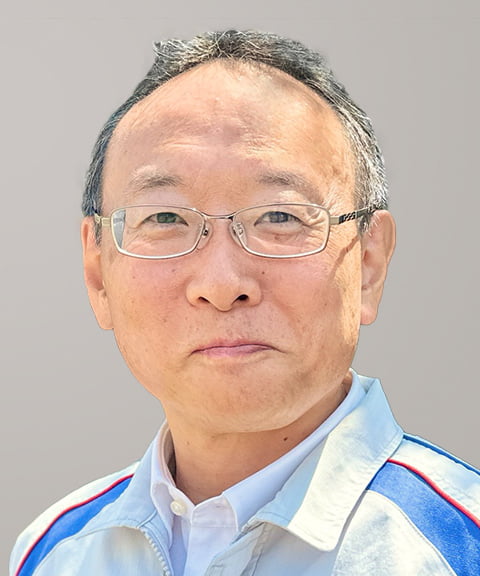 An Efficient Raw Material Management System to Ensure a Stable and Cost-Effective Procurement of Materials
Gold Award winner: Akihiro Sawaguchi (The Spokesperson for the Award Winners)
Procurement Technology Department, Technology Division,
Nippon Paint Industrial Coatings Co., Ltd.
The theme of the project is to develop an ICT tool that facilitates stable raw material procurement at reduced costs, enabling Nippon Paint Group to maximize growth and profitability, irrespective of the business environment. We used ICT tools to centralize information about raw materials and products, which had previously been unevenly accessible and only to designated individuals. Centralizing this information allows for swift and effortless reviews and approvals from various angles, encompassing all functions, including procurement operations, even in emergency situations. The outcome is a framework designed to enhance profitability promptly by utilizing substitute raw materials. At the core of this framework lies an analysis that involves comprehensive comparisons between the standard and actual prices of substitute raw materials in relation to the price of the materials currently in use. We intend to leverage this tool to overhaul our business processes by engaging multiple departments in partner companies and our key suppliers.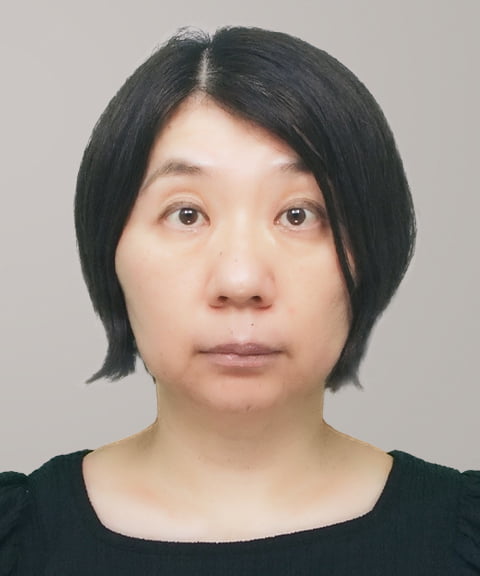 Optimizing Marine Supply Chain Structures for Cost Reduction
Silver Award winner: Aiko Ikeda (The Spokesperson for the Award Winners)
Operations Group,
Nippon Paint Marine Coatings Co., Ltd.
The winning of this award is attributed to our dedication and the substantial profit contributions achieved through our unwavering pursuit of the finest and most efficient solutions, without merely adhering to established precedents. Guided by the theme "Project True GSCM (dedicated to genuine global supply chain management)," our team focused on adapting to market dynamics and customer needs to optimize production, logistics, and inventory management. Our project integrated all the elements of VITALS while remaining unbound by precedent to generate new value. Leveraging our experience, we aim to seek the finest and most optimal solutions, extending our efforts beyond Japan to a global scale within the entire group.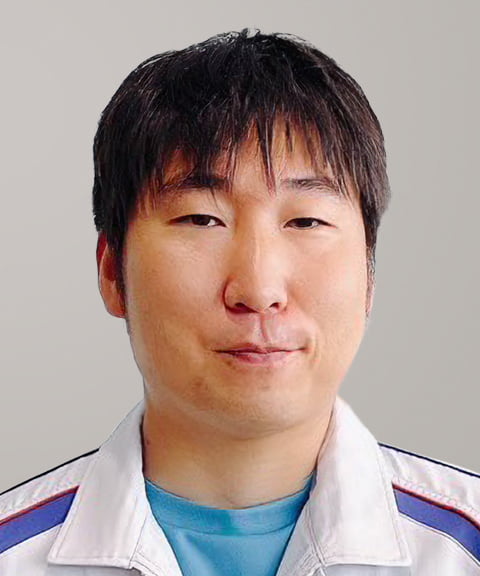 Developing and Introducing Eco-Friendly Low VOC Clear O-4100
Bronze Award winner: Tomoyuki Ishikawa (The Spokesperson for the Award Winners)
Project X Low-VOC2K Clear Team,
Nippon Paint Automotive Coatings Co., Ltd.
This project was undertaken by a dedicated team comprising members from different production bases and countries, united by their commitment to achieving results within an exceptionally short development timeline. We are confident that our robust teamwork and unwavering commitment to meticulous attention to detail until the project's completion were acknowledged as embodying the "Teamwork" and "Stamina" elements of VITALS. Nonetheless, we are of the opinion that our accomplishments were not solely attributable to our conscious adherence to "J-LFG," but rather stemmed from our dedicated efforts deeply rooted in the manufacturing philosophy that resonates with both the spirit of J-LFG and VITALS.
Some might believe that adhering to J-LFG and VITALS necessitates distinct activities and accomplishments. In fact, all initiatives undertaken in accordance with our Purpose are inherently linked to J-LFG and VITALS. Therefore, let's engage in proactive discussions about how we can embody VITALS, acknowledge and praise our strengths, and strive to make our Group the global leader.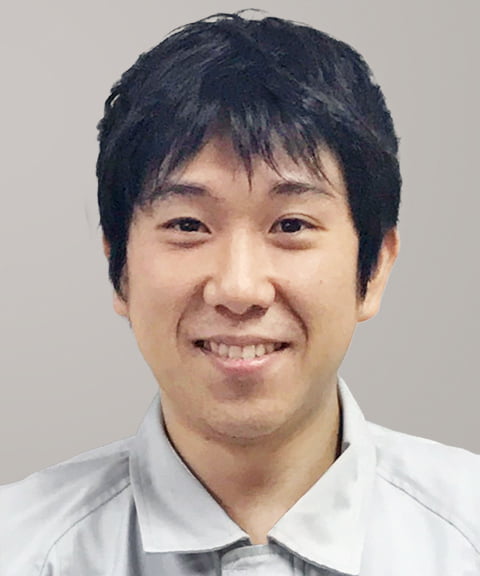 Commencing the Use of Recycled Raw Materials to Increase Profitability and Uphold an ESG-Focused Approach to Management
Bronze Award winner: Keisuke Yoshida (The Spokesperson for the Award Winners)
Joint team for technology, production, and procurement,
Nippon Paint Surf Chemicals Co., Ltd.
Given the rapid changes in the social landscape in recent years, we have recognized the importance of securing supply chains and contributing to corporate growth and ESG as a key focus area for our Group. Accordingly, we have undertaken initiatives with a specific emphasis on the raw materials we use. In this project, participants from various divisions including procurement, technology, planning, and production collaborated to foster cross-functional awareness of pertinent issues. Together, they embarked on a mission to implement J-LFG action guidelines that not only benefit society but also contribute to corporate growth.
I am confident that all team members adhered to VITALS, embracing the values and behaviors that form the foundation of J-LFG. This project held enormous importance as every member assumed a leadership role in executing initiatives aimed at addressing diverse challenges, such as cost-efficient procurement and consistent quality. These efforts were underpinned by comprehensive surveys and analyses, giving rise to unique ideas and opportunities by breaking away from conventional paradigms. This marks not the end but rather the beginning of our endeavors aimed at fostering corporate growth and embracing ESG-oriented management, as we strive toward the sustained growth of our Group.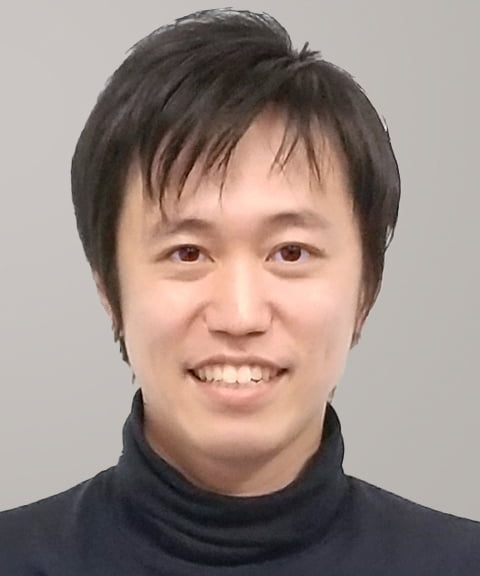 Implementation of an LCA Calculation Method Across Japan Group
Encouragement Award winner: Yuji Matsushita (The Spokesperson for the Award Winners)
Japan Group Life Cycle Assessment - Working Group
Life Cycle Assessment (LCA) serves as a method for quantifying the environmental impact of each of our products in terms of numerical values and data. In 2022, we initiated the LCA Working Group (WG), comprised of cross-functional members from within Japan Group, leading to the development of an LCA methodology. Our efforts were executed with a strong focus on two key aspects of VITALS: Vigilance and Teamwork. In terms of Vigilance, a significant driving force for the WG was the realization that we might not be adequately prepared to address contemporary megatrends like decarbonization and sustainability. As for Teamwork, each member of the WG collectively shared the objective of meeting the requirements of external stakeholders. Building upon this shared objective, we defined the specific roles of each team member, a step we believe greatly contributed to our effective teamwork.
We firmly believe that assessing the environmental impact of our products and striving to transform that impact into a positive one constitutes a significant stride toward realizing our Purpose of enriching the world, transcending our contributions to sales and profits.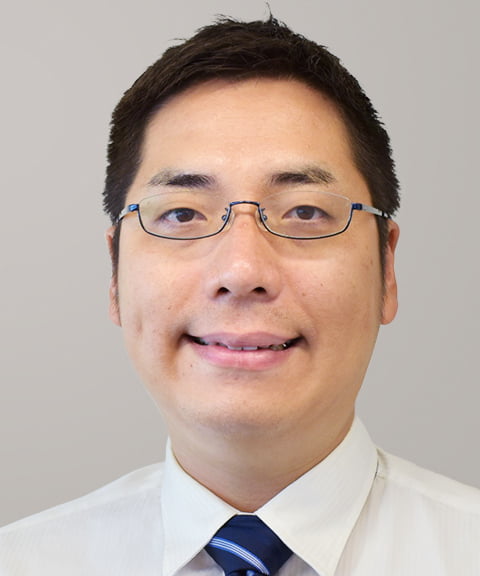 Providing Worksite-Oriented Legal Services Beyond PC and Department Boundaries
Encouragement Award winner: Katsutoshi Ando (The Spokesperson for the Award Winners)
Legal Department
In accordance with the principles of "J-LFG" and "VITALS," the Legal Department has developed several activity plans, guided by two key policies: "Leveraging our extensive network of PCs and other departments to actively facilitate interdepartmental collaboration," and "Engaging with our Group's business operations through on-site visits to proactively fulfill our responsibilities." As part of one action plan, members of the Legal Department visited individual PCs and collaborated directly with their staff. This approach facilitated the delivery of legal services that are highly tailored and beneficial to the PCs, enabling the prompt identification of legal risks and the presentation of effective solutions. We opted to offer in-person services to PCs instead of online services, as this approach helps elevate the visibility of the Legal Department, enhances communication, enables us to precisely grasp facts, and fosters a sense of ease. We consider this sense of ease to be a fundamental factor contributing to our commendable performance. As a group of legal experts with a deep understanding of our Group's business, the Legal Department will persist in the quest for the most optimal and effective means of supporting the businesses in Japan Group.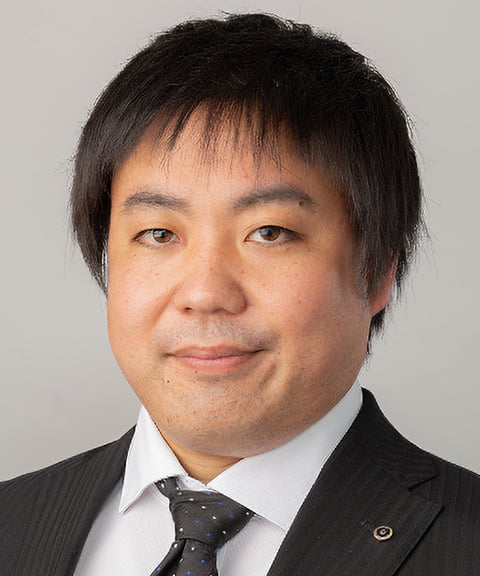 Driving Growth and Value Enhancement in Nippon Paint Group Through J-LFG Integration
The Co-President Award winner: Yasufumi Suzuki (The Spokesperson for the Award Winners)
Business Strategy Promotion Office,
Nippon Paint Co., Ltd.
Initially, we contemplated the essential requirements for leveraging J-LFG to foster growth and enhance value of Nippon Paint Group. Our conclusion emphasized the pivotal importance of instilling a collective awareness among all employees, encouraging them to recognize the significance of J-LFG and translate this understanding into action. The "recognition and understanding" phase plays a critical role in expeditiously integrating J-LFG within the group. Therefore, we undertook a multitude of initiatives, including the creation of awareness posters, dissemination of messages from the management, and organization of briefings for department heads. We are confident that these initiatives have enhanced employees' comprehension of J-LFG and VITALS, resulting in record high number of entries for the J-LFG Awards.
We have initiated fresh endeavors aimed at raising awareness of J-LFG, with a particular emphasis on not just increasing the quantity of entries for the J-LFG Awards, but also enhancing the quality and diversity of themes submitted. Our commitment remains steadfast in nurturing a new culture in the NPTU Group. We aspire to achieve this through activities that promote a sound understanding of J-LFG and inspire individuals to embody this culture in their conduct.